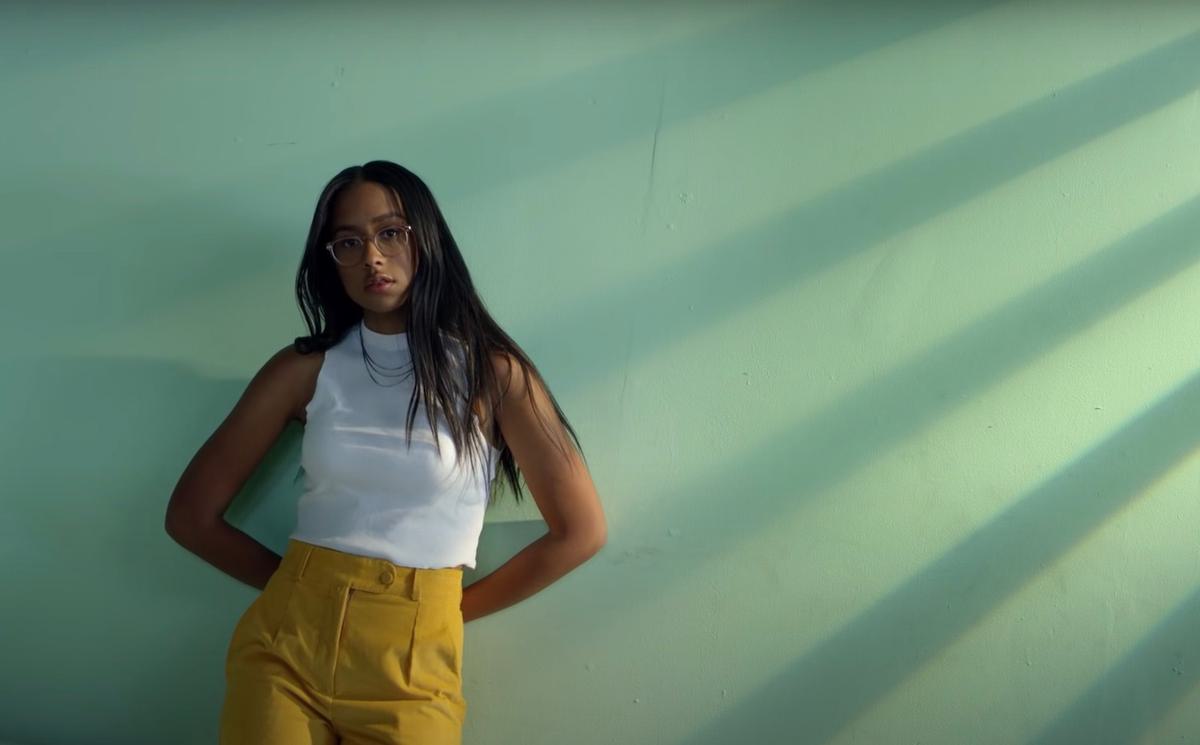 Jensen McRae unveils full version of imagined Phoebe Bridgers album opener "Immune"
Singer/songwriter Jensen McRae has given her imagined Phoebe Bridgers album opener song "Immune" a full release.
Earlier this month McRae uploaded a snippe of her performing a "preemptive cover" of Phoebe Bridgers' 2023 album opener.
The 52-second clip was noticed by Bridgers herself, who reposted it on Twitter writing, "oh my god."
oh my god https://t.co/hnnhrz5eZC

— traitor joe (@phoebe_bridgers) January 16, 2021
Yesterday (27 January) McRae released the official recording of the track, which is called "Immune". The track is produced by Rahki (Eminem, Kendrick Lamar, Syd).
She wrote in he video description, "A couple weeks ago I had this idea about the idea of the vaccination anthem. This pandemic has coloured pop culture permanently, whether we like it or not. On the way to us, almost inevitably, are pandemic romcoms and pandemic novels and, in my case, pandemic songs. This song came about partly as a joke, a parody of one of my favourite songwriters of all time, Phoebe Bridgers, who specialises in dark, spare, precise lyrics about Our Unprecedented Times. My prediction about how Bridgers would tackle love in the time of vaccination - and an accompanying clip of the hypothetical song - took off on Twitter, so me and my producer, Rahki, decided to finish the song and turn it into something that sounds like me. It's about how the emotional stakes of our relationships have been ratcheted up in light of global calamity, about hipsters and science and dogs and love. Enjoy."
McRae told Billboard of the song, "As the song took shape, it became less about parody and more about doing what I always do in my writing, which is fusing a cluster of influences to create something beyond imitation. It was also sort of escapist for me -- this vaccine rollout is going pretty poorly in California, so it's nice to fantasise about the day I finally get the shot, even if it's a fictionalised version of it."
Jensen McRae's "Immune" single is out now.