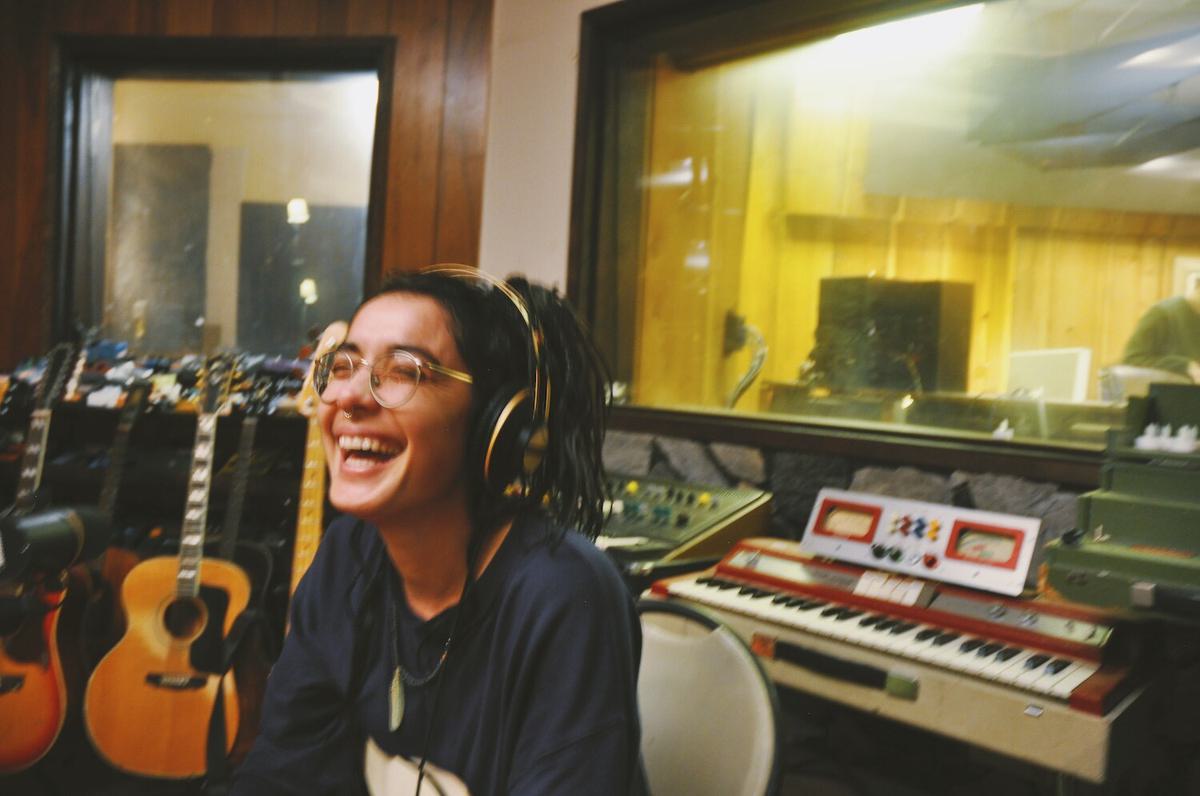 jennylee recruits Warpaint bandmates on new track "Clinique"
Warpaint's jennylee has joined forces with her bandmates on new single "Clinique", which is the b-side to last month's "Newtopia".
Last month jennylee returned with "Newtopia", her first new solo single in six years, and also announced her own Singles Club, which will feature a series of 7" vinyl singles limited to 1000 copies each.
The first 7" single has been unveiled today (5 November), and as well as featuring "Newtopia", the single includes a second track titled "Clinique" on the b-side, which features her Warpaint bandmates.
jennylee said of the new track, "It's a song about courtship and having the confidence to make the first move. Taking the matter into your own hands and making it happen! This will be the first jennylee song featuring my girls (Warpaint) and I couldn't be more thrilled! I love them and their contributions always and forever."
Last year jennylee covered Daniel Johnston's "Some Things Last A Long Time" and Fugazi's "I'm So Tired", which featured on her 2020 Record Store Day 7".