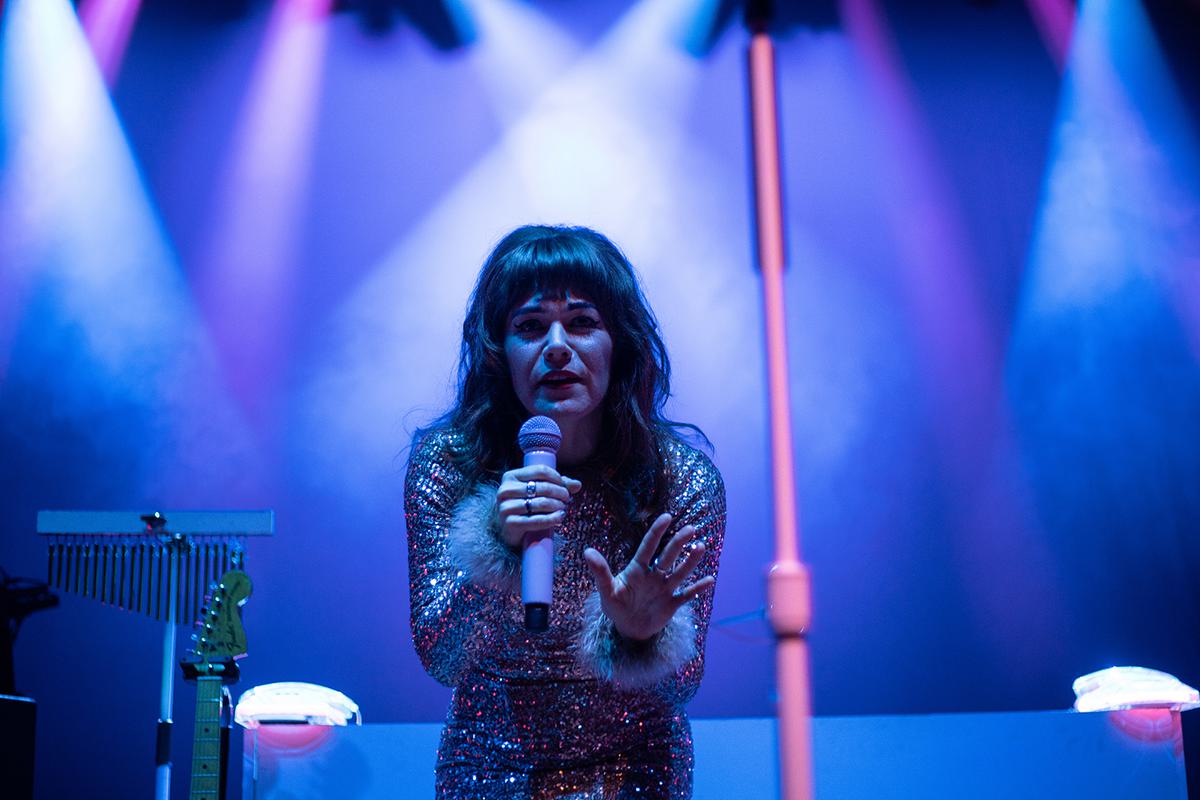 Jenny Lewis and Serengeti join forces on new song "Unblu"
"Unblu" is Lewis' first outing since contributing vocals to Bon Iver's "AUTC" track in August.
The new song is produced by Lewis and Andrew Broder, and is accompanied by a self-directed video that features someone in a snowman costume.
According to Stereogum, a note accompanying the single seemed to confirm that "Unblu" is one of multiple songs created by Lewis and Serengeti. The note revealed that the two met at Berlin's People Festival in 2018, and Serengeti aka Dave Cohn asked Lewis to sing on a song about Tom Selleck turning down the part of Indiana Jones. They bonded over boxing and Lewis went on to throw Cohn a show at Dino's in East Nashville after they got back from Europe.
The note also reveals that Serengeti asked Lewis for seven songs "Just piano or guitar or whatever!", and when the coronavirus pandemic hit Lewis and Cohn started working from their homes in LA and Chicago. "The result is five songs made on Jenny's iPhone, for Dave. Beats, bass, drums, digital tanpura & topline, sent via text, ripe for Dave's poetry. To accompany the music, Jenny made videos on her phone during the witching hours, editing while under the covers."
Both Serengeti and Lewis are yet to confirm a release for their other collaborative tracks.
Serengeti has previously collaborated with Sufjan Stevens and Son Lux as Sisyphus.
Jenny Lewis and Serengeti's "Unblu" track is out now on Lewis' label Loves Way.