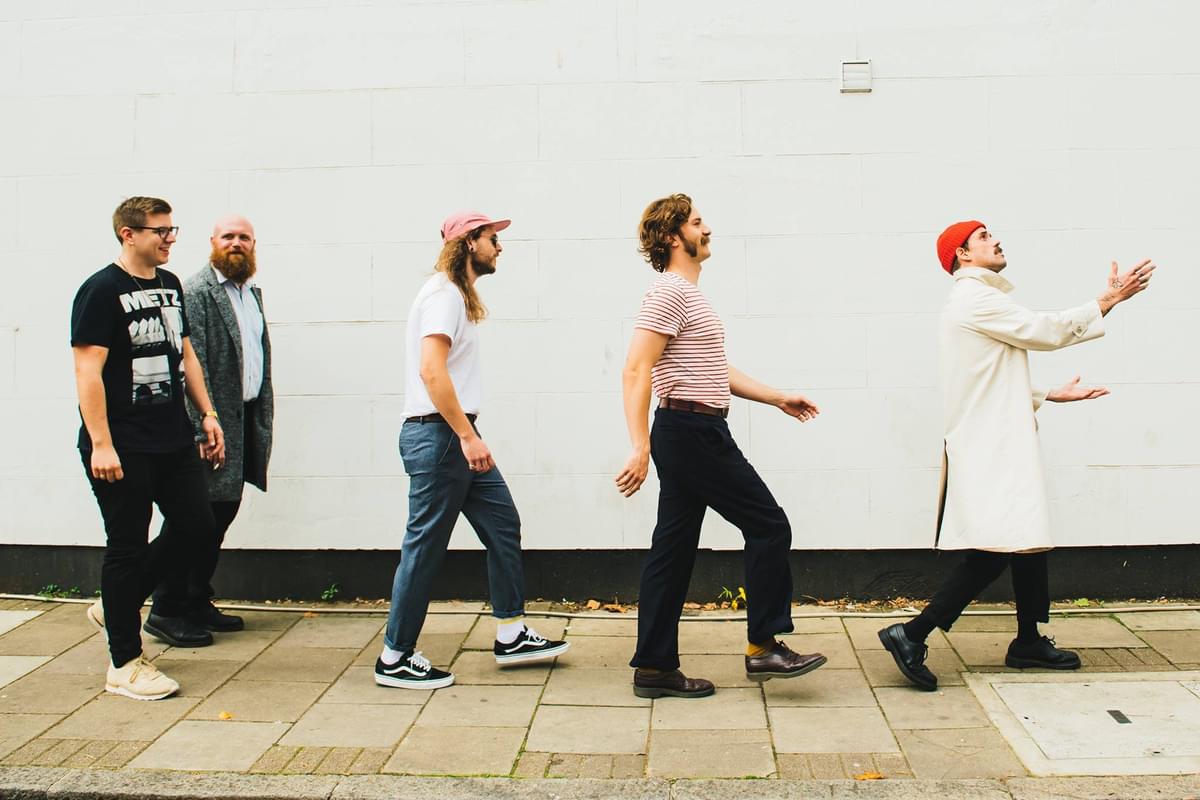 Idles are tooling up for a pivotal 2018, and signing to Partisan is just the beginning
The continued rise of noisy Bristol-born bunch Idles was marked with a big signing to Partisan Records recently - we've had a chat with frontman Joe Talbot about what that means and how 2018 is shaping up for the band.
The band recently holed themselves up in South Wales' Monnow Valley Studio, where Pulp, Oasis, and Iggy Azalea have all cut tunes. Work on the follow up to breakout debut Brutalism (one of our favourite albums of last year) is well on the way, but before that all arrives they've got plenty of live dates in the diary - including SXSW and their first headline tour in North America.
Relive the magic of Brutalism below and read our Q&A about their new deal, new album, and new tour dates after.
BESTFIT: Exciting news about Partisan. How did it all come about?
Joe Talbot: The Partisan signing came about over a series of long and passionate phone calls that ended in a partnership that fills me with warmth.
What was the biggest reason behind signing with them?
Joe: The biggest reason for signing with Partisan was a lack of convenience; by that I mean they worked hard for a band that weren't looking for handouts or signing to a label, but they were adamant on sharing their ideas and passions with us as a form of enlightenment for both parties. They were interested and interesting and didn't once mention the word 'punk'. We may not seem like a typical match but the people behind the label's name are very much people we can see becoming family and that is rare in this shite pit.
What's your favourite Partisan release?
Joe: Eagulls' Ullages is my favourite release on Partisan. It's a great record that blooms with numerous listens. They are a fucking good band that seemingly have a similar approach to artistic language as Idles and I'm excited to see where they go next.
Looks like you've just finished up recording the new album...
Joe: The album has almost finished recording; just a couple more touches, but the only thing I can tell you is that the producer is called Space [aka Paul Frazer] and he is a genius and a beautiful friend and human.
You've played lots of new material recently - did any of this make it onto the record?
Joe: Some of the new music we've played live recently has definitely made it on to the new record, yes. Our focus with our music is to grow as artists that learn how to develop a relationship with our audiences in order to create records that are immersive and purposeful and true; with that in mind, playing the songs from records we are writing is paramount to understand the songs and what they mean to our audiences/us.
How does this new one move on from Brutalism?
Joe: The records are we make are as honest a depiction as we can make momentarily so the new record has moved on as much as we have. I am in a better place mental health-wise so as is the record. It's definitely musically progressed but the humanity of it is very much still 'Idles'. You'll see...
You've been booked for a few festivals already this summer, including Primavera - are there any shows you're particularly looking forward to?
Joe: I don't prioritise audiences or anything. We've vowed to work as hard for every audience we have the privilege to work for, but Primavera is my favourite festival in the world so I'm over the fucking moon with that one. Apart from that, I've been itching to play Glasgow for eight years now.
You've just been announced for End Of The Road. What are you looking forward to about the festival?
Joe: End Of The Road Festival is Bowen's favourite festival and the lineup is always magic so I'm as pumped for the whole thing as I've never been before.
Idles will be supported by Lice on most of their upcoming European tour, which kicks off in Bath on 8 April and finishes in Paris on 20 April.
Find out the full dates.
Get the Best Fit take on the week in music direct to your inbox every Friday