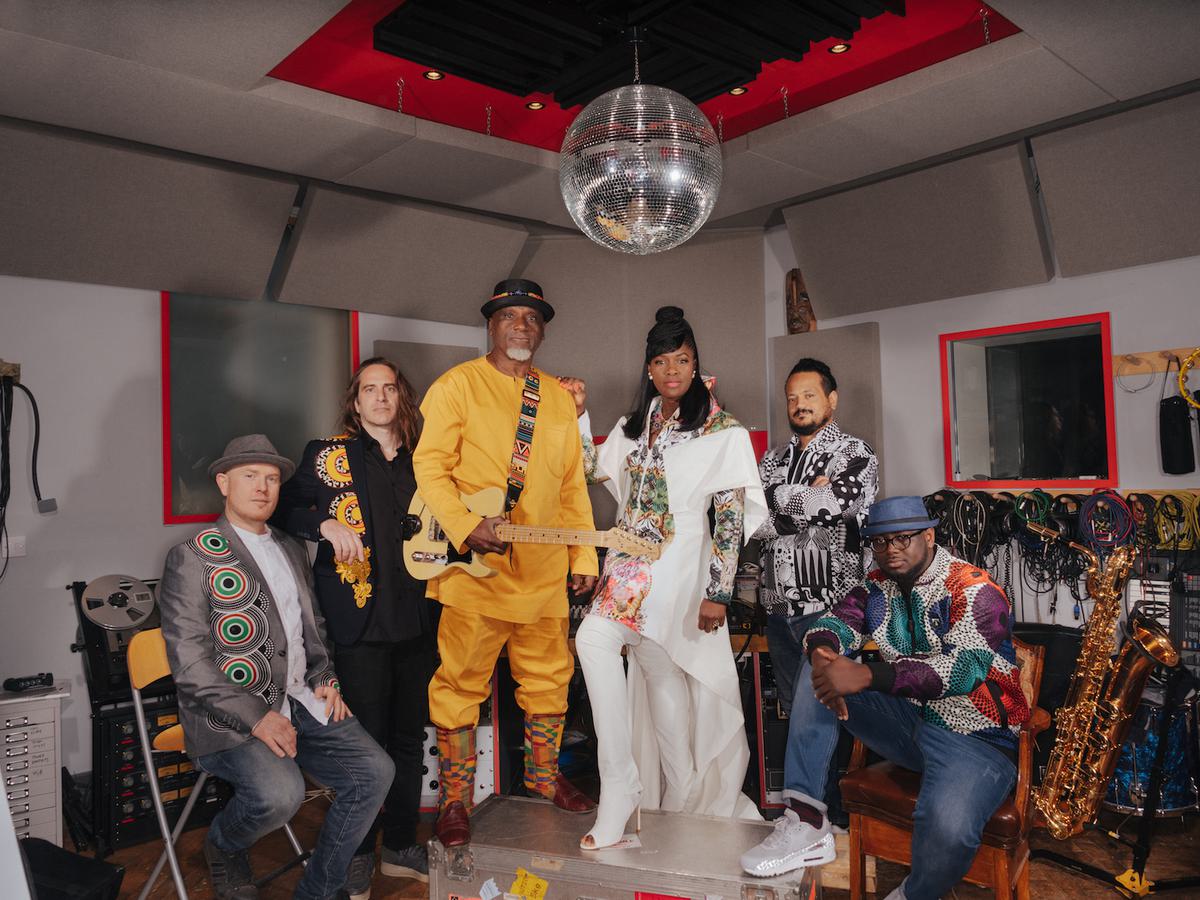 Ibibio Sound Machine deliver funk-fuelled anthem "Wanna Come Down"
Ibibio Sound Machine deliver bilingual disco on "Wanna Come Down", the third single from their forthcoming Doko Mien record.
"Wanna Come Down" is the third taste of the Afro-funk/electro group's third album, after last month's "Tell Me (Doko Mien)", and November's "Basquiat".
On the new single, vocalist Eno Williams explains, "The Ibibio lyrics of the track are about the healing power of the river and the chorus. 'Wanna come down, get ready 'coz we're gonna go' is inviting people to come, dance and get involved with what's going on."
Saxophonist and keyboardist Max Grunhard adds, "The track came about when I heard Eno sing what ended up being the opening lines at a soundcheck on our last UK tour, we were in a big empty room at the time and I was struck by how cool it sounded so I recorded it on my phone. When I got home I started messing about with just that vocal from the phone and so that's how the song got started."
Doko Mien follows their 2017 sophomore effort Uyai. The group use the Nigerian language of Ibibio, which is where the group's name comes from. Expanding on their album, Williams explains, "Music is a universal language, but spoken language can help you think about what makes you emotional, what makes you feel certain feelings, what you want to see in the world."
"Wanna Come Down" is out now.
Doko Mien
lands 22 March via Merge. Ibibio Sound Machine play London's 100 Club on 13-14 March. They return to London for All Points East festival in May.
Find out more
.