North London based artist Haris Nukem, who has worked with the likes of IamDDB and City Morgue, will show a new collection of work later this month exploring the human spirit in the 21st century.
FAITH will show at Soho's Noho Studios from 16 April and explores social media connectivity, the limitations and liberations of the curated self and the fragility of public services.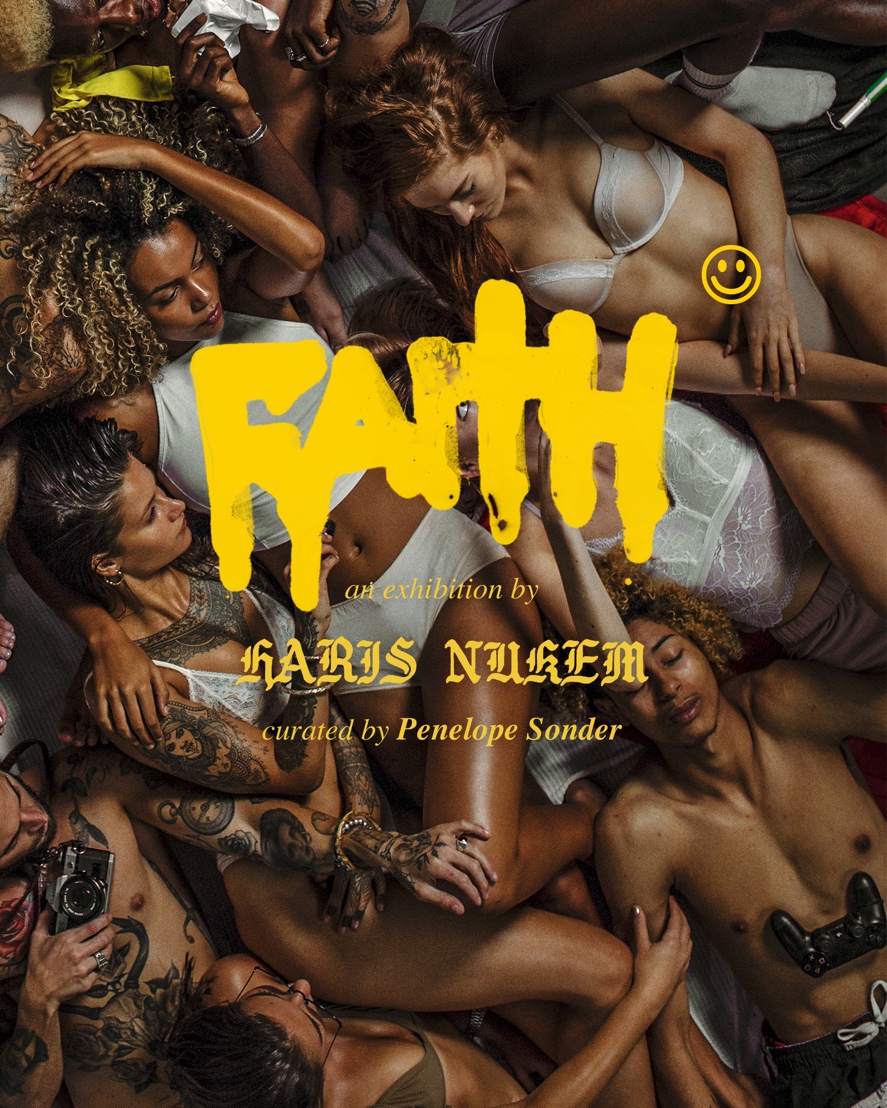 29-year-old Nukem began his career in advertising before turning his hand to visual art and FAITH sees him collaborating with a collection of exciting and inspiring creatives featuring emerging models, artists, dancers and musicians portraying the artists' new observations and interpretations.
"Nukem presents an in-depth understanding of a new generation as an exceptional storyteller behind the lense," explains curator Penelope Sonder. "He concerns himself with today's societal struggles and offers philosophical meditations in a contemporary context featuring graffiti anecdotes, bunny ears and tattooed physiques. This contrast makes him an important observer of the dawn of a new era."
FAITH runs from 16-25 April at Noho Studios on Great Titchfield Street in London