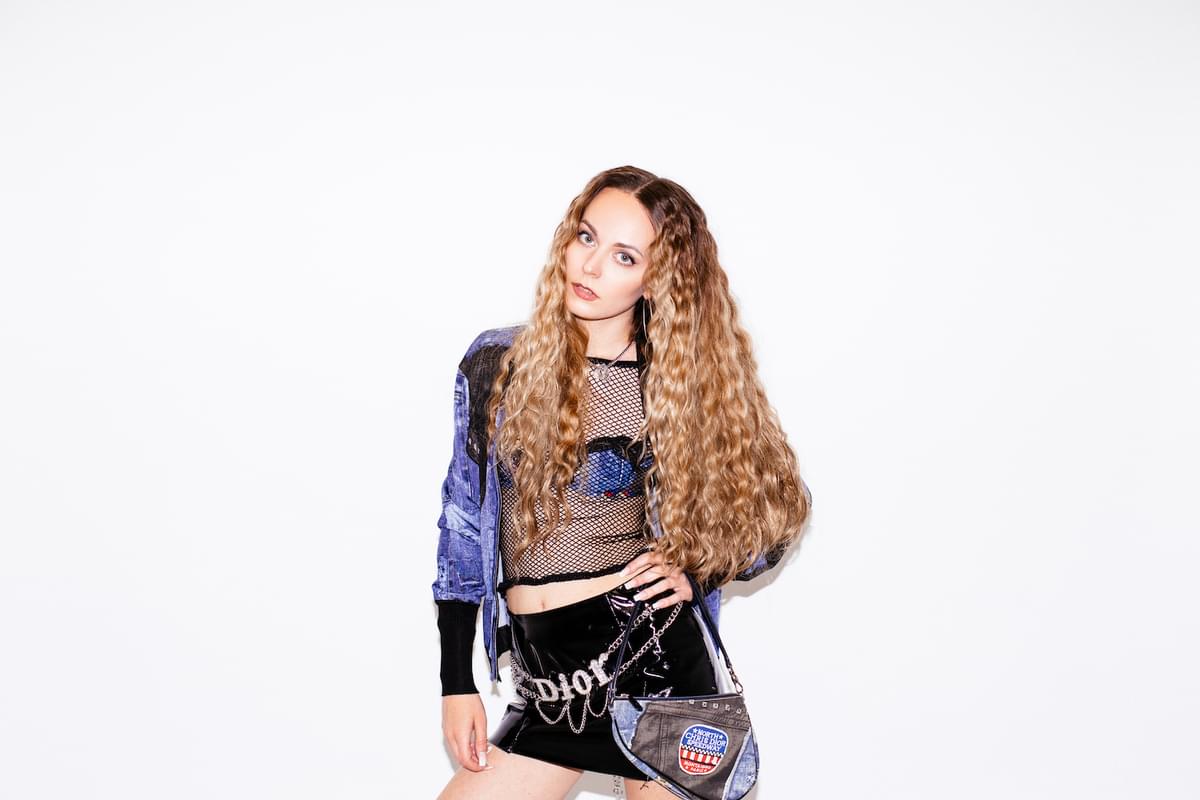 Hannah Diamond links with Danny L Harle for new song "Part of Me"
"Part of Me" is Hannah Diamond's first new single since last year's "True".
Harle says of the new track, "It started off with the lullaby/celeste pattern and we were working in and around this kind of sleepy twinkly melody. And it was supposed to be a sleepy song. But as the lyrics came together we worked out there was a possibility for there to be this repressed inner excitement/keenness that could come out in a really hard section."
Diamond adds, "We were writing to that from some of my lyrics from the Diamond Dictionary, that I had no music for. I had so many to choose from 'cos I'd been writing loads. I was looking at a few different documents I had of lyrics and then these ones suddenly clicked and fell together really quickly. And because of the melody, I found a new meaning in the lyrics to what I thought they meant to me before."
Expanding on the concept for the track and its visuals, Diamond explains, "With artwork and imagery, I always like to start with an object that I feel helps me to create a world in my mind about the music. I instantly felt that the 'Part of Me' object would be a music box. I had one as a kid where I used to keep my most precious things I had found. I remember I found a tiny weeny key (probably from a necklace) that was broken in half. I was convinced it was a fairy key, so I kept it in case the fairy ever came back to find it. A lot of the ideas for the artwork came from my memory of that music box and how the things you keep or cherish stay with you and become a part of you. I did so much research into music boxes and really didn't want it to be a stereotypical square box. In the end, I ended up making my own, that was based around a Dior lipgloss necklace charm. When I was looking at all the research images I kept thinking about how some of them looked like tiny stages, and how the music boxes of the future (if they ever become a thing again) would have popstars inside them instead of Ballerinas."
Hannah Diamond's new single "Part of Me" with Danny L Harle is out now.
Get the Best Fit take on the week in music direct to your inbox every Friday