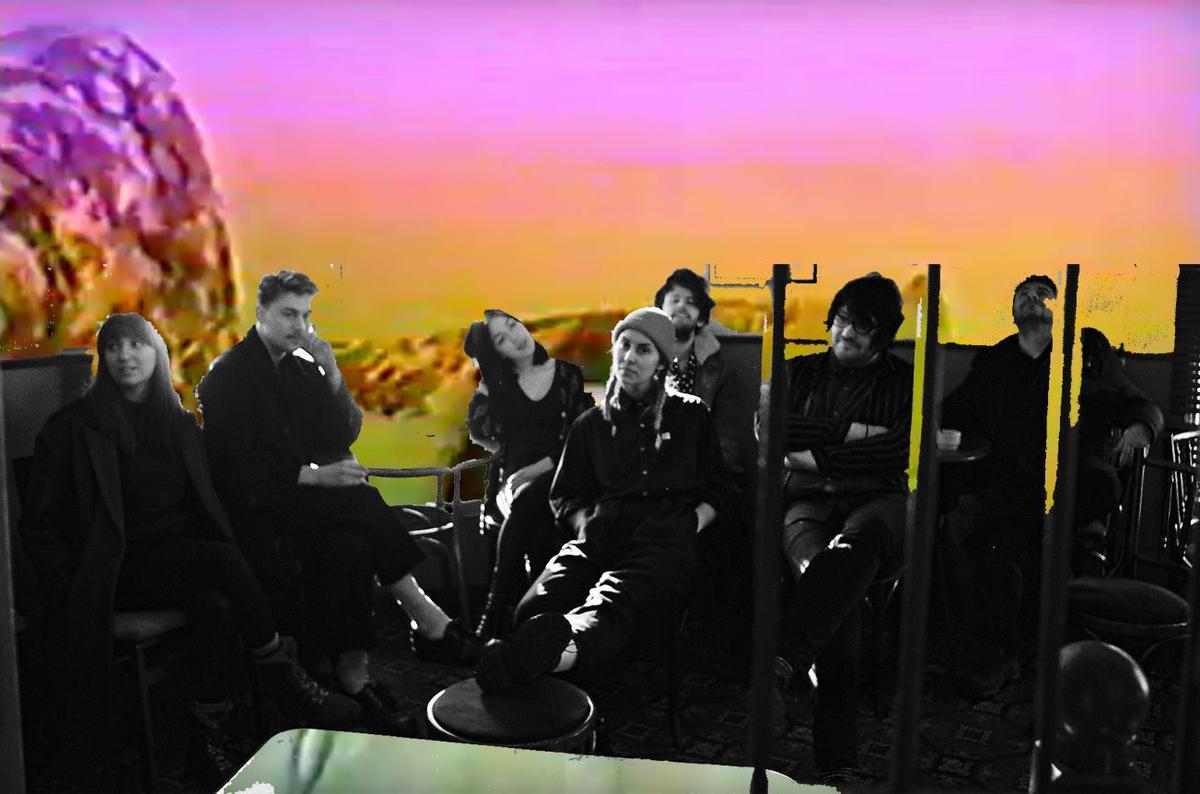 Oliver Wilde returns with new project Pet Shimmers and hazy debut cut "Persona Party"
Bristolian psych-pop hero Oliver Wilde has kickstarted new project Pet Shimmers with deliciously delirious track "Persona Party".
Pet Shimmers are described by Wilde as a "nuclear family-fronted, sit-down, stream-friendly, 'play'-shifting, 8-bit apocalypse party band for fans of Sparkle Force and Gender Neutral Milk Hotel."
He adds that "'Persona Party' is a one of many hit wonders that rides out the first turbulence of 2019 in wake of 2018, an example of flings to come, praying for the truest centre of everything to reveal itself. With aching arms from drawing lines in the sand, 'Persona Party' makes the deciding move on which side to stand, a sludge camp where the tents are as ridiculous as this description of the track."
It's a welcome flare of warmth with wild and wiry guitar lines, wisps of whispery fuzz and vocals drenched in gauze that weave into every second of possible silence. This is a grand affair with weight and richness - it's not opulent or ostentious by any means, but rather rousing and all-encompassing. It's a stunning, crashing wave that you can't (and would rather not) escape.
Wilde is joined by a long list of names for the five-and-a-bit minute song, with Lexie Jennings, Mig Schillace, Helena Walker, Ellie Gray, Richard Clarke, Will Carkeet, and Henry-Charles Sharpe all contributing to the textured lo-fi tones.

Fellow Bristol DIYer Slonk also makes an appearance on the track, and says on Facebook: "As early as February we have the song of the year. It is, of course, one of Oliver's. Oliver Wilde is this city's finest musician as far as old Slonk is concerned. He is one of the biggest influences for Slonk and one of my all time favourite artists in general. I am consistently baffled by his genius; I don't understand how he makes all these beautiful songs... but I am forever thankful he does because I have an insatiable appetite, and by Chris am I poised to gobble.
"'Persona Party' is already one of my faves of his and I am humbled to have been asked to do some shouting in it. So when you listen to it and think 'who is that yelpy boy in the background of that fantastic chorus?' Well Susan, that's me. Oli has sung on a few of my releases, most recently on the 'Holidays' single, so it was a delight to return the favour. It's early days but Pet Shimmers are potentially the greatest band of all time."