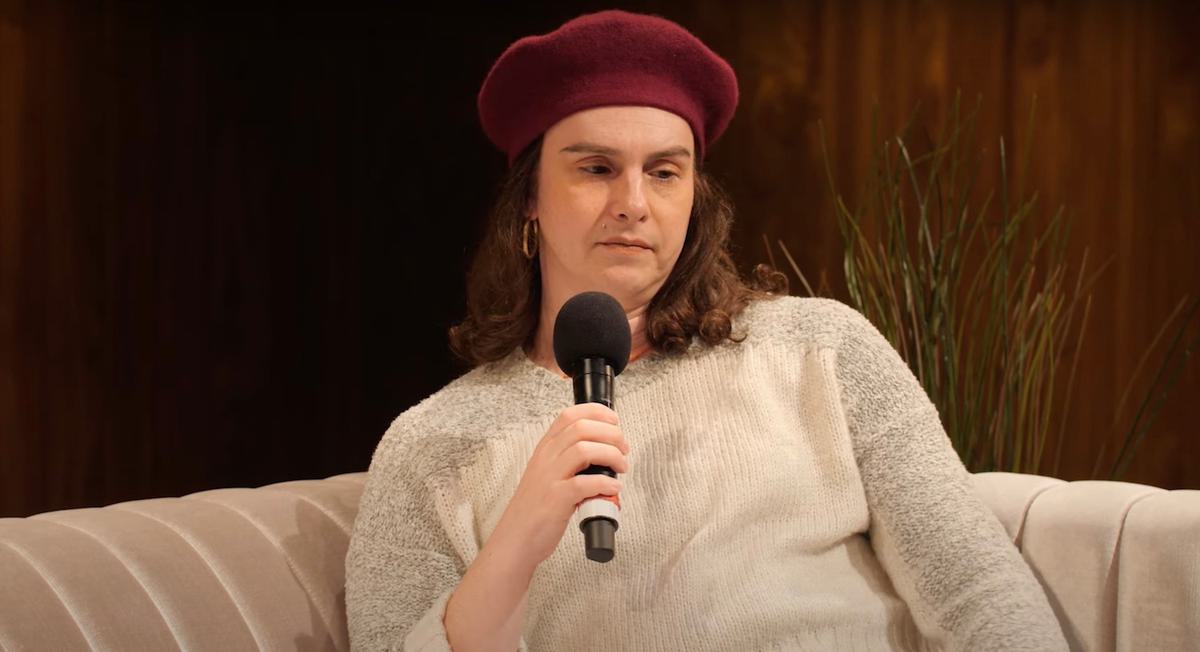 Gavilán Rayna Russom has left LCD Soundsystem
LCD Soundsystem's synthesizer player Gavilán Rayna Russom has revealed she's parted ways with the band after playing with them for more than a decade.
Transdisciplinary artist Gavilán Rayna Russom joined LCD Soundsystem in 2008, and in a new interview with Pitchfork, she revealed that she's no longer part of the band, and decided to leave the group after frontman James Murphy asked her about playing the Brooklyn Steel residency that kicked off last night (23 November).
On her decision to leave LCD Soundsystem, Gavilán Rayna Russom said, "DFA and LCD… they're nice folks and James is a great artist and it's a great label, but it's actually quite different than what I'm interested in creatively. I'd always felt like I was kind of negotiating. I hadn't really understood how much I had been contextualized and pigeonholed within a world that is not super amenable to who I am and what I create."
"When this offer came up again [to perform at LCD Soundsystem's Brooklyn Steel residency], I had considered it," she continued. "And when I looked at the reality of this time, I was just like, "I'm just not able to do this." My work has grown to a point where I'm not able to put it aside for a couple of years and go on tour with LCD, or double up. A lot of times I'd be on tour with LCD and making my own music in the bus between seven and noon. It just reached a natural point based on some concerns I've had for a really long time."
Pitchfork asked if the split was "amicable", to which she responded, "Absolutely. The entire experience is pretty amicable, It's not about people or personalities. At some point James reached out to me about this new set of shows. I asked for a little time to think about it, and we sat down and had a nice coffee and I basically said that I couldn't do it, but that I was super grateful."
"James is a person who's really supported me and my work, and I think having me be in the band was part of that," she added. "You'd have to ask him, but my sense is that James has been a fan of mine since we met. I have a tremendous amount of gratitude for the fact that he saw me, was a fan, and wanted to support me. Of course I brought a lot to it in ways that are obvious, in terms of writing credits or presence on stage."
Gavilán Rayna Russom, who launched her own label Voluminous Arts last year, also confirmed that she has "a solo EP that's done that I'm going to put out on Voluminous Arts next year." She added that it's a "four-song EP and it's kind of the achievement of a production goal I've had for a long time of creating these really dense slabs of sound that are also a kind of a deconstructed dance music… like this physical embodied sense of big glaciers of sound crushing against each other."