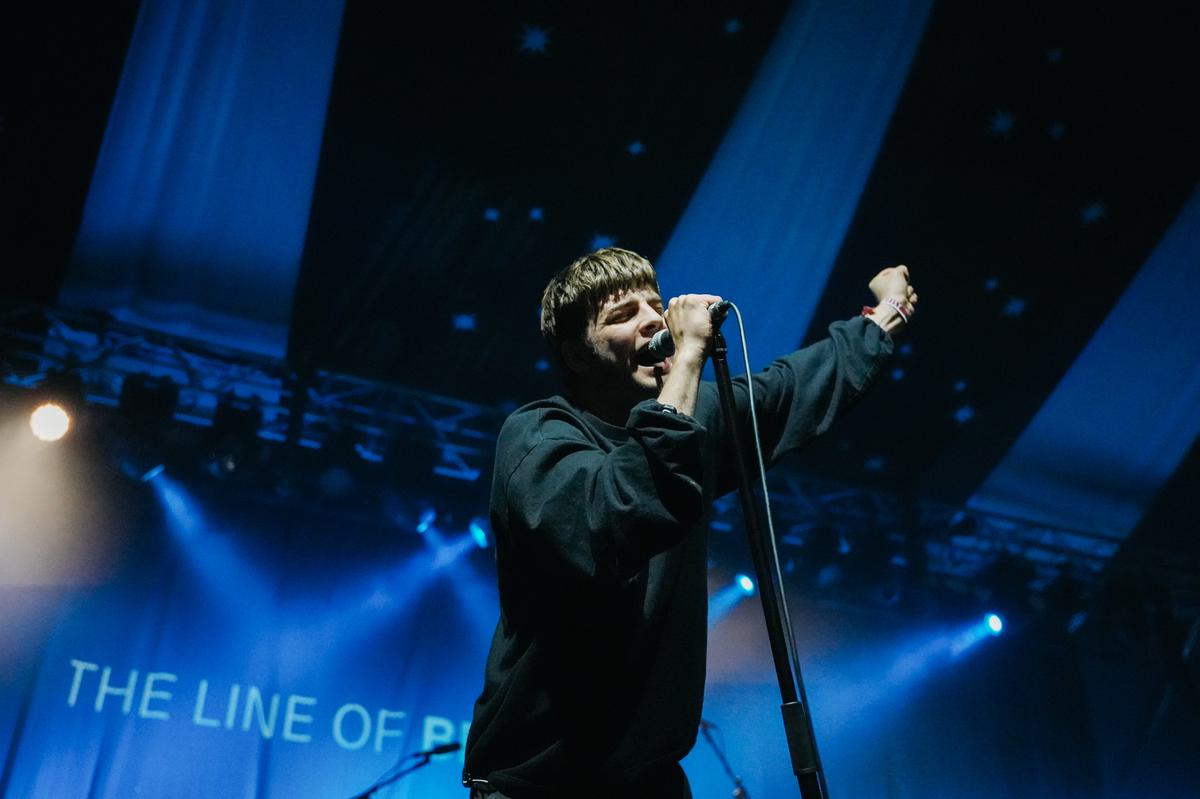 Fontaines DC cap a brilliant year and debut new songs in London
27 November 2019, 23:32
| Written by
Ed Nash
If any conformation was needed about the upward trajectory that Fontaines DC find themselves on, it arrives the minute I step out of Kentish Tube tube, when a tout offers me a ticket for the princely sum of £80.
Following the breakthrough success of their Mercury Prize nominated debut Dogrel and a seemingly never-ending tour schedule, it almost comes as a surprise that the Irish five-piece's show tonight at The O2 Forum is their first major London headliner, but the prices the touts are quoting and the endless queues to get in tell a different story.
Coming on to "My Rifle, My Pony, and Me" the Dean Martin and Ricky Nelson duet from the Western Rio Bravo, once they start playing however, any notion of surprise abates and the real story emerges. Tonight's show was announced before Dogrel was even released, and what initially seemed like a gamble feels like a sure-fire bet, where the songs are everything one would expect – with taut, sharp playing providing the soundtrack for Grian Chatten's modern take on Beat poetry.
As well as playing every song from Dogrel – with the controlled noise of "Boys in the Better Land" and the gentle Irish ballad "Dublin City Sky" providing the standout moments - the inclusion of two new songs, "Televised Mind" and "Lucid Dream" provide fascinating clues as to where they're headed next. The former is an atmospheric, feedback drenched slow blues tune and the latter the most psychedelic they've ever sounded, hinting that The Beach Boys influenced direction album number two is taking will be more Pet Sounds and Smile in nature than "I Get Around."
With another show at Brixton Academy in February, London will get its second dose of Fontaines DC charm and powers in the space of a few months' time, but for now, tonight was a celebration of one of the bands of the year.
Setlist
Hurricane Laughter
Chequeless Reckless
Televised Mind
Sha Sha Sha
Lucid Dream
The Lotts
Television Screens
Roy's Tune
Too Real
Liberty Belle
Boys in the Better Land
Dublin City Sky
Big