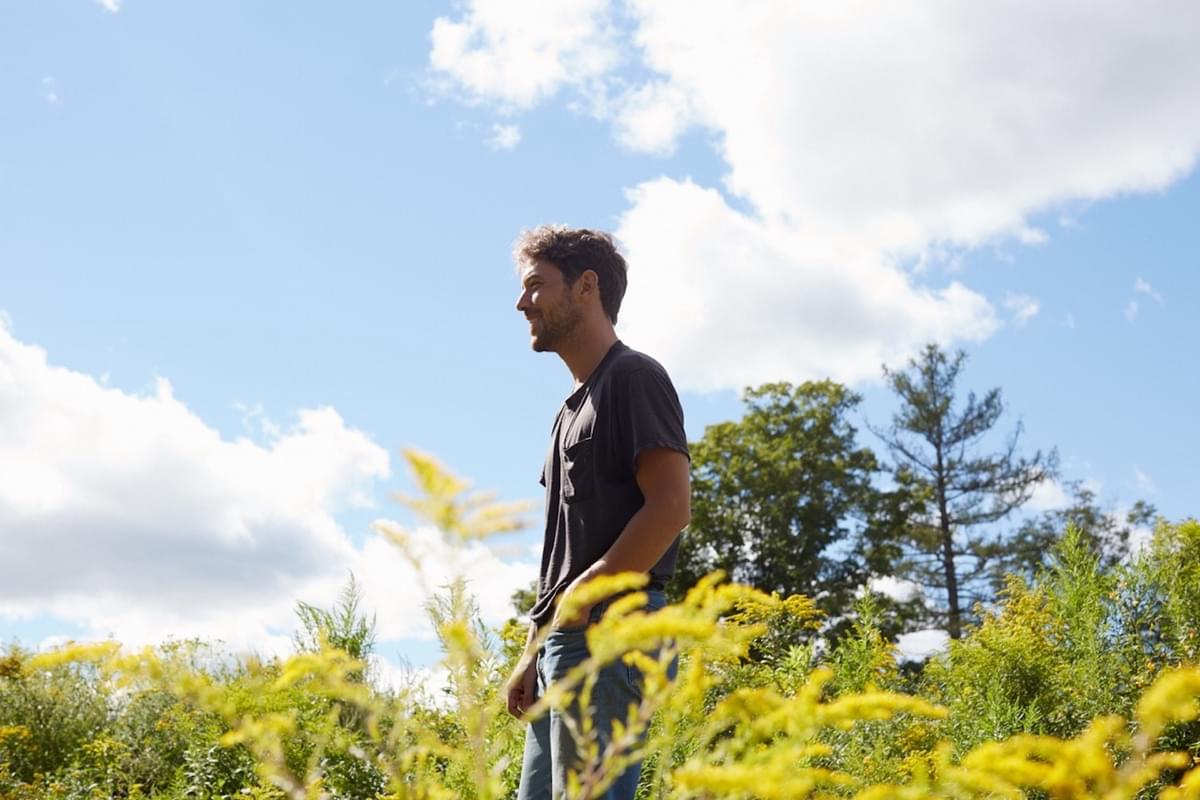 Fleet Foxes unveil Shore album featuring contributions from Brian Wilson, Kevin Morby and more
Fleet Foxes have released their fourth album Shore, which features samples and contributions from Brian Wilson, Kevin Morby and others.
After confirming their Shore album yesterday (21 September), Fleet Foxes have shared the album in full alongside the 55-minute film directed by Kersti Jan Werdal, which was shot on super 16mm film.
The album features 15 tracks, and follows on from 2017's Crack-Up. It's released today to mark the start of the autumnal equinox.
Shore was recorded before and during the coronavirus pandemic between Hudson (NY), Paris, LA, Long Island City and New York City from September 2018 until September 2020 with the help of recording and production engineer Beatriz Artola.
Lead vocalist Robin Pecknold reveals in a statement that he was listening to artists such as Arthur Russell, Curtis Mayfield, Nina Simone, Michael Nau, Van Morrison, Sam Cooke, The Roches, João Gilberto, Piero Piccioni, Tim Bernardes, Tim Maia, Jai Paul, and Emahoy Tsegué-Maryam Guèbro while writing the LP, "I'd make playlists of hundreds of warm songs to immerse myself in, and I'd write as much as I could every day, keeping only the best pieces that emerged from wherever it is that melodies and song ideas come from. After all these years, I still don't really know, and that's what keeps it so interesting."
He adds of the album, "I wanted to make an album that celebrated life in the face of death, honoring our lost musical heroes explicitly in the lyrics and carrying them with me musically, committing to living fully and vibrantly in a way they no longer can, in a way they maybe couldn't even when they were with us, despite the joy they brought to so many. I wanted to make an album that felt like a relief, like your toes finally touching sand after being caught in a rip current. I wanted the album to exist in a liminal space outside of time, inhabiting both the future and the past, accessing something spiritual or personal that is untouchable by whatever the state of the world may be at a given moment, whatever our season."
Pecknold's statement also thanks some interesting collaborators for the record, including Brian Wilson (Fleet Foxes sampled his voice from "Don't Talk (Put Your Head on My Shoulder)" for their "Cradling Mother, Cradling Woman" track), Grizzly Bear's Daniel Rossen, Kevin Morby (who sings with Pecknold on "Sunblind"), Hamilton Leithauser (and Georgiana Leithauser, Frederika Leithauser, Juliet Butters, Faye Butters), Meara O'Reilly, and others.
Discussing the future, Pecknold adds, "I've been lucky to participate in the great adventure of long world tours with a fairly consistent team of live collaborators who I love and respect. And since we won't be able to collaborate live in the near future, we have begun experimenting with writing songs together, in a way that we have never done before in the history of the band. For 2021, we hope to have nine more songs ready, to augment the fifteen here. Those songs will be co-written from the ground up with Morgan Henderson, Skyler Skjelset, Casey Wescott, and Christian Wargo, in an attempt to make good use of this liminal time without extensive touring to be done."
Fleet Foxes' Shore album is out now on ANTI-.
Get the Best Fit take on the week in music direct to your inbox every Friday