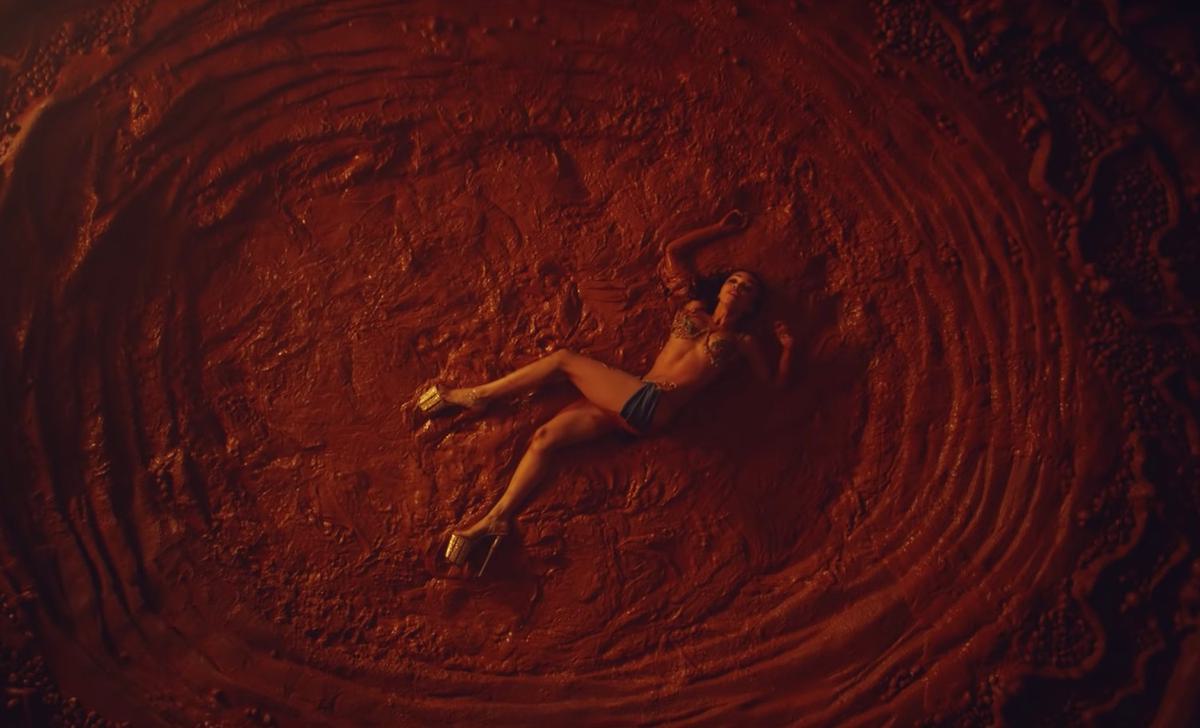 FKA Twigs teases new Future collaboration "Holy Terrain" dropping today
FKA Twigs has revealed her new collaboration with future, "Holy Terrain", will be landing today (9 September).
"Holy Terrain" will be the second single from FKA Twigs' new Magdalene album, after April's "Cellophane".
Speaking about working with Future in a recent interview with i-D, FKA Twigs said, "He's such a sweetheart. I sent him the album and I called him up and was like, "Listen, Future… this is what my album's about. It's a really empowering, sensitive record, with a lot of feminine energy, and this song is probably the most fun track on it, but I still need lyrical content." And he said, "Okay, I've got it". And his verse is beautiful. He's just talking about his downfalls as a man; how he's sorry and asking for healing. I love sad Future. I love when he gets emo, when he expresses himself. It's just so beautiful when he opens up."
Announcing the new single on socials yesterday (8 September), FKA Twigs also thanked Skrillex and Jack Antonoff for their contributions.
tomorrow... holy terrain featuring @1future.
thank you to my sweet friends @skrillex and @jackantonoff for helping me drive this baby home x pic.twitter.com/QMk06lQ5Md

— FKA twigs (@FKAtwigs) September 8, 2019
Magdalene will be FKA Twigs' second album, and will land five years after her debut, LP1.
Discussing the inspiration behind her new record, FKA Twigs explained, "No matter what you're doing or how great your work is, sometimes it's as though you have to be attached to a man to be validated. I'd felt like that at times. And then I started to read about Mary Magdalene and how amazing she was; how she was likely to have been Jesus's best friend, his confidante. She was a herbalist and a healer, but, you know, her story is written out of the bible and she was 'a prostitute'. I found a lot of power in the story of Mary Magdalene; a lot of dignity, a lot of grace, a lot of inspiration."
FKA Twigs' new single with Future "Holy Terrain" will arrive later today (9 September).