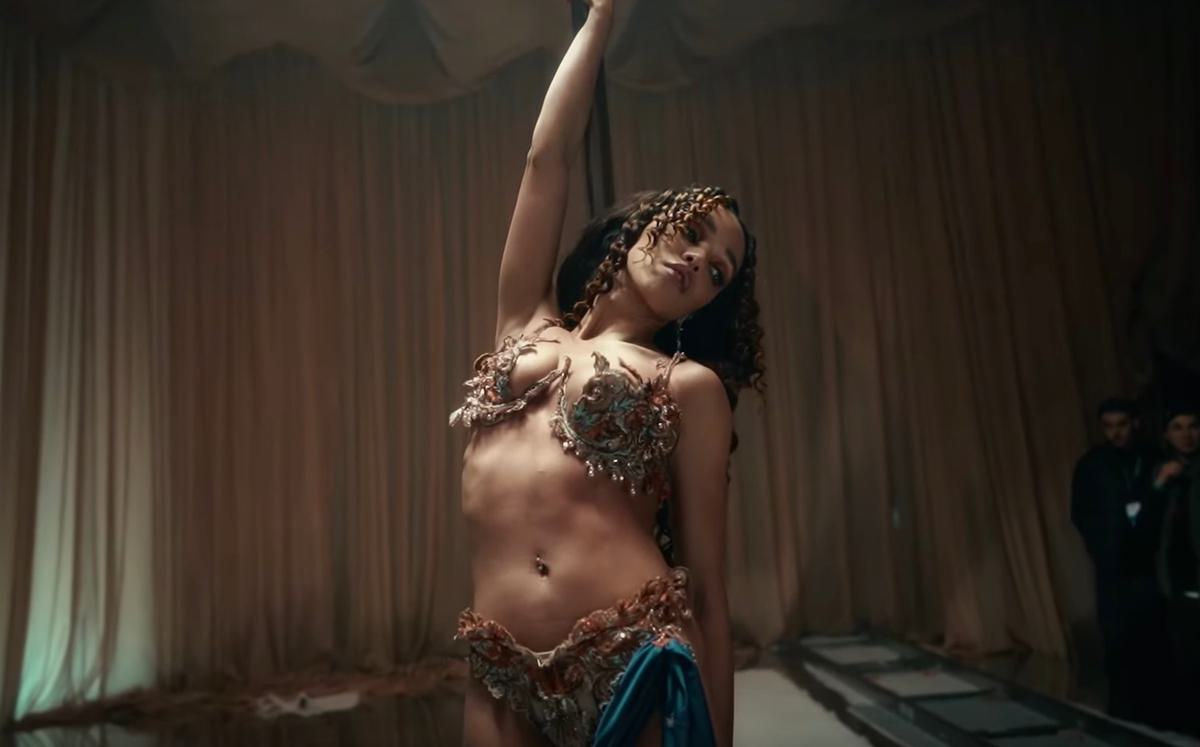 FKA Twigs shares short film of "Cellophane" choreography training
FKA Twigs has shared a seven-minute short film on the preparation that went into her most recent single "Cellophane".
"Cellophane" landed back in April, and arrived with a striking visual of FKA Twigs pole dancing effortlessly.
Now she's shared a new short film called "Practice", which gives a sneak peek into the relentless training, the concept behind the video, and the determination from FKA Twigs to get everything right.
Speaking about the choreography concept in the video, FKA Twigs says, "Sometimes when I write something that's really vulnerable like "Didn't I do it for you?/Why don't I do it for you?", in the centre of myself, I know that that's a very human feeling. So when I thought of the video concept to be asking somebody "Didn't I do it for you?" while doing these amazing tricks on the pole and getting your life – to me, there's something almost humorous about that. I'm sure other people won't see it that way but to me it's sick and it's funny and it feels powerful."
Later, she adds about the pole dancing, "It's all very well me going and doing a three minute routine, that's easy. But the difficult thing is knowing that you have the stamina and the strength to do be able to do that three minute routine for eight hours, and that's something different."
FKA Twigs' "Cellophane" is out now. She plays some shows in the US and Australia this summer.
Find out more
.