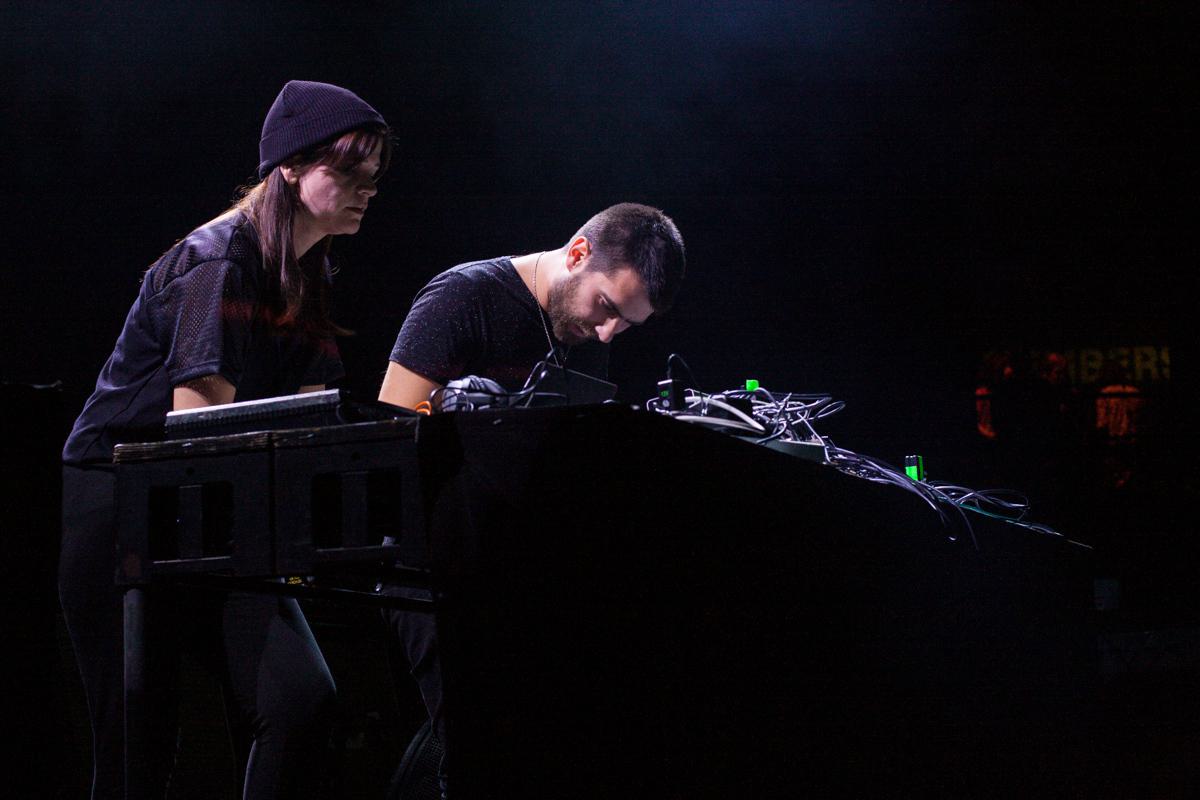 Factory Floor rescore Metropolis as a post-industrial noise experience at The Science Museum
Factory Floor tore London's Science Museum several new orifices on Friday night at the debut of their newly penned score for Fritz Lang's Metropolis.
The UK electronic duo packed the museum's IMAX cinema with ponderous beats, bruised analogue tones, and an expertly conjured atmosphere of unease to soundtrack Lang's 150-minute silent sci-fi masterpiece.
@factoryfloor ABSOLUTELY EPIC - BLOWN AWAY !! pic.twitter.com/xvcZCs5bwe

— Paul O'Neill (@DumbGwailo) April 28, 2017
Originally released in 1927, Metropolis features one of the first ever on-screen robots, the Maschinenmensch (pictured below). The epic, visually striking work has had numerous electro scores welded to it in more recent times: Factory Floor join a list that includes techno godhead Jeff Mills (2000) and synth/disco pioneer Giorgio Moroder (1984, including contributions from Freddie Mercury, Pat Benatar, and Adam Ant). The film is one of the select few with a 99% fresh rating on Rotten Tomatoes.
The Science Museum commissioned Factory Floor - Niki Colk and Gabriel Gurnsey - to write and perform the new score. Last night's bubbling sonic assault, punctuated by islands of jarring calm, did much to bear out the museum's claim that FF's music is "as much at home at raves as it is in art galleries, cinemas, nightclubs and rock shows".
Wow. Metropolis @sciencemuseum #Imax was EPIC & avant garde, w great performance by @factoryfloor - here's @nikvoid, wrung out, at end pic.twitter.com/HsiSuw0cE2

— Roger Highfield (@RogerHighfield) April 28, 2017
The unique performance was part of The Science Museum's acclaimed Robots exhibition and event series, which runs until 3 September 2017. For anyone in London on a Friday, the exhibition is open till 10pm (last entry 9pm).