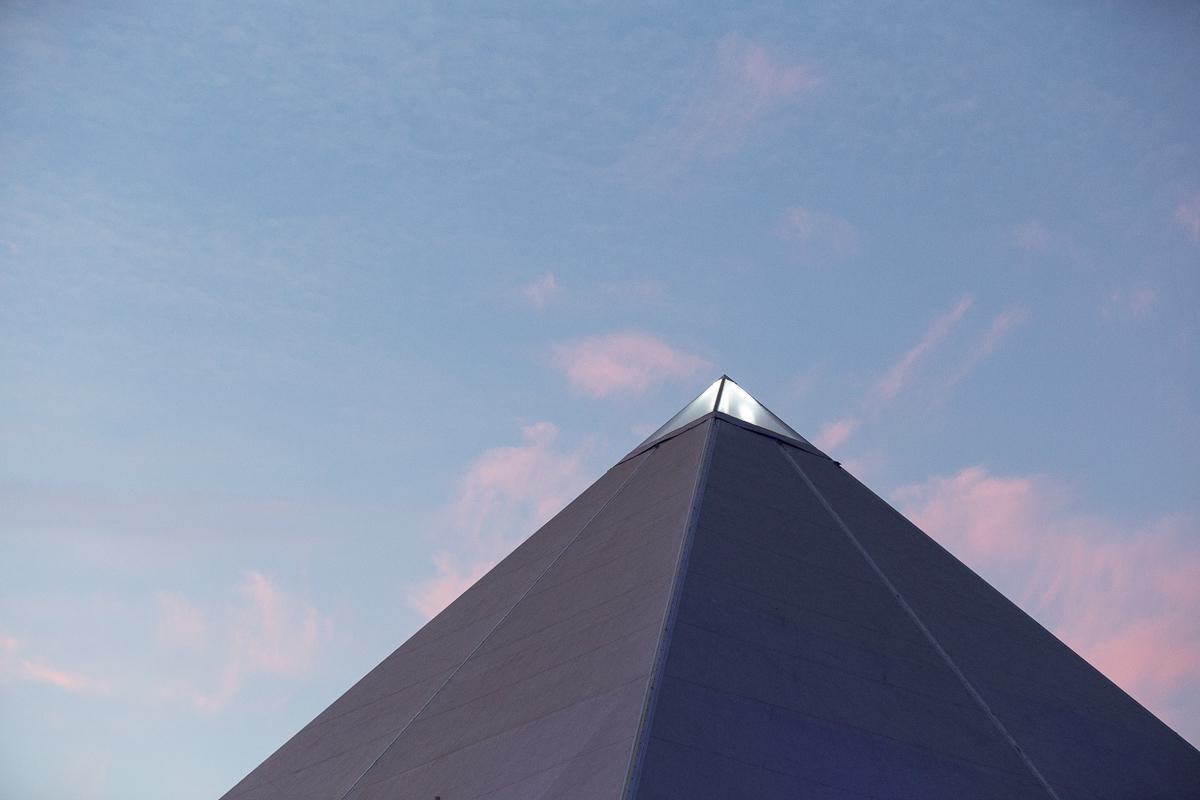 Emily Eavis says there will be "Pyramid level headliners" on the Other Stage at Glastonbury 2020
Emily Eavis has shared some exciting information about next year's Glastonbury Festival, revealing that the Other Stage will host "Pyramid level headliners".
The Glastonbury co-organiser revealed some more information about next year's 50th anniversary of the iconic festival while speaking to Jo Whiley at the BBC Music Introducing Live event at London's Tobacco Dock yesterday (31 October).
Eavis revealed that nearly all the headliners are booked. "We've got two out of three of our Pyramid headliners," she said, before dodging questions about who they are.
She added, "…and then we've got our Other Stage headliners, which are amazing. I think particularly because it's the 50th, we've got kind of Pyramid level headliners on the Other Stage next year."
Discussing her prediction to how festival-goers will react to the headliners, Eavis explained, "I always anticipate outrage, because that's kind of quite often what we get, but I think hopefully people will be really happy! I think it's something to be very proud of, what we've got for next year. It's looking so good. And we've also got you know, bands that are you know Glastonbury, well-loved, proper Glastonbury kind of – I want to say Glastonbury goers really, because they're the kind of people that come to the festival as well as play there. So we've got lots of those as well. It's a good mix."
Eavis also went on to explain how difficult it is to book bands for the festival, "It's an amazing privilege to be able to book who we want to book, in many cases. It's not quite as easy as everybody thinks in terms of people saying 'Can't you just get Led Zepplin?' or 'Why haven't you asked Pink Floyd?' You know, those kind of things which are just obviously never going to happen."
She also revealed that the two headliners booked for next year haven't played the festival before, "But you know the rest of the stuff is really great and for us, it's amazing after kind of 50 years to be able to almost pick and kind of choose who you want and who – and in a way interestingly actually the two that we've booked have not done the festival before and I don't know if now that creates…I hope now you don't narrow it down and guess!"
Last month Elton John ruled himself out of the Glastonbury lineup after announcing new shows in the US taking place on the same weekend as the festival.
The only at confirmed for next year's 50th anniversary event is Diana Ross, who will perform the legends slot on the Sunday.
Other favourites to headline Glastonbury 2020 include Fleetwood Mac and Led Zeppelin - but they've already been ruled out as headliners by Emily Eavis.
Paul McCartney is another name popping up for next year's festival. Last month McCartney said of the rumours, "I mean it's definitely not fixed yet but people are starting to talk about it."
Glastonbury 2020 takes place from 24-28 June. Tickets sold out within 34 minutes last weekend. There will be a second chance to get tickets in April 2020.