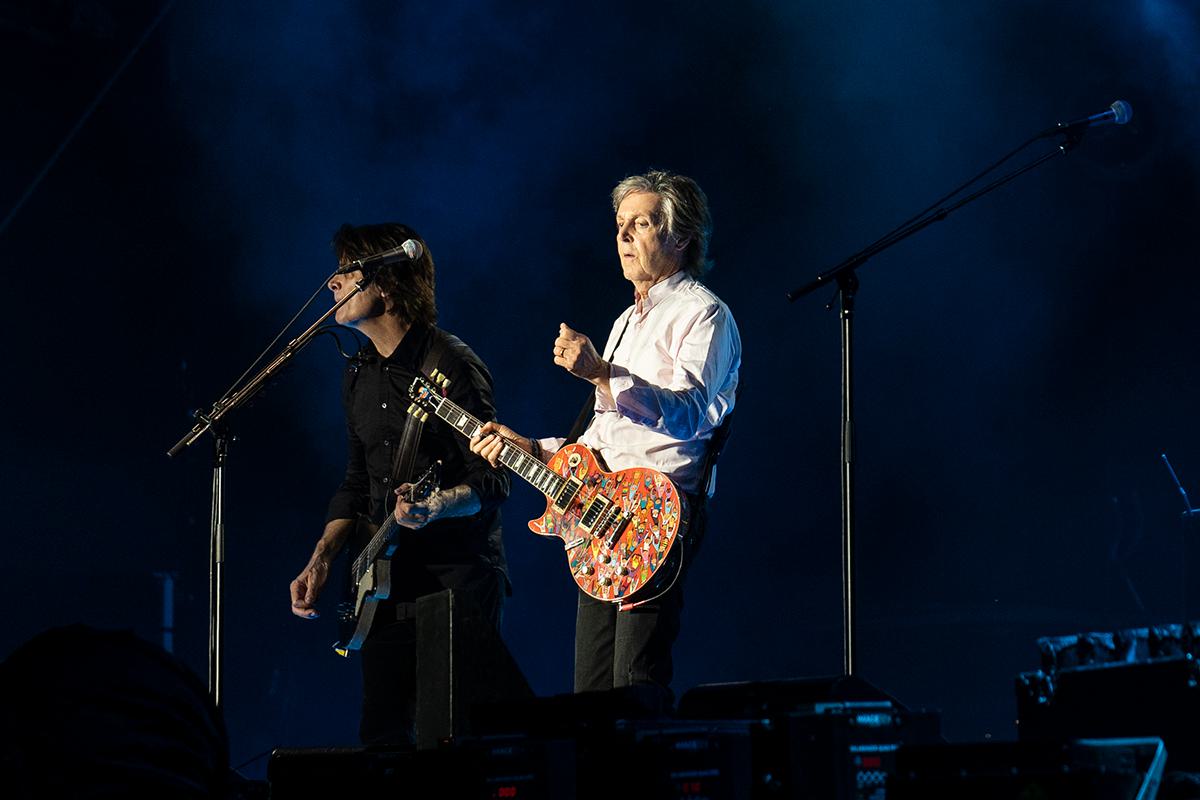 Paul McCartney responds to rumours of headlining Glastonbury 2020
Paul McCartney has addressed the rumours of his potential headline slot at next year's Glastonbury festival.
Speaking to Zoe Ball on her BBC Radio 2 Breakfast Show this morning (5 September), Paul McCartney didn't exactly deny the rumours of his headline slot for next year.
He said, "I mean people are saying that it would be good if I did it, so I'm starting to think about whether I can or whether it would be a good thing. My kids are saying "Dad we've got to talk about Glastonbury" and I think I know what they mean."
McCartney added, "So they go every year, like a lot of people these days, and it is a great festival and we played there quite a long time ago so, maybe it is time to go back, I don't know, I'd have to put a few things in place and try and do that but it's starting to become some sort of remote possibility. I mean it's definitely not fixed yet but people are starting to talk about it."
Back in April, Glastonbury's Michael Eavis said to BBC Somerset of next year's festival, "Paul [McCartney]'s on good form at the moment." When asked if the former Beatle would be coming to Glastonbury again, Eavis replied, "Hopefully for the 50th yeah. Don't make a big thing of it though, will you?"
Glastonbury's first festival was held in 1970. Paul McCartney last headlined the festival in 2004.