How does Aforger follow on from Whelm?
Aforger feels in some ways like the first Douglas Dare record; Whelm was somewhat like a documentation of the first songs I ever wrote, whereas this album was written with a completely different purpose. Sonically and lyrically it's bolder than Whelm, and I think I am too.

How do you feel about Whelm looking back years later?
I'm really proud of the first album. I'm glad we didn't throw the kitchen sink at it (which was tempting at the time) because now I know I've got the rest of my career to experiment with all sorts of instrumentations and approaches.
Was there anything you specifically aimed to do when starting the new record?
Apart from write good songs, I was aiming not to repeat what I'd done before. I began quite extreme and thought I wouldn't include the piano but use guitar or other instruments instead but the piano always seems to work its way back in, and I'm glad of that. But still, the instrumentation of this record is a lot fuller with about 15 people playing and singing compared with just three on the last record. I was also aiming to be less 'poetic'. Even though I began the songs with the words, I aimed to write more honestly and say things with no ambiguity. I think I achieved both of these things, the album sounds wider and taller and generally more developed.
How did you create Aforger?
I began writing the record whilst on tour, using a midi keyboard in the back of the tour bus. I wanted to try flipping my writing approach on this record and started some songs with the music and then added the words after. I still found it more natural to complete poems and then match those with the musical ideas I'd been working on.
I recorded the album with my drummer, Fabian Prynn. We worked on Whelm together too, but this time, rather than being in our bedrooms, we had a studio for many months which gave us such freedom. Whelm's piano parts were recorded all in one day but this time I could improvise and experiment as much as I wanted.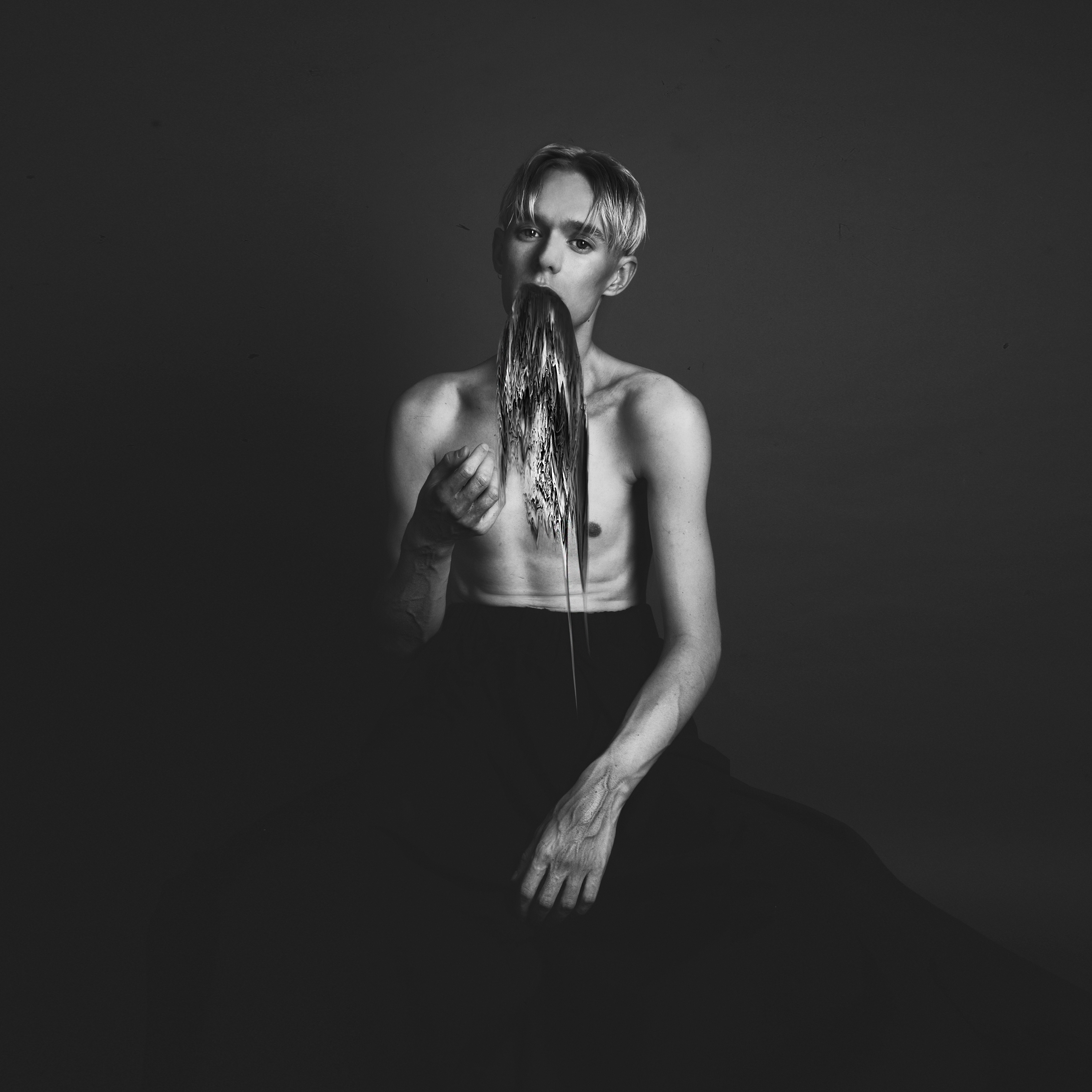 What were you reading/watching/listening to during the making of the record?
To pick one of each: reading 1984 by George Orwell, watching Black Mirror by Charlie Brooker, and listening to Vulnicura by Björk.
What did you learn from the process?
I learnt just because something has worked before, doesn't mean it'll work again. Each song is written differently and each song is recorded differently and the sooner you try new ways the sooner you'll find something that works. I really look forward to recording the next album in a completely different way.

Where does "Doublethink" sit in the context of the record?
It's the introduction to the record in every way, it's the first track and also introduces the themes that recur throughout. I hope it plants a seed and gets people interested for what's about to come. That's also the reason we decided to put the song out first, it's not necessarily a 'single' but I'm a firm believer in the track order and spend a lot of time getting it right. If I had it my way, each song would come out in order of the album and you wouldn't be able to shuffle.
How did the track come together?
"Doublethink" started in the studio as another song called "Milk Teeth". Something wasn't clicking, we loved the groove and the verses but the chorus wasn't hitting the spot. I went home and picked up my housemate's baritone guitar and a whole new song emerged. I'm not a great guitar player so I find myself playing things I wouldn't ordinarily on the piano. I didn't want to try and fit the lyrics of "Milk Teeth" in to this new-sounding song so I began working on the poem that became "Doublethink". I'd been reading a lot of Orwell and I was really happy that his work found its way on to the record.
What are you looking forward to over the rest of the year?
I'm really excited for people to hear the rest of the album, there's some surprises in there and I think the rest of the album sounds quite different to what I've done before. And I can't wait to start playing the album live with a new band member. Watch this space...
Aforger is released by Erased Tapes on 14 October. Watch Dare perform Whelm cut "Nile" in session for us below.