As previously reported, Columbia Records have blown the likes of Kanye West and Boards of Canada out of the water in album campaign stakes by sponsored a Formula 1 car in the name of Daft Punk. With their new album Random Access Memories out now, the helmeted pair made an appearance at the Monaco Grand Prix over the weekend.
The French electronic pair made the Le Grand Prix de Monaco their first public appearance since their new LP was announced months back and were shown the ropes by the Lotus F1 team, which is part owned by Columbia. Their car, however, sadly only ended up in 10th position.
Here's a series of photos, via Lotus F1 Twitter, above and below.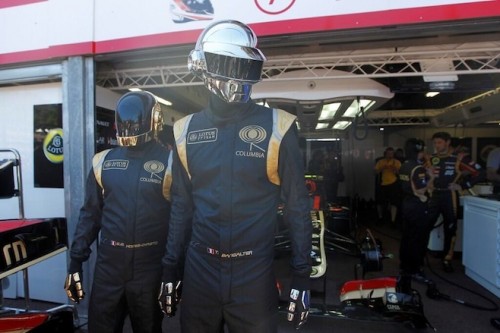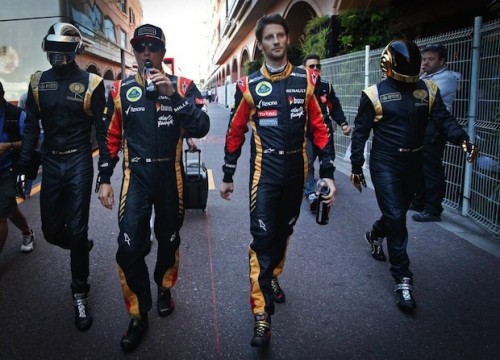 [via CoS]