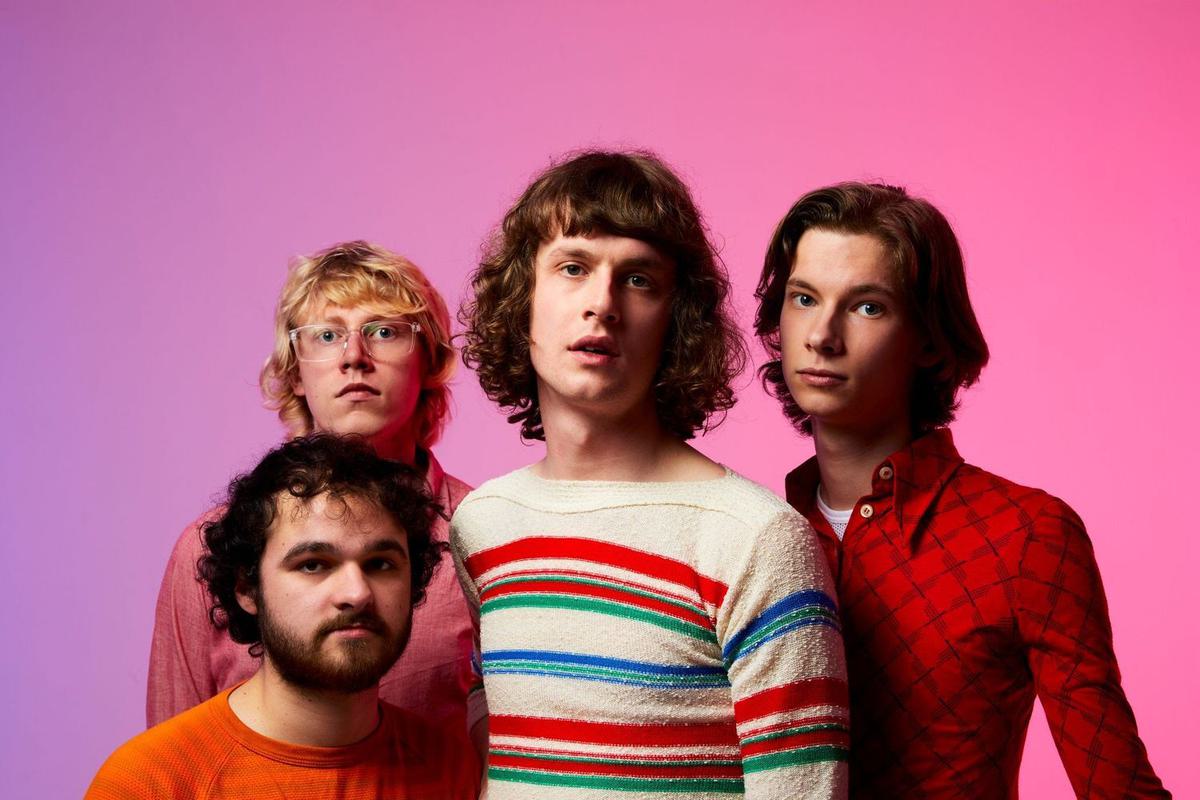 Buzzard Buzzard Buzzard unveil new single "A Passionate Life"
Buzzard Buzzard Buzzard have unveiled new single "A Passionate Life", which arrives as the sixth preview of their upcoming debut album Backhand Deals.
"A Passionate Life" will appear on Backhand Deals alongside earlier releases "Break Right In", "Yourself", "You", "Crescent Man vs Demolition Dan" and "New Age Millennial Magic".
Lead vocalist Tom Rees says of the single, ""A Passionate Life" was written about striving to be a better friend, and not spending so much time on myself. I think the world is always telling you to focus on you, which is the right thing to do a lot of the time, but it's easy work. I don't think I'll ever change, but wanting to change feels like enough for now. We're all surface level creatures and just the thought of wanting to be a better person makes me feel like I am."
Rees said of their album in September, "Backhand Deals is a practise in subverting the ideology of rock music as something that needs to be 'brought back from the dead'. Rock should be about enjoying yourself honestly, whether that's washing the dishes, sweeping the yard, or complaining about whoever got elected. Rock is a sweeping power, and is attributed to anyone who performs art honestly, from Lizzo feeling good as hell to AC/DC riding down a highway to hell. The honesty is the same, and the honesty prevails."