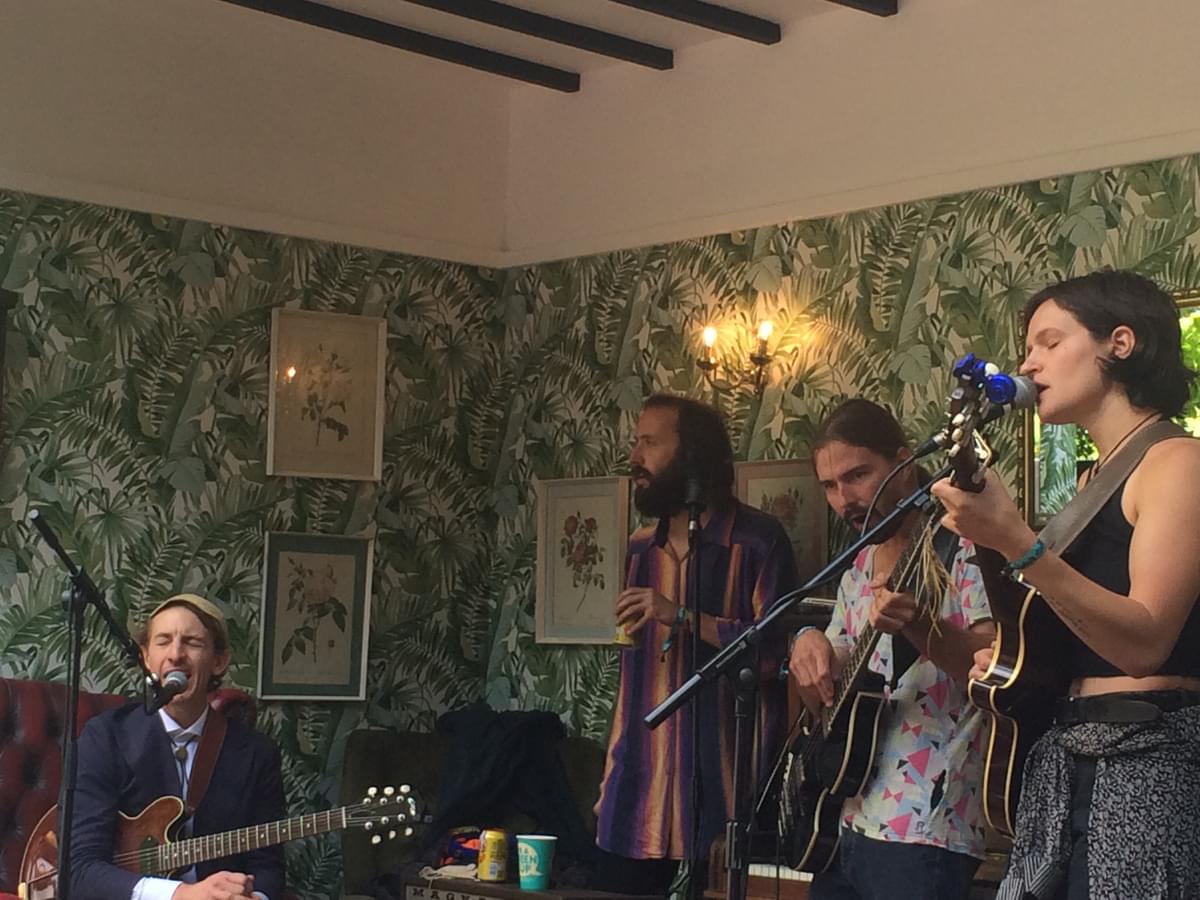 Big Thief cover Big Kitty during jam-packed End Of The Road secret set
Big Thief kickstarted the secret sets at End Of The Road in front of the Piano Stage's biggest crowd yet.
Performing a stunning set - including favourites "Mythological Beauty" and "Not" - Big Thief made the moment even more special with a cover of Big Kitty's "Headed Nowhere".
"It often feels so unnatural to me to sing other peoples songs because I don't feel like I can own the emotion of it," Adrianne Lenker told Best Fit after their set. "I just fell in love with that song when I first got into Big Kitty's music. It was one that Buck [Meek] and I tried singing together and it just felt so natural. With that song I feel like I really feel it. I could feel the emotion of it."
The group played their five-song set in front of a crowd that included one half of Xylouris White, East India Youth, ex-Cocteau Twin Simon Raymonde, Blaenavon, and Lucy Dacus (to name a few).
"This was definitely intimate," Lenker enthuses. "In a way I think it can be a little more nerve-wracking, and feel a little more vulnerable. We didn't have a drum set and we just improvised. We just decided to put all the songs onto a four-on-the-floor beat. We've never done that. It was to throw ourselves into a more reactive place rather than just playing the songs through - we're going to be doing that tonight. People can see that tonight. We kind of wanted to do something a little more dangerous for ourselves."
End of the Road Festival continues on Friday 31 August with headline sets from Jeff Tweedy and St Vincent.
Get the Best Fit take on the week in music direct to your inbox every Friday