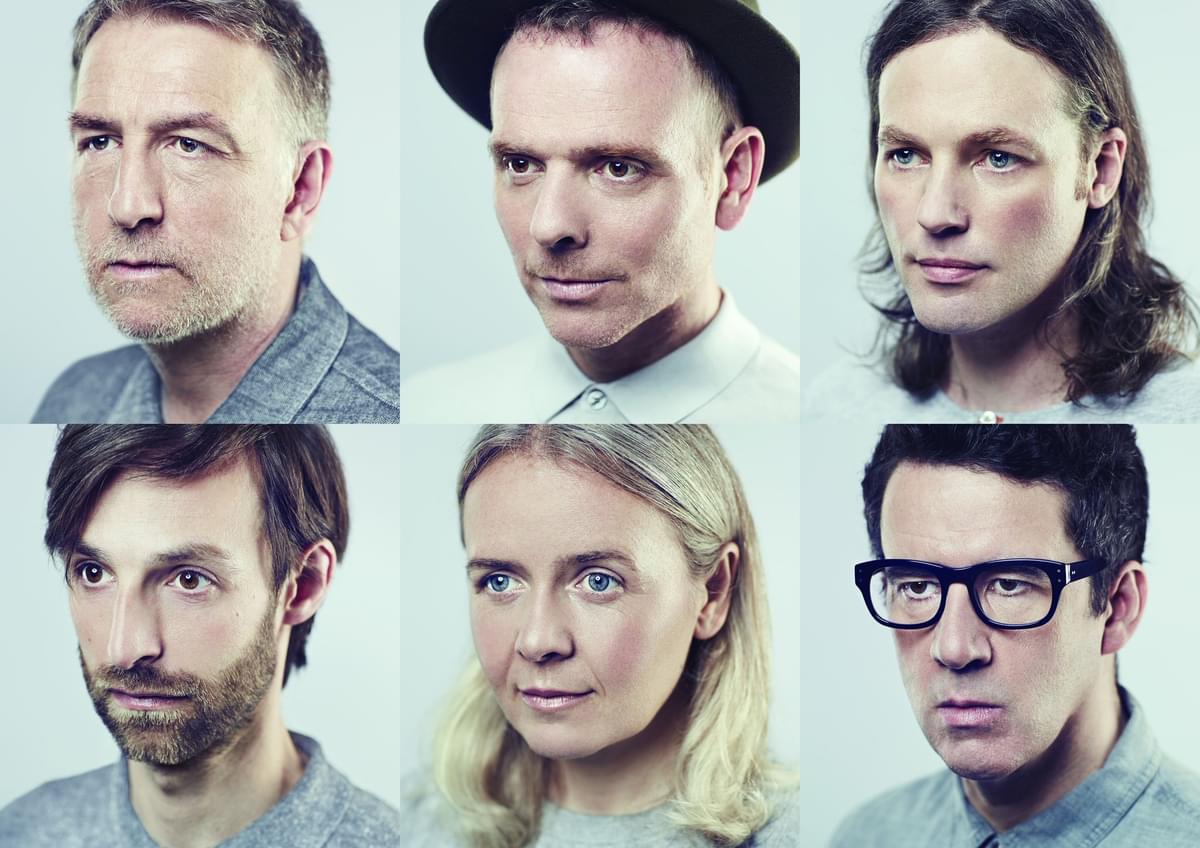 Belle and Sebastian announce EP trilogy, share new single "I'll Be Your Pilot"
Belle and Sebastian have announced three-part EP series How To Solve Our Human Problems, and shared the lead number "I'll Be Your Pilot".
The EP trilogy, which follows their 2015 record Girls In Peacetime Want To Dance, is made up of 15 tracks divided equally between the releases; recently aired ode "We Were Beautiful" features on the first instalment while this new song is the first from the second EP (don't worry we're confused too). It was produced by the band with Brian McNeill and recorded at Rocket Science Studios, Glasgow.
"I think these days when an LP comes out, it's kind of disappointing," Belle and Sebastian's Stuart Murdoch tells Stereogum. "Nothing seems to happen, and I thought, 'we've got to do something different'. I hate just to tread water. I've been in this business now for 20 years, surely we can use our heads and do something that's a bit more interesting that might actually pique some interest? But, you know, the main reason is musical, it's about ideas. The main thing was just to come back to Glasgow and record in Glasgow for the first time in about a dozen years and also to sort of produce the record ourselves, and also to record in a different way, to go into the studio with a track barely written and, a little bit like James Brown's style, just get the band in when you have a song and find a small studio that's free and just go in there and throw it down."
Belle and Sebastian have a mammoth run of European shows for 2018 booked in - including two at London's Troxy. Find out the full details.
EP 1
Sweet Dew Lee
We Were Beautiful
Fickle Season
The Girl Doesn't Get It
Everything Is Now
EP 2
Show Me The Sun
Same Star
I'll Be Your Pilot
Cornflakes
A Plague On All Other Boys
EP 3
Poor Boy
Everything Is Now (Part Two)
Too Many Tears
There Is An Everlasting Song
Best Friend
The first EP from the How To Solve Our Human Problems series is out 8 December. The second arrives 19 January, with the final part coming 16 February. All are being released through Matador.
Get the Best Fit take on the week in music direct to your inbox every Friday