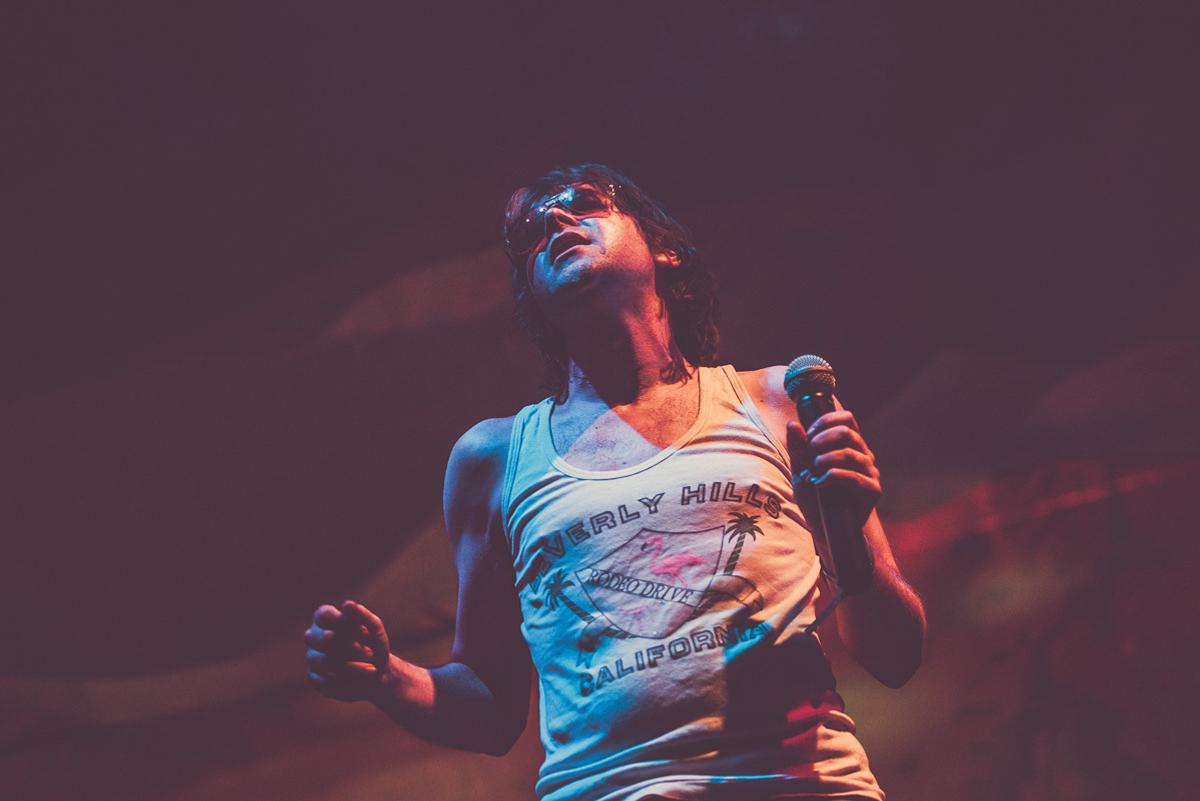 Ariel Pink has got a Cameo profile and the videos are brilliant
Ariel Pink has started his own Cameo profile, where people can pay $100 for a personalised video message, and it's pretty hilarious.
So far he's posted seven videos, and has a five star rating, with one customer writing, "Perfect. And expectedly haughty. You will not be disappointed."
Some of his messages are hilarious too, one includes a message to someone's brother to convince him to listen to Ariel Pink. He says, "Your brother Mike says you're not giving me a chance, what's up with that? You guys listen to the same music and stuff."
His "Intro Yourself"clip sees the musician in a red wig with a bright pink microphone, reciting a funny poem.
Another clip sees Ariel Pink send a pre-wedding message to "Mamie", in which he gives an "espousal on love". He says, "Well, he picked the wrong person I'll tell you that much. I don't like love. I think love is the worst thing in the world. I wouldn't wish it on my worst enemy. Whenever I see people that are together, friends of mine, or even strangers, I can see that they're so happy, and I just wanna run up to them, grab them by the collars and say "you guys love eachother? Well, just break up, break up, break up already"."
Some of the other musicians on Cameo include Brooke Candy, KT Tunstall, RiFF RAFF, Rebecca Black, and more.
Ariel Pink is yet to follow up 2017's Dedicated to Bobby Jameson. Last year Part Time teamed up with Ariel Pink on "I Can Treat You Better".
Check out Ariel Pink's Cameo profile on
cameo.com
.