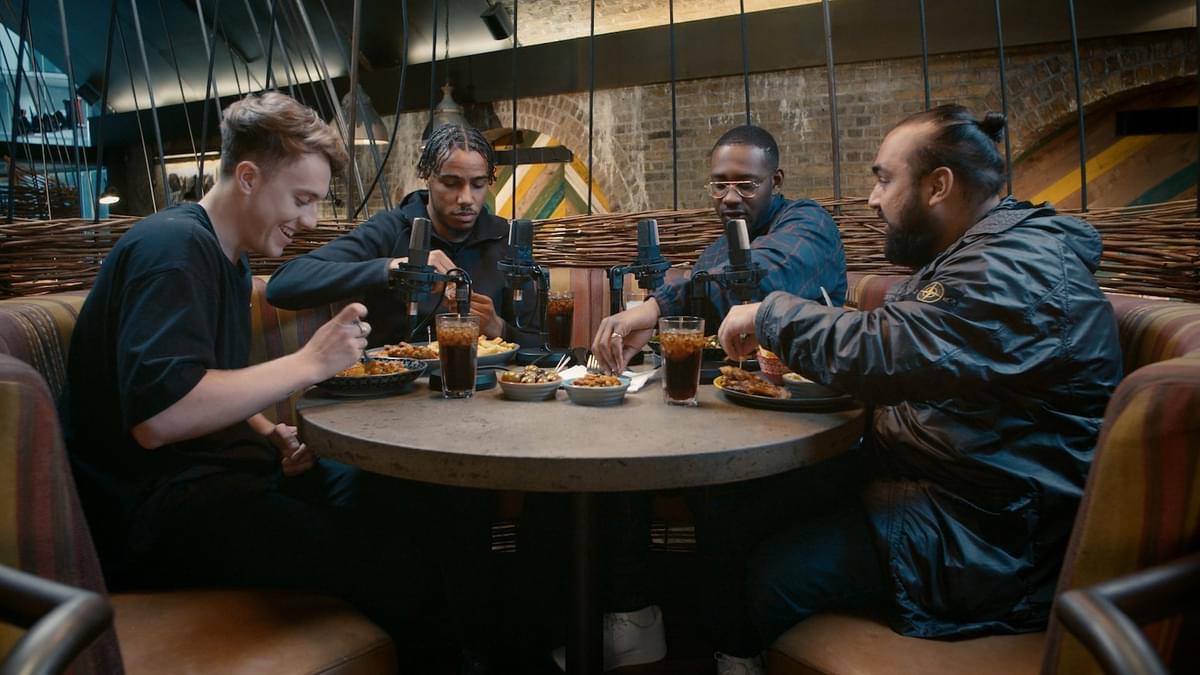 AJ Tracey, Asim Chaudhry, and more discuss mental health in first episode of Nando's Booth Truths
For the first episode of Nando's Booth Truths, AJ Tracey, Asim Chaudhry, Roman Kemp, and Ashley Verse sit down to talk about mental health, complete with a side serving of banter.
The rapper, comedian, radio presenter, and music photographer discuss expressing their emotions in 2019, and revisit funny stories such as Asim Chaudhry crying at the end of Avengers: End Game.
As part of the Nando's Booth Truths game, Roman Kemp sends a message to the most famous person in his contacts list (a big one), while Ashley Verse tries to keep his cards close to his chest about sliding into girls' DM's, before admitting he slid into Mabel's.
Best of all, the group opens up about mental health. AJ Tracey says, "I've come to terms with my own mental health… I don't ignore it or try to bury it, I acknowledge it."
This episode is the first of six in the series, and will explore topics such as dating, loneliness and more with some of the UK's best up-and-coming talent.
Episode one of Nando's Booth Truths is available to watch now.
Get the Best Fit take on the week in music direct to your inbox every Friday