Preppy fashion brand, Abercrombie & Fitch have stopped producing a t-shirt alluding to pop singer Taylor Swift after fans of the star reacted badly to the mocking design.
The t-shirt, which you can see depicted below, originally donned the writing "#more boyfriends than t.s" on its front, referring to Swift's well-documented and highly-publicised love life.
Swift's fans, among other angry customers, filed their complaints to the company, who later left a message on their customer service hotline that said: "If you are calling regarding the Taylor Swift T-shirt, please note that this item is no longer available."
The original design can be seen beneath.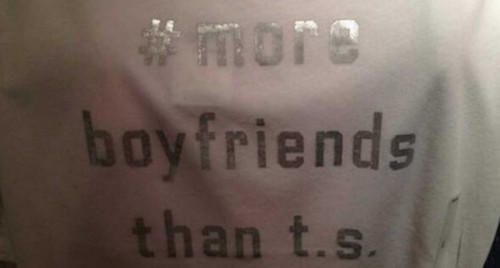 [via Uproxx]