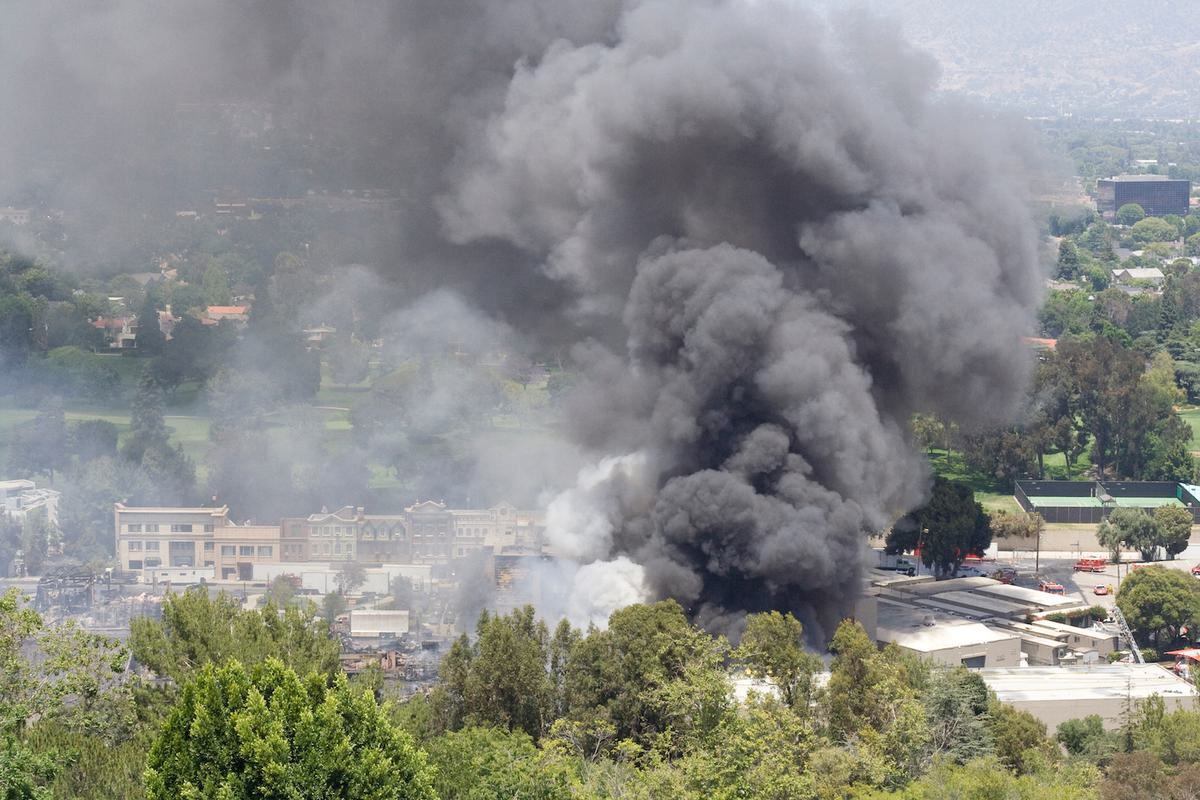 2008 fire at Universal Studios destroyed master tapes of Nirvana, R.E.M., Eminem, and more
The fire that consumed the "video vault" at Universal Studios in Hollywood in 2008 also claimed master tapes of Nirvana, Nine Inch Nails, Eminem, and many more.
In a new report by The New York Times, the 2008 fire at Universal Studios in Hollywood appears to have claimed a lot more than was first reported.
The "video vault" that burned down also included analog tape masters of thousands of musicians, dating back to the 1940s, according to UMG documents.
Initial reports didn't include details of the music lost in the fire, but in 2009 a confidential report revealed that "an estimated 500K song titles" were lost in the blaze.
The New York Times reports that artists including Buddy Holly, John Coltrane, the Four Tops, Quincy Jones, Joni Mitchell, Elton John, Lynyrd Skynyrd, Eric Clapton, The Eagles, Don Henley, Aerosmith, Steely Dan, Iggy Pop, Rufus and Chaka Khan, Barry White, Yoko Ono, Tom Petty and the Heartbreakers, the Police, Sting, R.E.M., Janet Jackson, Guns N' Roses, Mary J. Blige, Sonic Youth, No Doubt, Nine Inch Nails, Snoop Dogg, Nirvana, Soundgarden, Hole, Beck, Sheryl Crow, Tupac Shakur, Eminem, 50 Cent, and more lost master tapes in the fire.
On Twitter, Times editor Nitsuh Abebe wrote, "the loss of legendary recordings is stunning, but i also keep fixating on the stuff we would have been hearing and talking about more recently. 1980s stuff from REM. unheard Steely Dan or Nirvana or Janet Jackson. Interscope acts. the 00s reissues that won't have much to reissue."
the loss of legendary recordings is stunning, but i also keep fixating on the stuff we would have been hearing and talking about more recently. 1980s stuff from REM. unheard Steely Dan or Nirvana or Janet Jackson. Interscope acts. the 00s reissues that won't have much to reissue

— Nitsuh Abebe (@ntabebe) June 11, 2019