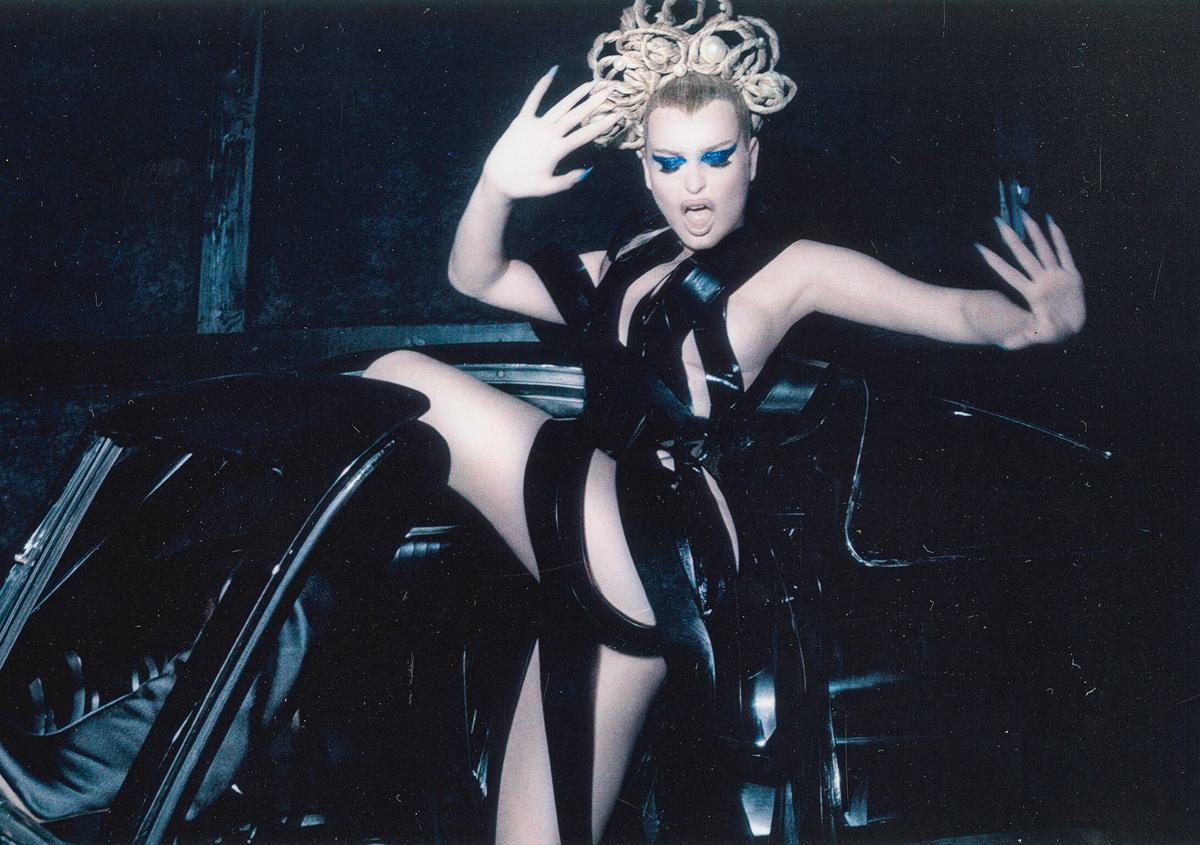 Kim Petras has dropped her previously scrapped debut album, Problematique
The Grammy-award winning artist has surprised fans by dropping the debut album, Problematique, which was previously postponed and then partially leaked.
In a statement referencing the previous leak of the tracks, alongside its surprise release, Petras wrote: "It was shocking when I found out part of the album leaked — at the time — that it wasn't ever going to come out, especially as I poured so much of myself into it. I was heartbroken but, at the same time, it was really exciting to see my fans listening to the tracks and loving them."
"Now that I'm able to put them out, it's just so freeing to have more music that I love out in the world and officially share them in a way that all my fans can hear them," she continues.
The album was initially put on hold after some of the tracks had leaked online. In an interview, Petras told fans that they might as well go and listen to the leaks, because they may never see the light of day, and she wanted to hear her fan's opinions on the songs because she wrote the album for them.
Kim confirms that the 'Problématique' tracks that recently leaked are indefinitely scrapped, but promises that new music is coming soon.

"Go listen to my scrapped album. Those songs are never coming out. I want you to listen and give me your opinions. I wrote them for you." pic.twitter.com/Kc21v9S4KC

— kim petras updates (@kimpetrasupdate) August 8, 2022
In a series of deleted tweets, she also wrote: "It's ok if u wanna listen to the leaks … I'm not getting to put out any music anyways I'm f—ed. I'm devastated idk how all of this happened and I just wanna quit," she wrote at the time. "Nothing is scrapped I didn't get approval to release anything. It's limbo." A press release for the album confirms that Problématique was originally shelved "after partially leaking and leaving fans clamouring for more."
The new release features a second collaboration with Paris Hilton, on the track "All She Wants", which follows their initial remake of Hilton's 2006 hit "Stars Are Blind". In 2017, Hilton starred in the music video for Kim Petras' debut single "I Don't Want It All", and in 2020, Petras covered "Stars Are Blind" as part of a Stonewall Gives Back livestream.
Earlier this year, she released her official debut album – Feed the Beast – as her long-awaited Republic debut. This surprise drop of Problematique comes just shortly before Petras is set to head on her headlining world tour in support of Feed the Beast.

#KimPetras has surprise released her new album, 'Problématique.'

Stream: https://t.co/8M3VtpsGTC pic.twitter.com/MSkkqmhPUz

— Pop Crave (@PopCrave) September 18, 2023
Tracklist:
Problematique
Je T'Adore
All She Wants (featuring Paris Hilton)
Born Again
Something About U
Treat Me Like A Ho
Confession
Deeper
Dirty Things
Love Ya Leave Ya
Problematique is out now via Republic Records.