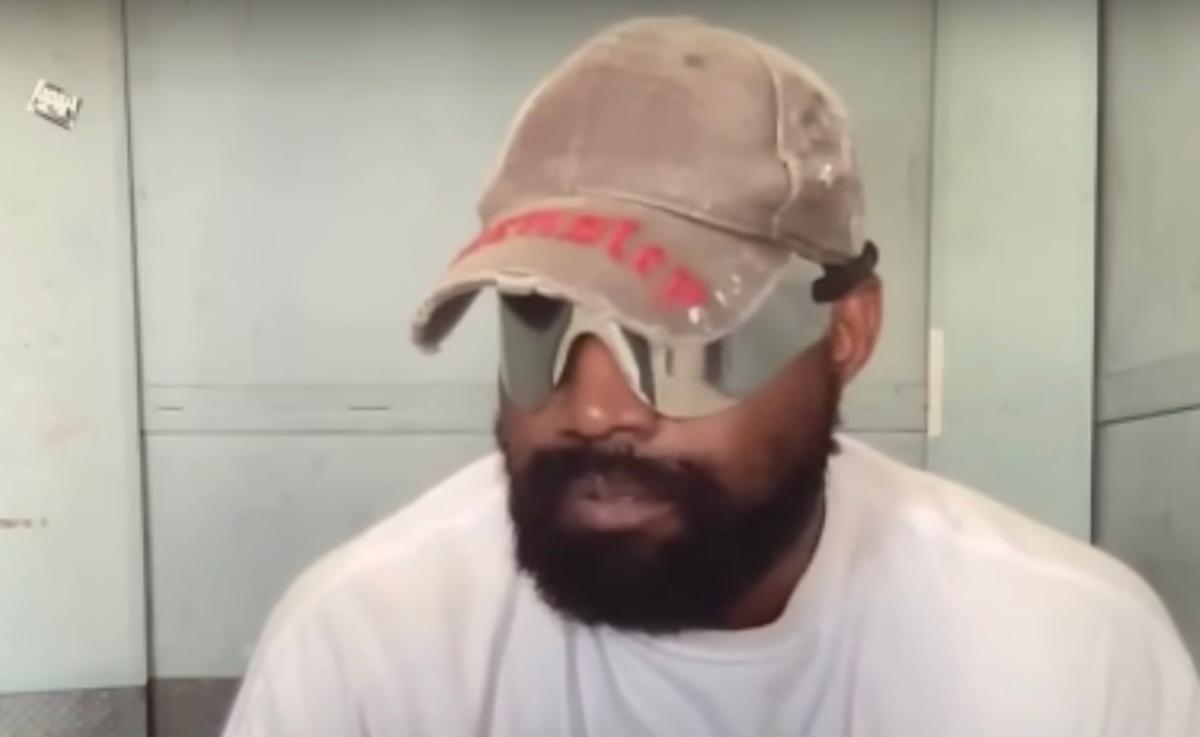 Kanye West ends partnership with Gap and discusses "frustrating" deal
Ye, aka Kanye West, has terminated his partnership with Gap, and went on CNBC to discuss the "frustrating" deal and why he cut ties with the brand.
Yesterday (15 September) the New York Times reported that Ye's lawyers had sent a letter to Gap to terminate his deal with the company, claiming Gap didn't meet the terms of the contract. Gap president and CEO Mark Breitbard then notified employees that the partnership with Yeezy would be coming to an end, writing that their "vision is not aligned".
Pitchfork reports that Ye's lawyer Nicholas Gravante wrote in a statement, "Gap left Ye no choice but to terminate their collaboration agreement because of Gap's substantial noncompliance. Ye had diligently tried to work through these issues with Gap both directly and through counsel. He has gotten nowhere."
The end of Ye's partnership with Gap comes after he called out the company earlier this month for holding "a meeting about me without me," and accusing Gap of copying his Yeezy Gap Engineered by Balenciaga designs for a t-shirt.
Yesterday (15 September) Ye also went on CNBC to discuss the deal being terminated. Ye said, "It was always a dream of mine to be at the Gap and to bring the best product possible to the masses, and I always talked to them about doing products for $20 - like the best products in the world, designed to the same level of the top fashion houses in the world, at $20 for the people. And so we went through three years, and honestly there's always [those] struggles and back-and-forth when you're trying to build something new and integrate teams. So we designed an entire collection, and actually I wasn't able to set the actual price that I wanted for this collection. And then they actually took one of the shirts and sold it for $19. So [they] didn't price my stuff - they took my stuff and sold it for like $200 and above their whole price point normally and did the exact shirt for $20."
He continued, "Also, they did pop-ups and I signed on with them because in the contract they said they were gonna do stores. And they just ignored us about building stores constantly. It was very frustrating. It was very disheartening. Because I just put everything I had. I put all of my top relationships. I went and got Demna [Gvasalia], the lead designer of Balenciaga, which is one of the hottest brands in the world. He does couture, and with that relationship he ended up working on a Gap collection for me. There were a lot of things like colourways that I didn't approve. There was a lot of places where the product went to certain sites where they just - it was like they were just dog-and-ponying the idea around town."
Ye also said "it was like I was on mute or something" when he spoke to the company leaders, and said their agenda for the partnership "wasn't aligned".