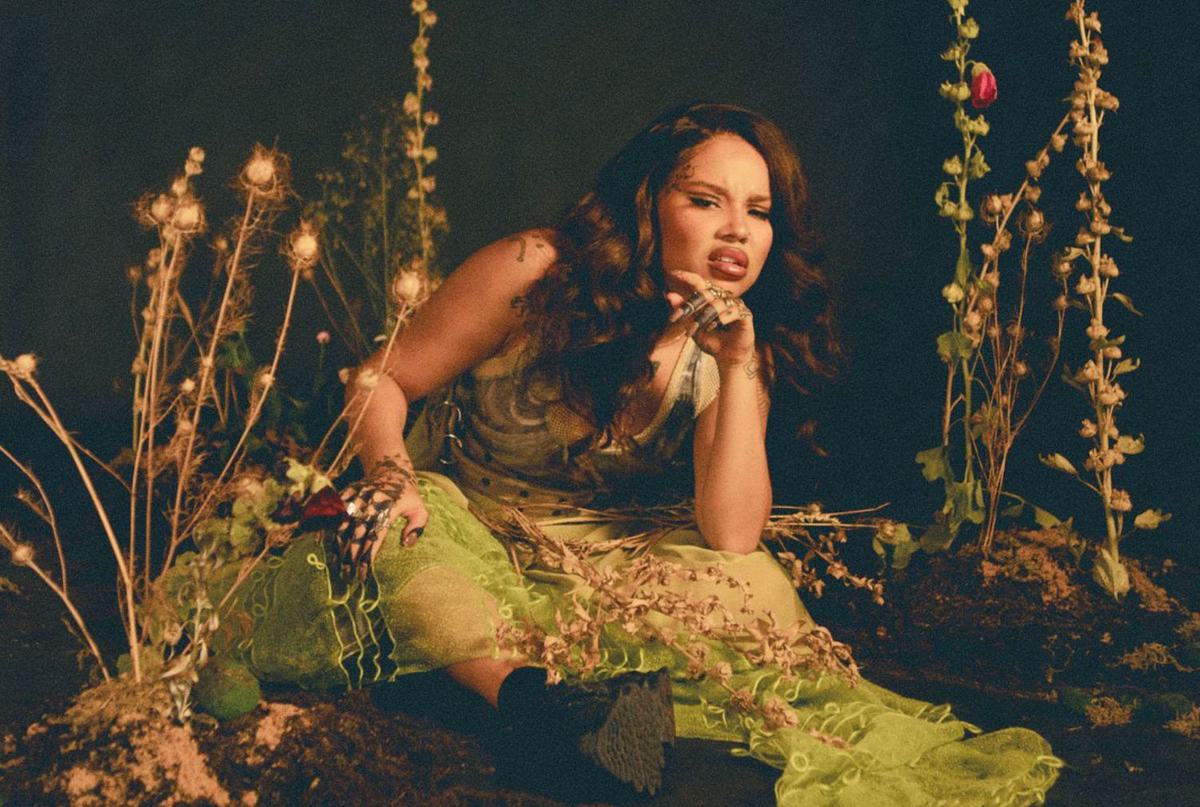 JGrrey links with Kojey Radical on new single "May"
"May" is JGrrey's first release as the lead artist since "Theirs13" arrived in January, although she did contribute to Baxter Dury's "Aylesbury Boy" single yesterday (7 March).
JGrrey says of the single, which is teamed with a Pip + Lib-directed video, "I've known Kojey for about 10 years and the timing aligned for us to work together. I knew that whatever I sent to Kojey, he would listen. I hadn't created something that I felt made sense to send him, until writing "May"."
She adds, "Forgetting the sound of someone's laugh isn't something I thought I'd lose so much sleep over...James died and had his funeral on my birthday (classic James) - he left suddenly, dramatically magically..like? I still don't really believe he's gone.. like he's giggling somewhere, laughing at us all for missing him so much. This video and this song are for him."
Her last EP Ugh arrived in November 2019.
JGrrey's new single "May" featuring Kojey Radical is out now.