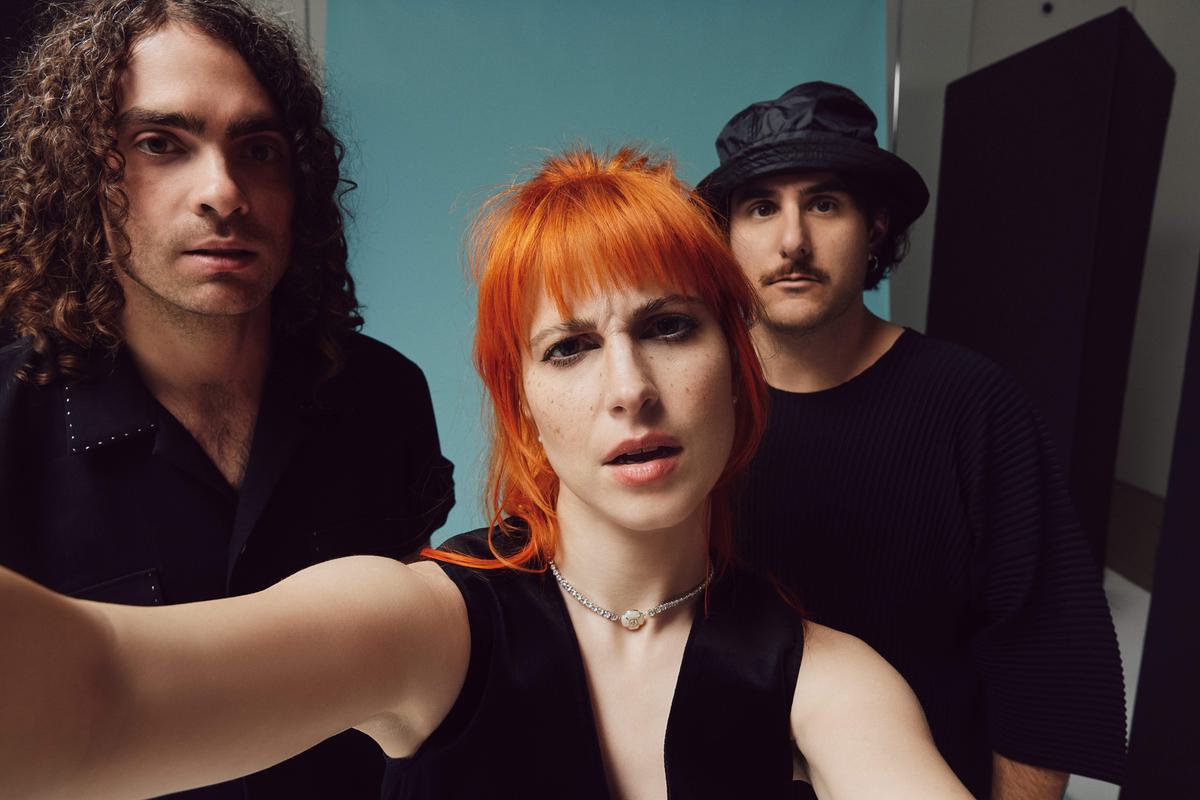 Hayley Williams reveals forthcoming B-side is an unreleased song from Paramore's After Laughter era
Earlier this week, Paramore announced the forthcoming release of a remix album, Re: This Is Why, which features tracks from their sixth studio album, This Is Why.
Last Tuesday (26 September), Paramore kicked off the week of teasers with a video that alluded to a string of forthcoming releases centred around the one year anniversary of announcing This Is Why.
Announcing the release on Monday evening (2 October) via their socials, they wrote: "We've long wanted to recognize the connection we have with some of the artists who've influenced us as a band and/or who have cited our band as an influence. Re: This Is Why is almost a remix album. Some of the songs have been remixed sort of classically, while others were reworked or rewritten. It's incredible to hear all our worlds colliding."
Alongside remixes and covers by the likes of Julien Baker, Wet Let, Foals, The Linda Lindas, Remi Wolf, Zane Lowe, Claud and more, Paramore have confirmed that the album will also contain an unreleased demo.

in a recent interview, hayley mentioned that the upcoming b-side on Re: This Is Why was an unreleased song from the After Laughter era pic.twitter.com/aeKqobKpr8

— jen (@YELYAHG00N) October 3, 2023
After the title was leaked on Genius, fans traced its origins to a snippet of lyrics that Williams shared in a 2018 article that she wrote for Paper.
"Taylor York and I were supposed to start writing for what would be our fifth album and I remember for the first time in a long time, I actually had an idea I wanted to send him. I almost cried when I found the lyrics in my phone the other day: "Sanity, why must you make a fool of me / You been a friend to me, now I think we're enemies / When I fall on my knees I hear you laughing / When I call on your name, you don't come". We never finished it, but that little verse was the first hint my subconscious gave me that I wasn't okay," she wrote.
Now, in a recent interview, Williams has confirmed that the unreleased song was indeed originally written around the time that the band were writing for their fifth studio album, 2017's After Laughter.
"There is a B-side as well, of an unreleased song that didn't quite make it onto this record and it actually didn't make it onto After Laughter either. It's been hanging around for a long time, and so we wanted to finally give it a home," she revealed.

Re: This Is Why is set for release on 6 October.