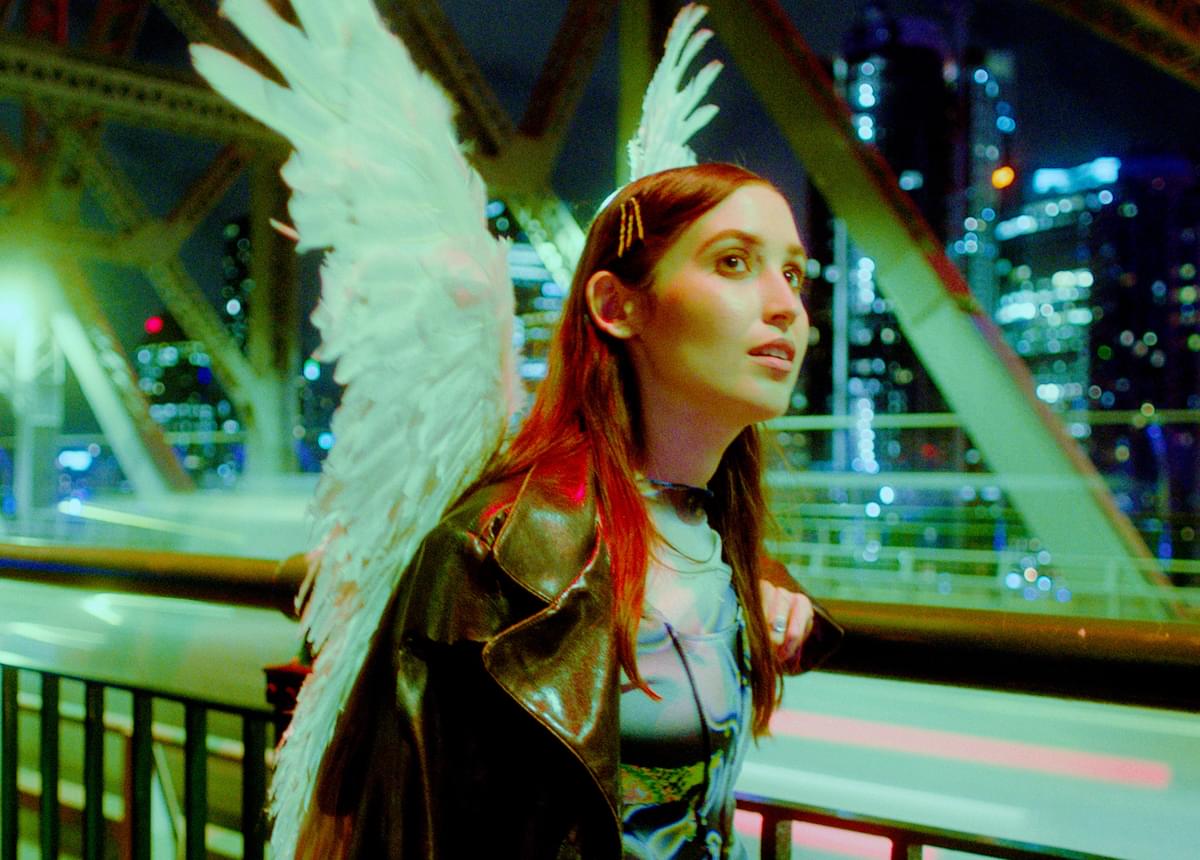 Hatchie announces deluxe version of Giving The World Away album with new Liam Benzvi collaboration "Rooftops"
Hatchie has shared news of a digital deluxe version of last year's Giving The World Away album, and has teamed up with Liam Benzvi on a new single titled "Rooftops".
"Rooftops" featuring Liam Benzvi is Hatchie's first new outing since "Nosedive" landed in November last year. Both songs will appear on the upcoming digital deluxe edition of Hatchie's Giving The World Away album.
Giving The World Away originally arrived in April last year, and the digital deluxe version will include five additional songs in total.
Hatchie says, "I wrote, recorded and mixed Giving The World Away with Joe [Agius] and Jorge [Elbrecht] in 2020, with Joe and I recording in Brisbane and Jorge mixing in Denver. We wrapped everything up in December, with plans to release in April 2022. In the meantime, the three of us were finally all able to get back in a room together in 2021, with no specific plans for the outcome. After five intense writing days in the bitter Denver winter, we ended up with about 12 new ideas, some of which we felt fit perfectly into the world of the long-finished album. It was too late to make any additions at that stage, but we felt it would be a shame for them to not be included in the release. To me, these songs round out the world this album established, with my original intention being to make a more uplifting, energetic record than my first."
Tracklist:
Lights On
This Enchanted
Twin
Take My Hand
The Rhythm
Quicksand
Thinking Of
Giving The World Away
The Key
Don't Leave Me In The Rain
Sunday Song
Til We Run Out of Air
Nosedive
Cast Aside
Rooftops (ft. Liam Benzvi)
Dream On (Country Girl)
The Rhythm (George Clanton Remix)
"Rooftops" featuring Liam Benzvi is out now. The digital deluxe version of Hatchie's Giving The World Away album will arrive on 7 April through Secretly Canadian.
Get the Best Fit take on the week in music direct to your inbox every Friday