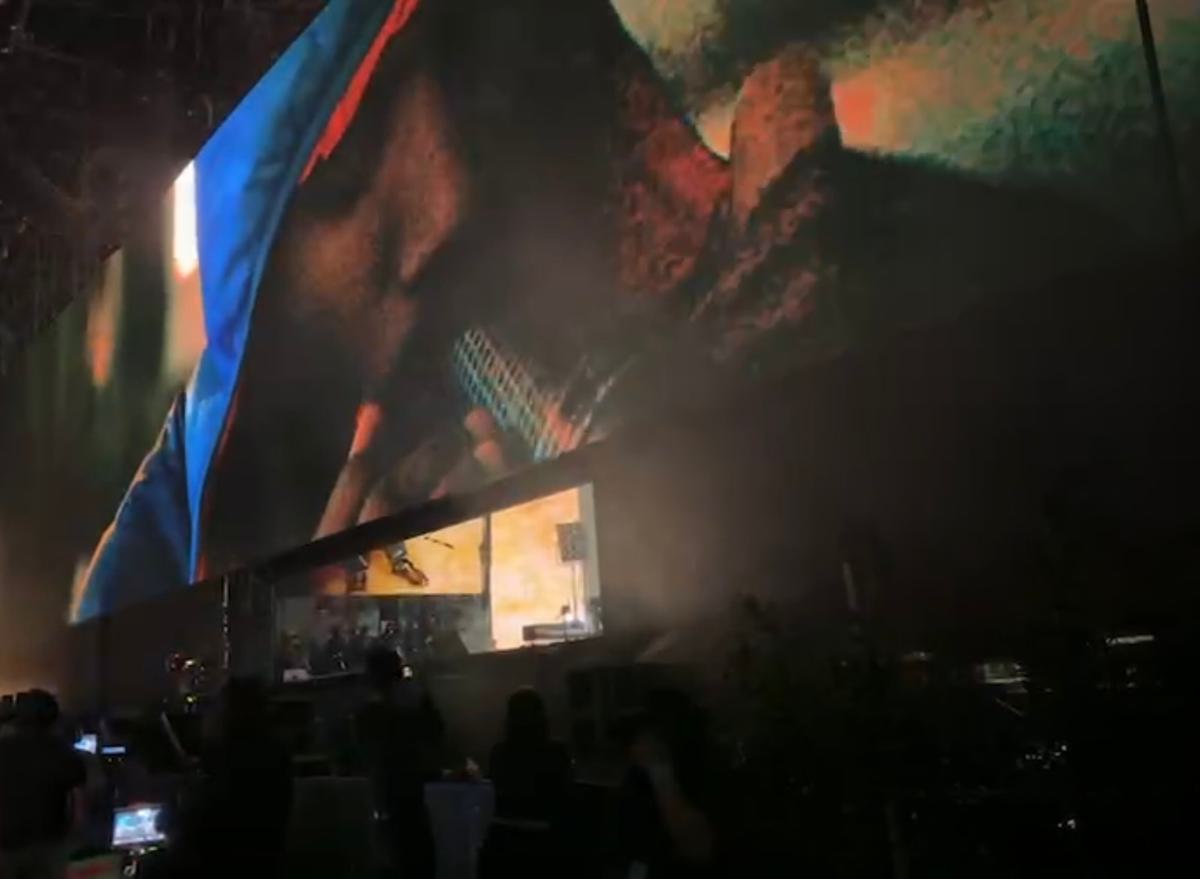 Frank Ocean hits Coachella for first show in six years, pays tribute to brother
Frank Ocean finally walked on stage at Coachella earlier this morning to play his first show in almost six years, with a set that was in part a tribute to his late brother.
After rumours of last minute cancellations – following his set being pulled from Coachella's YouTube livestream – Ocean took the stage nearly an hour late to open with "Novacane".
Flanked by a stage setup of balaclava-clad extras, the 35-year old singer was largely stationary, rarely looking at the audience for the first few songs but coming out of his shell a few songs in. There were debut live outings for "White Ferrari", "At Your Best (You Are Love)", "Florida", a shortened version of "Impietas / Deathwish (ASR)" and the freestyle "Come On World, You Can't Go!", a song which Ocean first played ona Christmas episode of blonded in December 20212. Most of Ocean's set saw him play new live versions of songs from Blonde, with only two songs from Channel ORANGE and one each from nostalgiaULTRA and Endless.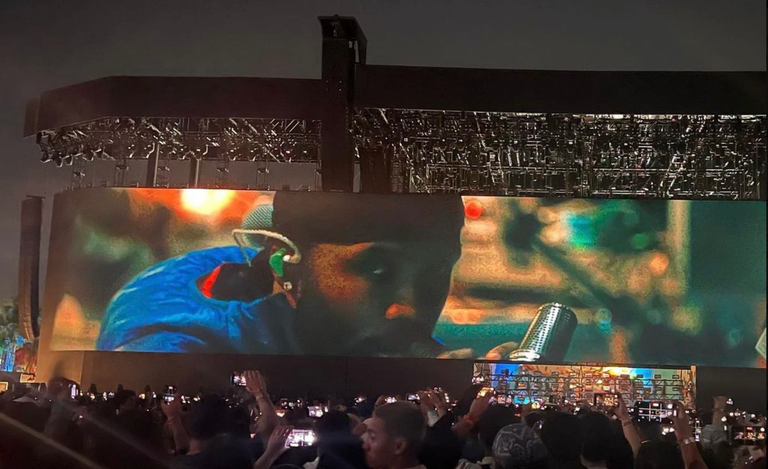 "Who's on drugs tonight? Who's high right now?" Ocean said, finally addressing the audience, before explaining why he was playing Coachella: "I'm not here because of a new album – not that there's not a new album - just not right now. These last couple of years our lives changed so much... I felt like I was dragged out here half the time, I hated the dust... but one of my fondest memories was watching Rae Sremmurd with my brother and I know he would have been so excited to have been here with us. I wanted to say thank you for the support, the ears and the love all this time."
Ocean also dedicated "Pink + White" to the memory of Ryan Breaux, his brother who died in August 2020 after a car accident in California.
"This is fucking chaotic but always fun," said Ocean, after playing a "rave mix" in the middle of the set. "Looking back I feel like in 2020 when I was just starting to throw parties in little clubs in New York and I was having such a good time... it's become such a part of my practice now. It's good that it's not always about me and I wanted to bring a little bit of that in to this."
Ocean included two covers in his set – Aretha Franklin's "Night Life", and "At Your Best (You Are Love)" by The Isley Brothers, which was later covered by Aaliyah for her 1994 debut album. Ocean's version was originally released as "You are Luhh" on his Tumblr in 2015 as a tribute to Aaliyah, one day after what would have been her 36th birthday. A slightly different version was also included on Endless and the song ended up being the closing number of his Coachella set. "Been told it's curfew," Ocean said to the audience.

Ocean was originally due to headline Coachella in 2020 – but the entire festival was cancelled due to Coronavirus. Despite launching a luxury fashion and jewellery brand a couple years ago, Coachella fans were told explicitly that no Frank Ocean merchandise was available on site. His last live show was at Flow Festival in August 2017 and he's set to appear again the second weekend of Coachella.

Setlist

Set 1
"Novacane"
"Come On World, You Can't Go!"
"Crack Rock"
"Bad Religion"
"Impietas + Deathwish (ASR)"
"White Ferrari"
"Florida"
"Pink + White"
"Solo"
"Chanel" (Sango remix)

Set 2
"Lost (Interpolated with "Born Slippy (Nuxx)" by Underworld; Jersey Club Remix)/"Slide" (Jersey Club Remix)/"Provider" (Jersey Club Remix)/"In My Room" (Jersey Club Remix)"/"Pyramids/No Church in the Wild" (JAY Z & Kanye West - mashup)
Set 3
"Godspeed"
"Wise Man"
"Night Life" (Marvin Gaye cover)
"Self Control"
"Nikes"
"Nights"
"At Your Best (You Are Love)"