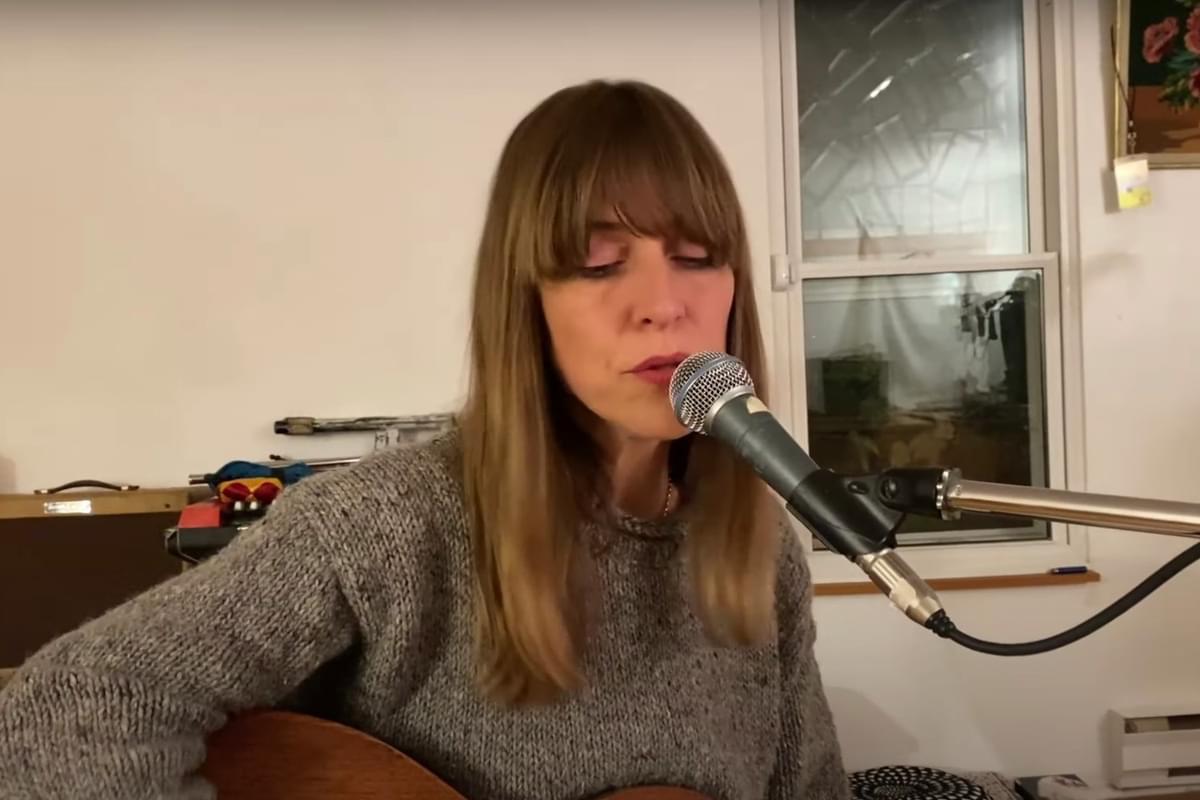 Feist pulls out of Arcade Fire tour following allegations against Win Butler
Feist has shared a statement announcing that she's leaving the Arcade Fire tour after sexual misconduct allegations were made against lead singer Win Butler last week.
Earlier this week Arcade Fire played Dublin's 3Arena, marking their first show since multiple sexual misconduct allegations were made against lead vocalist Win Butler over the weekend (via Pitchfork), which he has "vehemently" denied. Feist opened for the band, and a sign at her merch stand revealed all proceeds from sales would be donated to domestic violence organisation Women's Aid Dublin.
Following the Dublin shows, Feist has shared a lengthy statement on socials announcing that she's "claiming my responsibility and going home".
Leslie Feist wrote, "At a pub in Dublin, after rehearsing with my band, I read the same headline you did. We didn't have any time to prepare for what was coming let alone a chance to decide not to fly across the ocean into the belly of this situation. This has been incredibly difficult for me and I can only imagine how much more difficult it's been for the people who came forward. More than anything I wish healing to those involved."
"This has ignited a conversation that is bigger than me, it's bigger than my songs and it's certainly bigger than any rock and roll tour," Feist continued. "As I tried to get my bearings and figure out my responsibility in this situation, I received dozens of messages from the people around me, expressing sympathy for the dichotomy I have been pushed into. To stay on tour would symbolise I was either defending or ignoring the harm caused by Win Butler and to leave would imply I was the judge and jury."
As well as writing that she was "never here to stand for or with Arcade Fire," Feist wrote that she "can't continue", and the "best way to take care of my band and crew and my family is to distance myself from this tour, not this conversation."
Feist added, "The last two nights on stage, my songs made this decision for me. Hearing them through this lens was incongruous with what I've worked to clarify for myself through my whole career. I've always written songs to name my own subtle difficulties, aspire to my best self and claim responsibility when I need to. And I'm claiming my responsibility now and going home."
September 1, 2022
Pitchfork reports that Arcade Fire responded to Feist's decision saying they "completely understand and respect her decision."
Get the Best Fit take on the week in music direct to your inbox every Friday