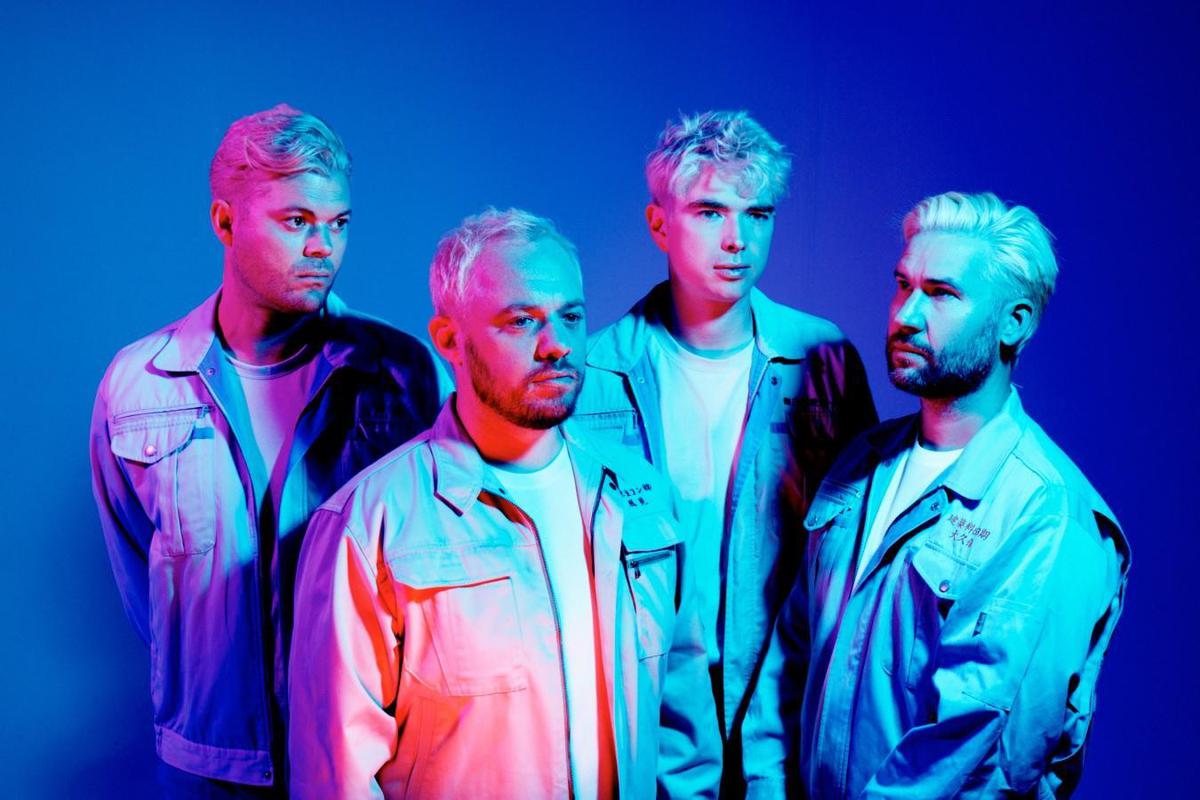 Everything Everything present new single, "The Mad Stone"
The visionary Everything Everything have made a compelling return as they launched "The Mad Stone" as the latest release from their forthcoming high concept album, Mountainhead.
As with the rest of the Mountainhead album, "The Mad Stone" was produced by Alex Robertshaw and Tom A.D. Fuller under their shared pseudonym Kaines & Tom AD.
Speaking of the latest single, "The Mad Stone", Jonathan Higgs says "This song sets out the grand narrative of the album, wherein a society is forever building an immense mountain, at the cost of living in the resulting giant hole (quarry). Alex created an orchestral accompaniment and we recorded a lot of group vocals to give it a kind municipal choral sound."

"The Mad Stone" and "Cold Reactor" provide a first insight into the Mountainhead concept. It presents an alternative society fuelled by an almost religious fervour in which those at the lowest rung of the ladder are forced to work relentlessly to keep its elite, at the mountain's peak, elevated. While it's a theory that looks to a nightmarish future, it's full of engaging metaphors for our current existence, from capitalism and environmentalism to religion and technologically detachment.