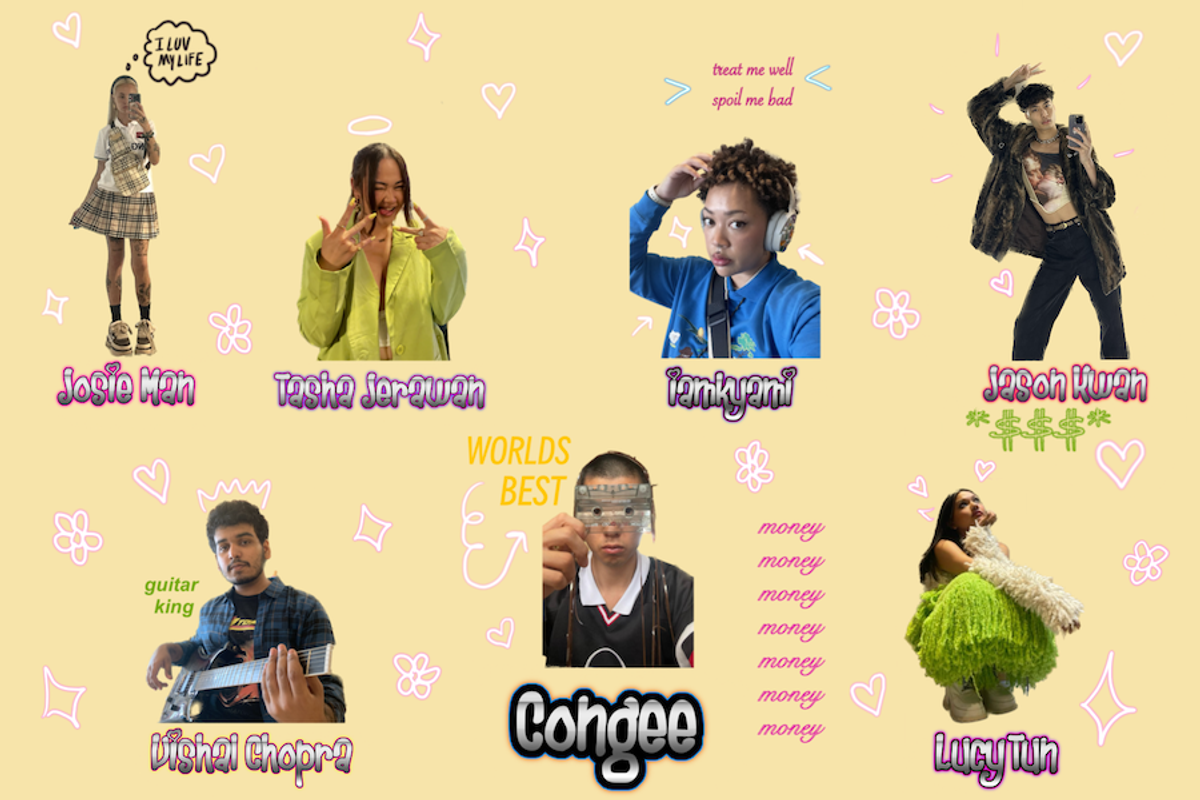 ESEA Music Writing Camp sessions share debut single, "I LUV MY LIFE" featuring Josie Man, Lucy Tun, Tascha Jerawan and more
To celebrate East and South East Asian Heritage Month, non-profit community group ESEA Music (Every Sound Every Action) launch their biggest project of the year, an exciting series of Writing Camps.
As well as fostering a strengthened sense of kinship between ESEA creators in the UK, these sessions deliberately bring together established artists with fledgling talent. Today sees the release of the first collaborative single from the project, "I LUV MY LIFE", produced by Congee alongside six other artists including iamkyami, Jason Kwan, Josie Man, Lucy Tun, Tascha Jerawan and Vishal Chopra.
The whole project was organised by artist-producer and music industry professional kityiu grace alongside British Burmese artist Lucy Tun, who together made the following statement: "Our goal is to organise writing camps encompassing diverse music professions and genres. The experience of having musicians from different genres collaborate on songs has been immensely fulfilling creatively. Facilitating these collaborative sessions with artists at different career stages created a sense of fairness and equality. By releasing music produced during these writing sessions, we hope to reinvest back into our community, supporting our growth and development."

ESEA Music founder Tiger Hagino Reid adds; "The objective of the writing camp was to bring together the many talented artists within ESEA Music to create music together. The writing camps are at the core of ESEA Music vision for the future, in which we are providing ESEA artists opportunities for collaboration, session work, producing experience and song writing skills."

ESEA Music is a non-profit community group established in 2021 by and for UK-based East & Southeast Asian music industry professionals and artists. Their 350+ members include artists such as Rina Sawayama, Yunè Pinku, Lucinda Chua, Andrew Hung (F*ck Buttons), LVRA, Matt Tong (Algiers / Bloc Party), Miso Extra, Sarah Bonito (Kero Kero Bonito) and Meyy, plus professionals spanning the industry including Spotify, Sony, Apple Music, Universal, BBC, [PIAS], Warp, 4AD, AWAL, Ninja Tune, TaP Music and more.
"I LUV MY LIFE" is out now. The ESEA Music Writing Camp was funded by The Supporting Act Foundation's inaugural Community Grant program from WeTransfer.