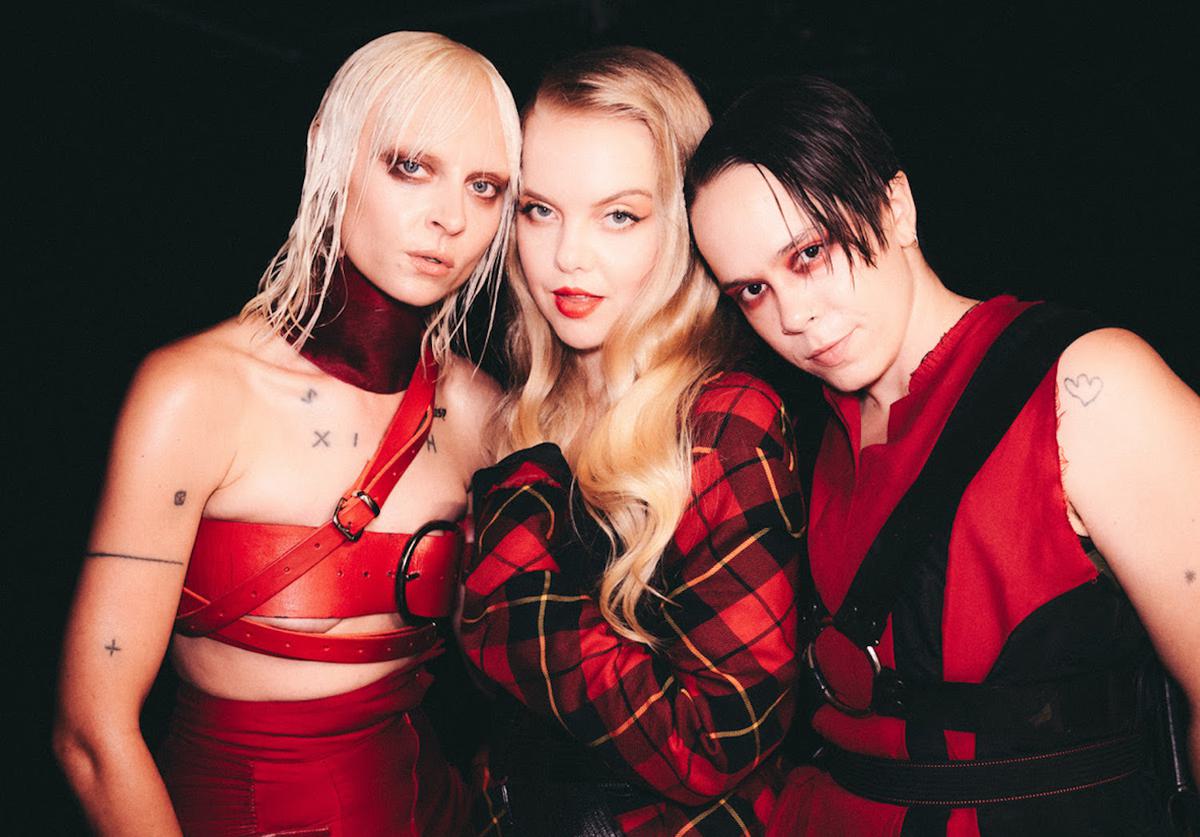 Dream Wife unveil first single of 2022 "Leech"
Dream Wife are back with "Leech", marking their first outing of 2022.
"Leech" is Dream Wife's first new release since their 2020 album So When You Gonna..., although they did remix Nova Twins' "Bullet" in April 2021, and is accompanied by a Bethany Fitter-directed video.
"It's an anthem for empathy," Dream Wife say of the single. "For solidarity. Musically tense and withheld, erupting to angry cathartic crescendos. The push and pull of the song lyrically and musically expands and contracts, stating and calling out the double standards of power. Nobody really wins in a patriarchal society. We all lose. We could all use more empathy. As our first song to be released in a while, we wanted to write something that feels like letting an animal out of a cage. It's out. And it's out for blood…"
Dream Wife's "Leech" single is out now on Lucky Number. They'll play a London show at Peckham Audio on 25 November. Tickets go on sale this Friday (11 November) at 10am GMT.