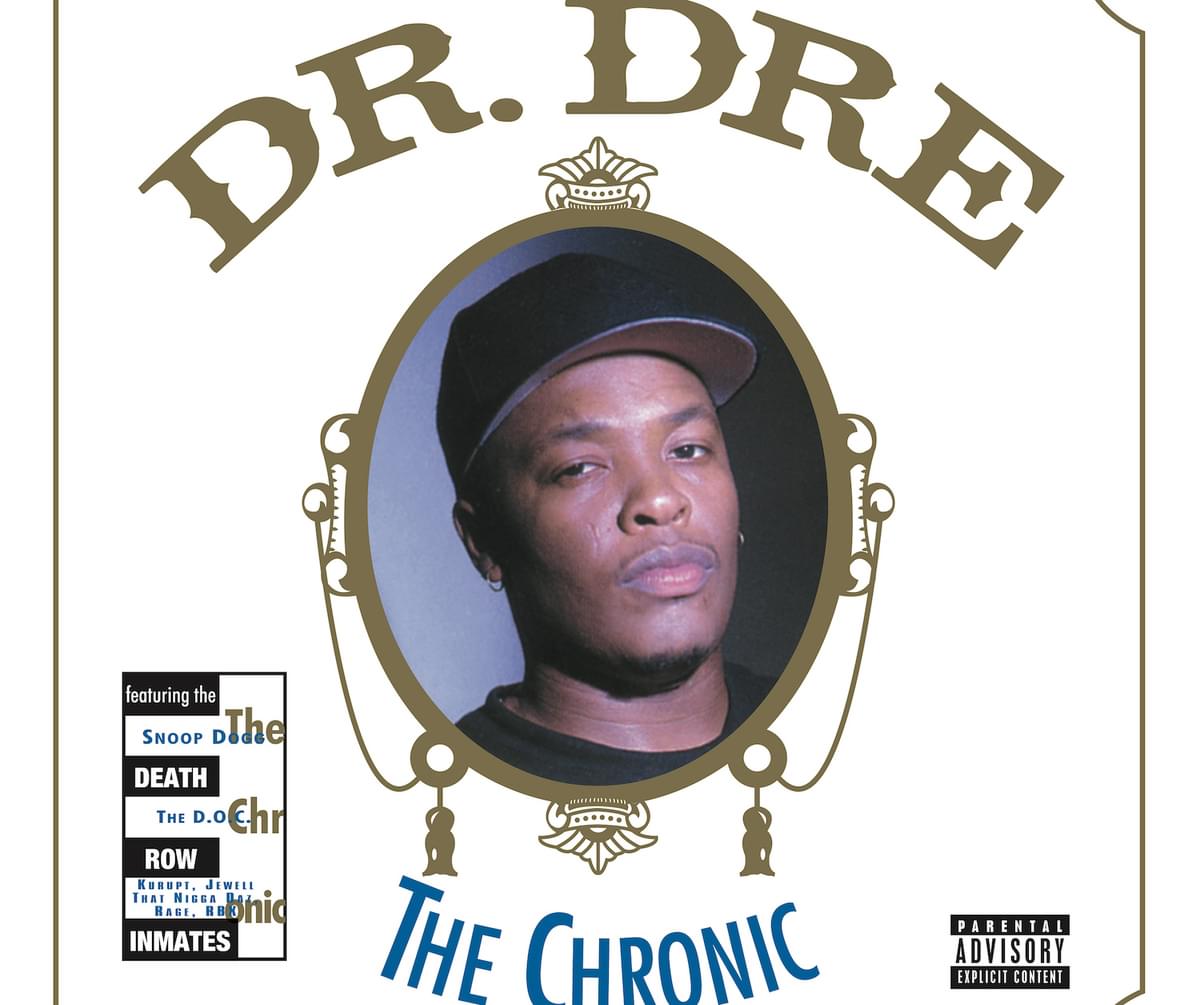 Dr. Dre's debut album The Chronic returns to streaming for 30th anniversary
Dr. Dre's 1992 debut album The Chronic is back on streaming services for its 30th anniversary via the original distributors Interscope Records, and and is being celebrated with a special merch collection.
The Chronic, featuring the legendary Dr. Dre track "Nuthin' but a 'G' Thang", originally landed as his debut album on 15 December 1992 through Interscope Records, and today (1 February) the album's original distributors have re-released the album on streaming services to mark its 30th anniversary.
Dr. Dre's debut album re-release is also teamed with a special merch collection that includes vinyl, cassette, and clothing items likes hoodies, t-shirts and jumpers.
"I am thrilled to bring The Chronic home to its original distribution partner, Interscope Records," Dr. Dre said. "Working alongside my long-time colleagues, Steve Berman and John Janick, to re-release the album and make it available to fans all over the world is a full circle moment for me."
Steve Berman, Vice Chairman of Interscope Geffen A&M, added, "Dr. Dre is without a doubt one of the most iconic and ground-breaking artists in the modern era. He has also used his platform to fuel some very impactful philanthropic efforts that will ensure his legacy is felt for generations to come. Dre's solo career all started with the The Chronic, one of the most celebrated recordings of all time. To have this album at Interscope once again where we work with Dre and his amazing team at Aftermath day in and day out is incredibly gratifying for me personally and all of us at Interscope."
Dr. Dre's The Chronic album is back on streaming services now. Visit interscope.com to view the 30th anniversary merch collection.
Get the Best Fit take on the week in music direct to your inbox every Friday