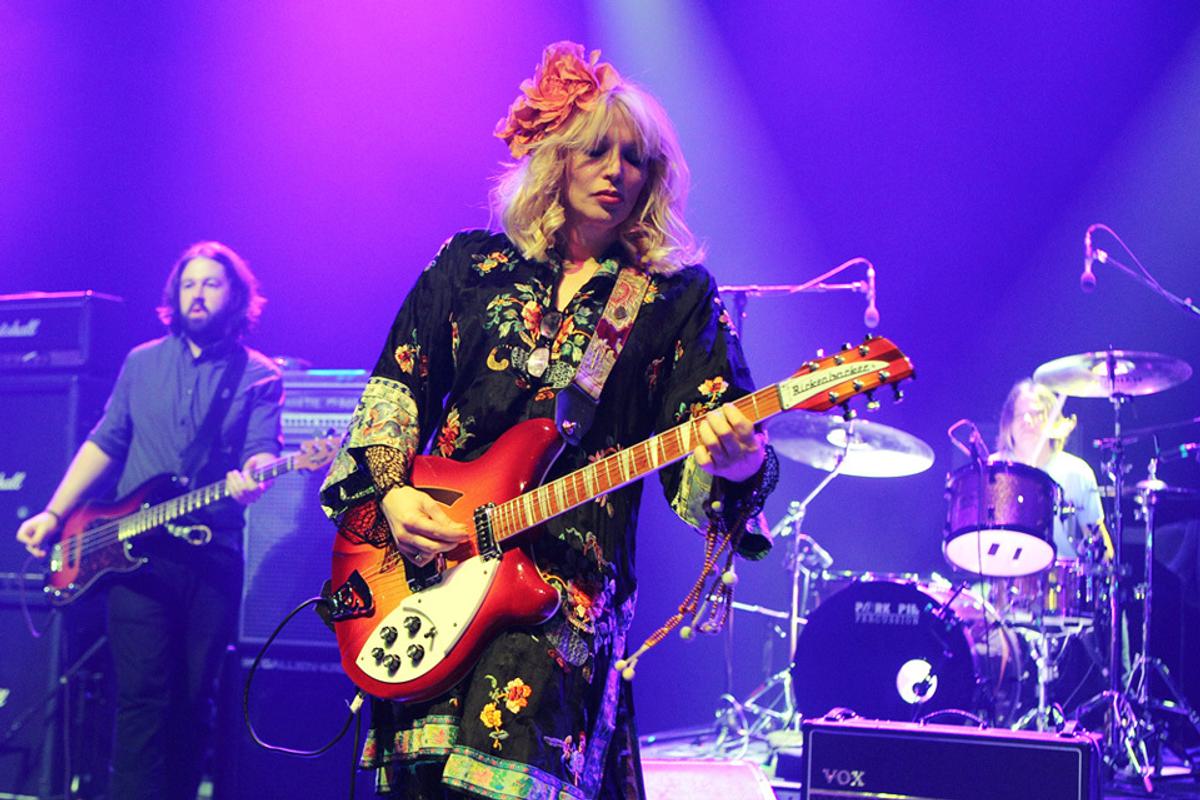 Courtney Love calls out the Rock and Roll Hall of Fame over lack of female representation
Courtney Love has criticised the Rock and Roll Hall of Fame over its lack of female representation, highlighting that only 61 of its 700+ inductees are women.
Last week Courtney Love took to social media to share her opinion on the Rock Hall's representation of women, and thanked rock critic Jessica Hopper, who worked out that only 61 of the Rock Hall's 719 inductees are female.
Hopper shared the findings on Twitter while responding to an article stating that the Rock Hall was celebrating "women who rock" for Women's History Month. Hopper wrote, "Do they tho? 719 inductees to the Rock N Roll Hall of Fame, only 61 are women. That's 8.48%. C'mon @rockhall, it's FUCKING GRIM BRO when yr doing worse than women-artists-on-country radio numbers (10%) and women headliners at major music festivals (13%)."
Love responded to Hopper's tweet with a screenshot of a text message to Dave Grohl. In the text, Love wrote, "Love it. Can you imagine that occurring today? Me neither. Have fun at rock hall Dave. Make sure and hold the seats of Tina Turner & Carole King, both who have been eligible for over 30! years each."
She wrote alongside the text to Grohl, "@jesshopp DOES THE MATH! 37 years in existence & women make up 8.48% of inductees out of 719. See txt to Grohl. @rockhall ELIGIBILITY is 25 years after 1st release @foofighters were nominated 4 secs later @NinaSimoneMusic & Carole King 30 years."
@jesshopp DOES THE MATH! 37 years in existence & women make up 8.48% of inductees out of 719. See txt to Grohl. @rockhall ELIGIBILITY is 25 years after 1st release @foofighters were nominated 4 secs later @NinaSimoneMusic & Carole King 30 years #fixtherockandrollhalloffame https://t.co/mOSHPDbKdk pic.twitter.com/1paF6QgAcr

— Courtney Love Cobain (@Courtney) March 10, 2023