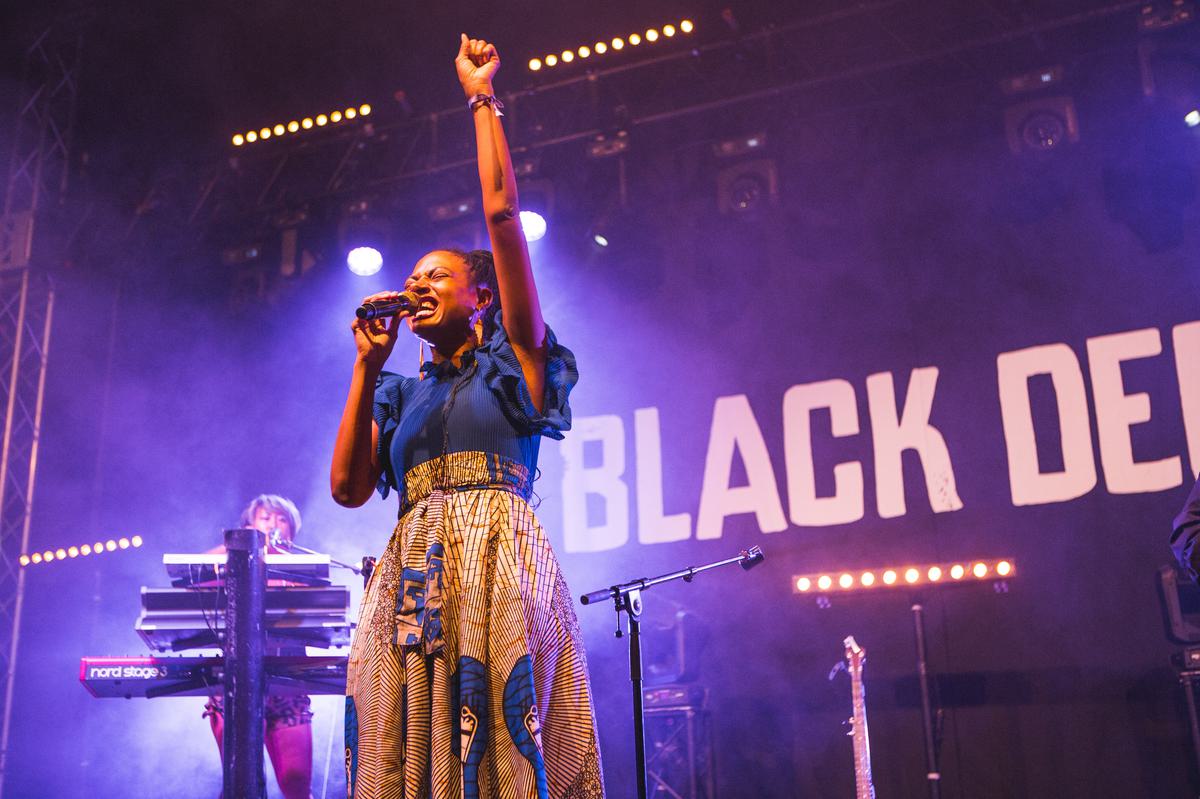 Black Deer Festival looks to the future on its second day
18 June 2023, 13:40
| Written by
Jen Long
With a line-up that supports a diverse future and celebrates those who came before, the Saturday of Black Deer lands with electricity in the air.

After a cold night, the Saturday morning at Black Deer in Kent's Eridge Park was already roasting under a thick, cloudy sky. While the day's headliners included the likes of Bonnie Raitt and The Pretenders on the main stage, the festival's second stage The Ridge offered an alternative and a promise for the future.

With a line-up fronted entirely by Black women, the stage opened with a songwriting session featuring Simeon Hammond Dallas, Angeline Morrison, Kyshona, Amythyst Kiah (below) and white Canadian singer-songwriter Tami Neilson (below). They began by paying homage to the land and spaces they call home, before moving onto songs that addressed gender disparity in the industry and in greater society.

Neilson spoke about how difficult it is to break through as a woman in country music, where radio will only play around 10% female artists and can still enforce rules such as no two female-fronted songs should be played back to back. "Build your own table when you don't get a seat at the table," she told the crowd to applause.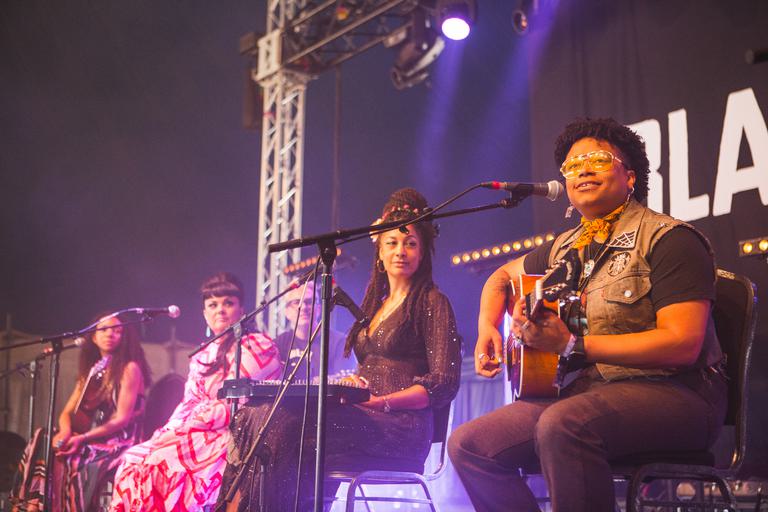 Black Deer Festival is booked and run by women, and this year's line-up balances 65% female. A refreshing change from traditional trends, that influence could be felt throughout the day.

Bonnie Raitt provided one of the day's biggest draws, playing songs from her expansive back-catalogue and covering INXS' "Need You Tonight" and Talking Heads' "Burning Down The House". Fresh from winning Song of the Year at this year's Grammys, her performance was a confident testament to her legacy. Against the celebrations of Americana, she gave a nod to the realities of life in the US. "In between mass shootings we're having some elections," she said.

Closing The Ridge, rising star Allison Russell (pictured above) delivered a captivating and uplifting set full of positive, queer affirmations and nods to her activism. Talking about anti-LGBTQ+ laws in Tennessee and referencing Woody Gurthrie, she said, "All the fascists are bound to lose, every single time."

Over on the main stage, The Pretenders closed out the Saturday as an electrical storm grew with a sky covered in flashes of lightning.
Black Deer Festival continues today with headliners Steve Earle, Richard Hawley and Bear's Den.