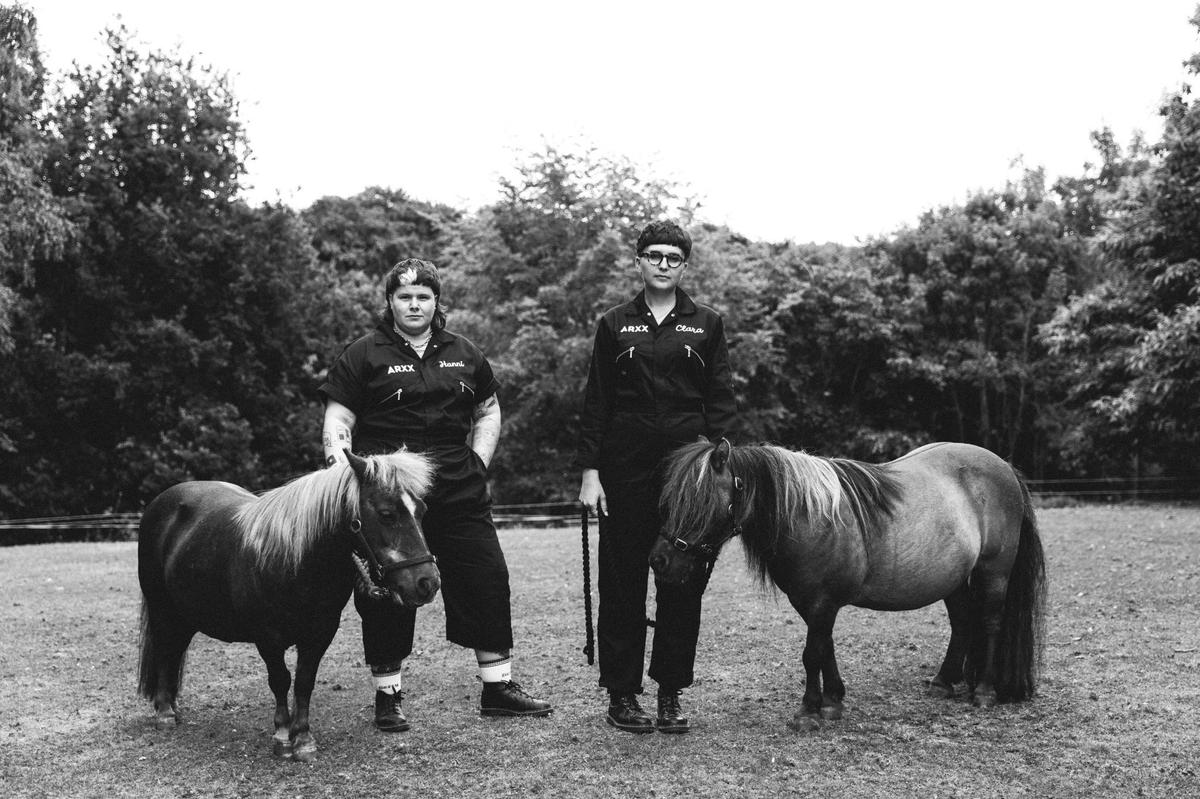 ARXX and friends share "Baby Uh Huh" in collaboration with trans collective charity We Exist
Brighton queer power-pop duo ARXX have shared a special reinvention of "Baby Uh Huh" – a track taken from their 2023 debut album, Ride Or Die.
The single is in collaboration with the charity We Exist, whose work is invaluable in supporting trans and queer communities. On the track, ARXX are joined by some extremely talented and wonderful friends and queer allies Ailbhe Reddy, Cherym, Phoebe Green, Beth White, Merpire, Belot, SOFT LAD, crysometimes, CLT DRP and Ida Just.
ARXX share the inspiration behind the important collaboration, "We were looking at the world around us, at all the attacks on Queer lives and in particular Trans lives and we wanted to do something to show our support with our Queer community. "Baby Uh Huh" is about finding the right people to surround yourself with to make you a better version of yourself, which is a very Queer experience. We chose a bunch of our friends who are Queer artists to sing on this record and celebrate Queerness whilst raising money for a really important Trans healthcare charity. A donation and half of the proceeds from this record will go to We Exist and further donations can be made on our Bandcamp."

This is their second release in support of LGBTQIA+ charities, the first being through their 2022 single. "Couldn't Help Myself", in which the song's proceeds went to Gendered Intelligence, a charity dedicated to increasing understanding of gender diversity and improving trans people's quality of life.
We Exist is a Trans Collective and mutual aid group organised by a team of artists and activists in London. The principle of mutual aid is at the core of what they do: that we are all responsible for caring for one another and changing our collective conditions, through solidarity not charity. Established in 2020 during COVID 19, they redistribute funds to provide financial support for the healthcare and wellbeing of trans, intersex and non-binary people in our local community during the ongoing trans healthcare crisis in the UK. They also take up space to bring our community together through pop-up spaces, residencies, exhibitions, workshops and their now annual celebration of trans* art and expression; Trans* Day of Joy.