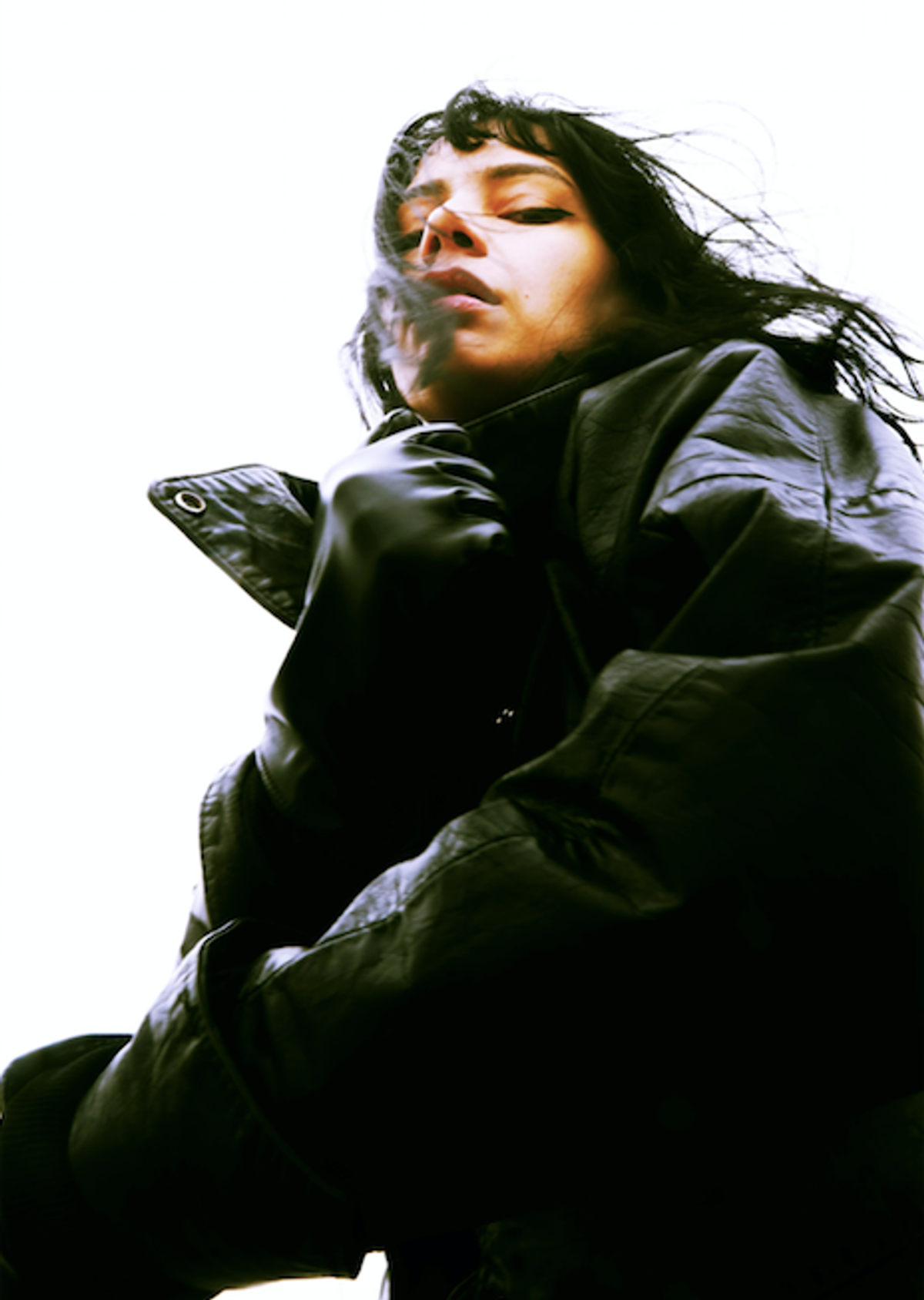 Angélica Garcia signs to Partisan Records and shares twin singles, "Y Grito" and "El Que"
NYC-based pop auteur Angélica Garcia's signing to Partisan Records is announced today with the premiere of two entwined tracks, "Y Grito" and "El Que", and mark her first songs sung entirely in Spanish.
"Y Grito" and "El Que" arrive as a double video, directed by *UNCANNY (BROCKHAMPTON, Danger Mouse, Black Thought) and were filmed in London. Produced by Chicano Batman's Carlos Arévalo, the songs mark Garcia's first sung entirely in Spanish, her native language, the one in which she learned to sing rancheras with her family as a child.
The twin tracks offer battle-hardened mirror images of the same difficult and at times terrifying work of healing, with Angélica summoning reinforcements from another realm with the intensity of an exorcism. In fact, Garcia's vocal performance took such an emotional and spiritual toll that she couldn't sing for two days after recording. These themes are reflected in the visuals for the singles, too, wherein "Y Grito" represents a battle of the physical while "El Que" represents a battle of the mind. Both singles are connected in spirit.
Garcia originally released "Y Grito'' in late 2022 – a gritty, defiant reintroduction that launches fuzzed-out Latin rhythms head-on into fluorescent-colored garage punk. Translating in English to "And I Scream," she describes the song as being "about the adrenaline of karmic pursuit. It's about how decisions we make in the present moment can be a harsh reflection of who we are." "Y Grito" was featured in Apple's 2022 Keynote earlier this year and in an Apple TV commercial. "El Que'' on the other hand immerses its listener into a quaking rhythmic lurch of grief processing with visceral intensity.
"If you're going to heal yourself and change, then you have to go through your opponent— which is often a shadow side of yourself," she says.
She continues, "Grito' is a verb, so I wanted "Y Grito" to feel like action. That's why there's such a presence of drums and voices belting. "El Que" is also a specific inner monologue that I have navigated most of my life. Keeping myself and my body safe as a woman is such a careful dance that I often play out in my head, like a lion tamer facing a lion. The vocals were done in one take, and the performance required so much of my energy I couldn't sing for two days afterwards. The chorus gets its power from all the backing voices coming in to support me from another realm, and it's where I name the danger. When you're exorcizing a demon, you have to call it by its name."
"Y Grito" and "El Que" are out now via Partisan Records.