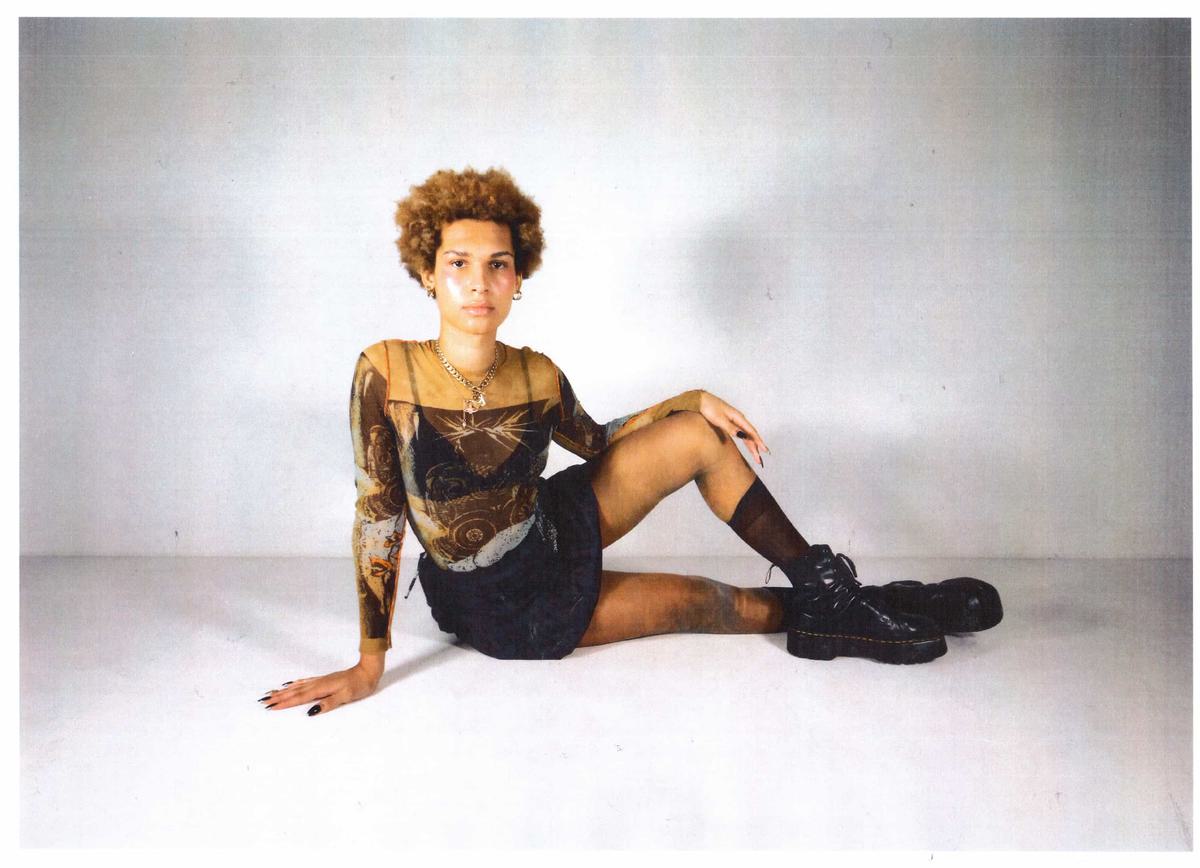 TAAHLIAH's debut "Brave" sits within the spiritual pantheon of empty-dancehall bangers
Pixelated waterfalls rain down in Glaswegian DJ-turned-producer TAAHLIAH's stunning debut single "Brave".
Amidst growing recognition for her raucous sets in Scotland and Germany, TAAHLIAH makes no bones about the fact she wanted to migrate from the DJ booth to the recording studio, admitting "I just started to get bored of playing other people's music. I'm not really interested in that anymore."
The young Scot had every reason to back herself. In November last year, TAAHLIAH became the first black trans artist to be nominated at the Scottish Alternative Music Awards, as well as the first ever artist to be nominated and win in two categories in the same year.
Riding a wave of momentum, TAAHLIAH has now unleashed her first piece of original music, "Brave", through London tastemaker label Untitled (recs) (Jerskin Fendrix, Famous, Deathcrash).
Draped in a vaporous twilight mist, "Brave" is intrepid in its swirling tempo shifts that hop and jump along the deep instrumental, which is anchored to a thick bass. Above the surface-line, the track is showered with synths that fall like pixelated waterfalls and nourish the beat's urgency until it blossoms like a metallic orchid.
Collaborator Sophie Thornton provides vocals that soar through the song, reminiscent of Vroom Vroom cut "Paradise", where Hannah Diamond's higher register complements Charli XCX's squeaky auto-tuned dialect. "Paradise" was also, of course, master-minded by the late, great SOPHIE, a pivotal artist that TAAHLIAH says was an inspiration to "be fearless in your vision."
"Brave" sits within the spiritual pantheon of empty-dancehall bangers released during lockdown. As a result, the song's heart and endeavour, that draws upon TAAHLIAH's experiences coming to terms with being trans, is tinged with an allusive sadness that it can only be enjoyed with close company, instead of unifying strangers in the wide, euphoric ocean of clubs and festivals. "I think I'm so used to no clubs I've went beyond the point of missing them," she says.
However, TAALHIAH is unperturbed, rationalising that "regardless of the time we're living in - I want to be able to show people what I can do." It's a maturity that's palpable in "Brave", an inclusive sound and vision that TAAHLIAH hopes "encapsulates that anything is possible" and can "speak to as many people as possible, whilst still providing a localised safe haven for queer/trans/black listeners."
It's an oven-ready post-COVID club-filler that will help fuel partying and clubbing that TAAHLIAH believes "is going to be something we have never experienced before". We can't wait.