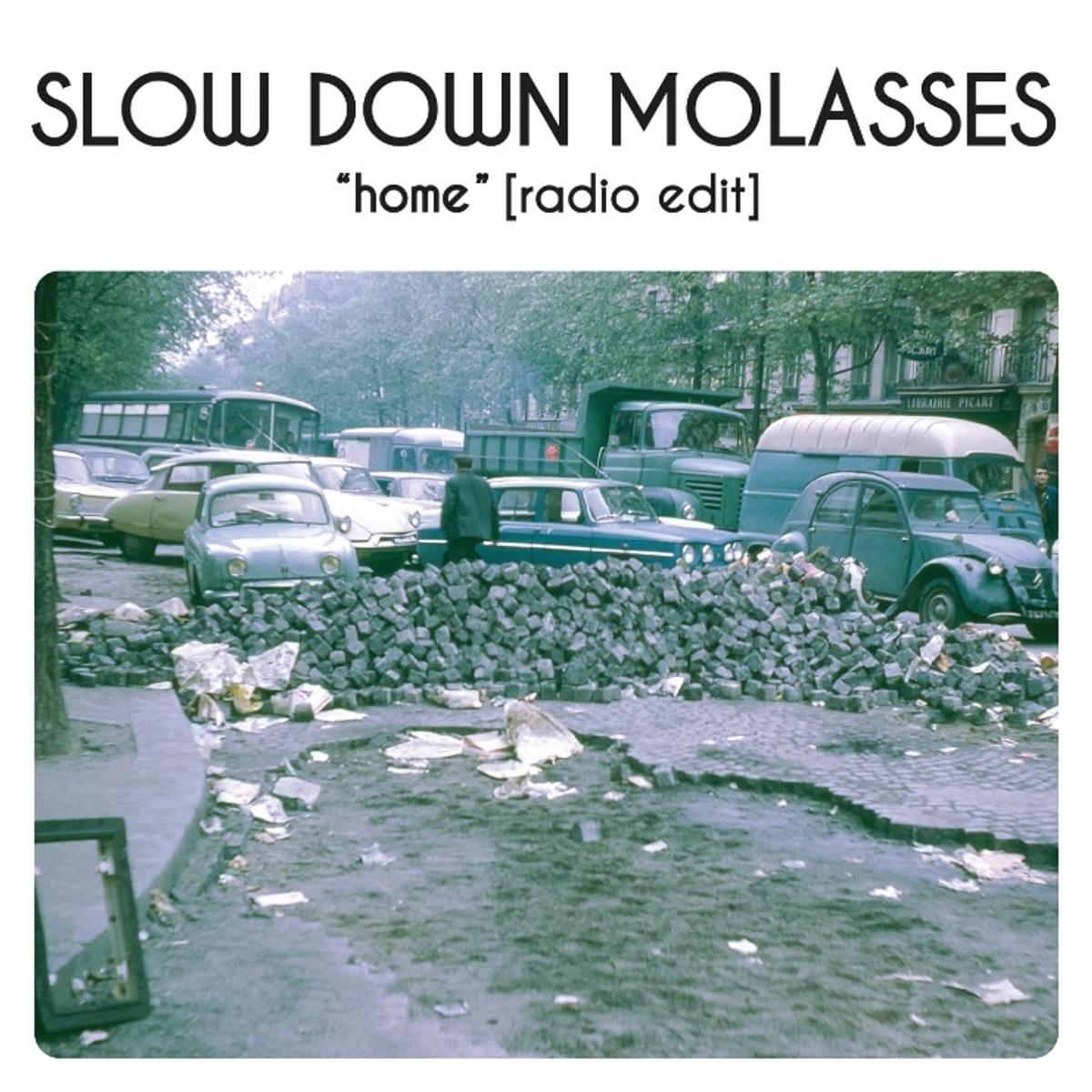 Canadian shoegaze collective Slow Down Molasses explore the tensions of "Home"
Slow Down Molasses is a five-piece band hailing from Saskatoon, Saskatchewan. Inspired by a series of photographs taken by lead singer Tyson McShane's father during the Parisian anti-capitalist protests of May 1968, the Canadian shoegazers explore the tensions of "Home" with their incandescent new single.
Dream-pop textures drape "Home" with gradually overlapped vocals that push back with determination against a wall of reverb. Assertive drums pound away as the song spirals toward dizzying heights. This spirit of resistance breathes sonic and emotional weight into the song. It springs forth as an immediately memorable and timeless piece.
Lead singer Tyson McShane said: "The songs on this record talk a lot about place and impermanence. A lot of it is pretty bleak, but there are flashes of hope and optimism like 'Home' – it's an attempt to process the confrontation and turmoil. It is probably the closest we've ever come to writing a genuine pop song. Of course, it takes some inspiration from the Talking Heads. It bounces between expectation and reality, finally accepting that even though things may change around us, life goes on."
"Home" is taken from the band's forthcoming Burnt Black Cars LP. Mixed by producer Jace Lasek of the The Besnard Lakes, the LP is released on 11 May via Caroline International and on 12 May via Culvert Music in Canada. Tour dates below.
An upcoming tour will support the album's release:
May
6 - Parts & Labour, Toronto, ON (tickets)
7 - Mugshots, Ottawa, ON (tickets)
8 - O Patro Vys, Montreal, QC (tickets)
9 - The Cavern Bar, Toronto, ON (tickets)
22 - The German Club, Regina, SK (tickets)
23 - Palomino Smokehouse & Social Club, Calgary, AB (tickets)
29 - Amigo's Cantina, Saskatoon, SK (tickets)
30 - Wunderbar, Edmonton, AB (tickets)
June
24 - Gateway Festival, Bengough, SK (tickets)
Subscribe for news and competitions