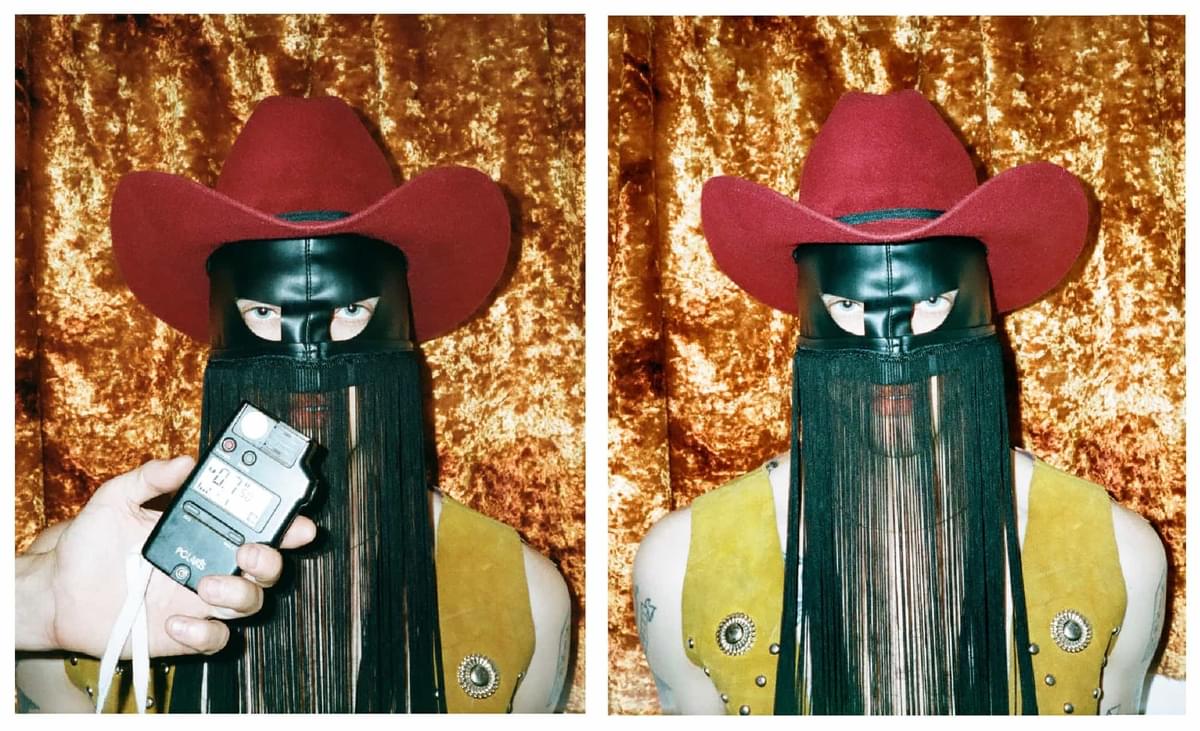 Masked country crooner Orville Peck releases yearning Western ballad "Dead of Night"
Combining the lovelorn croons of a desert highway with ambient shoegaze rhythms, Sub Pop signee Orville Peck makes music to fall in and out of love to, and "Dead of Night" is no exception.
"Dead of Night" is stoic and understated, with hazy lap steel guitars transporting you directly to the heart of the Nevada desert. Peck's self-branded "homoerotic cowboy pop" captures a dusty trail of memories, his expansive vocal range recalling the adventures of two young hustlers and their whirlwind romance. The chimes of rattlesnakes glide over the surface of the track's sombre instrumental, warning the listener of the impending heartbreak.
The accompanying video follows Orville and his posse of companions as the jagged terrain entwines with the dusky wood-panelled backrooms of Nevada's legendary Chicken Ranch brothel. Featuring many of the women who work at the brothel, the artist paints a picture of authenticity as he combines hypnotic harmonies with classic elements of American country music.
Observing from behind his fringed leather mask, the faceless crooner eventually turns the mirror onto his audience, casting a scene that is equally tender as it is devastating. But on reflection, there's nothing but isolation in its wake.
"Dead of Night" is out now via Sub Pop, and his debut album
Pony
is released 22 March but
available for pre-order now
. Catch him live in London on 28 February at The Islington, 1 March at Servant Jazz Quarters and 2 March at The Shacklewell Arms. Find
Orville Peck on Facebook
.
Subscribe for news and competitions