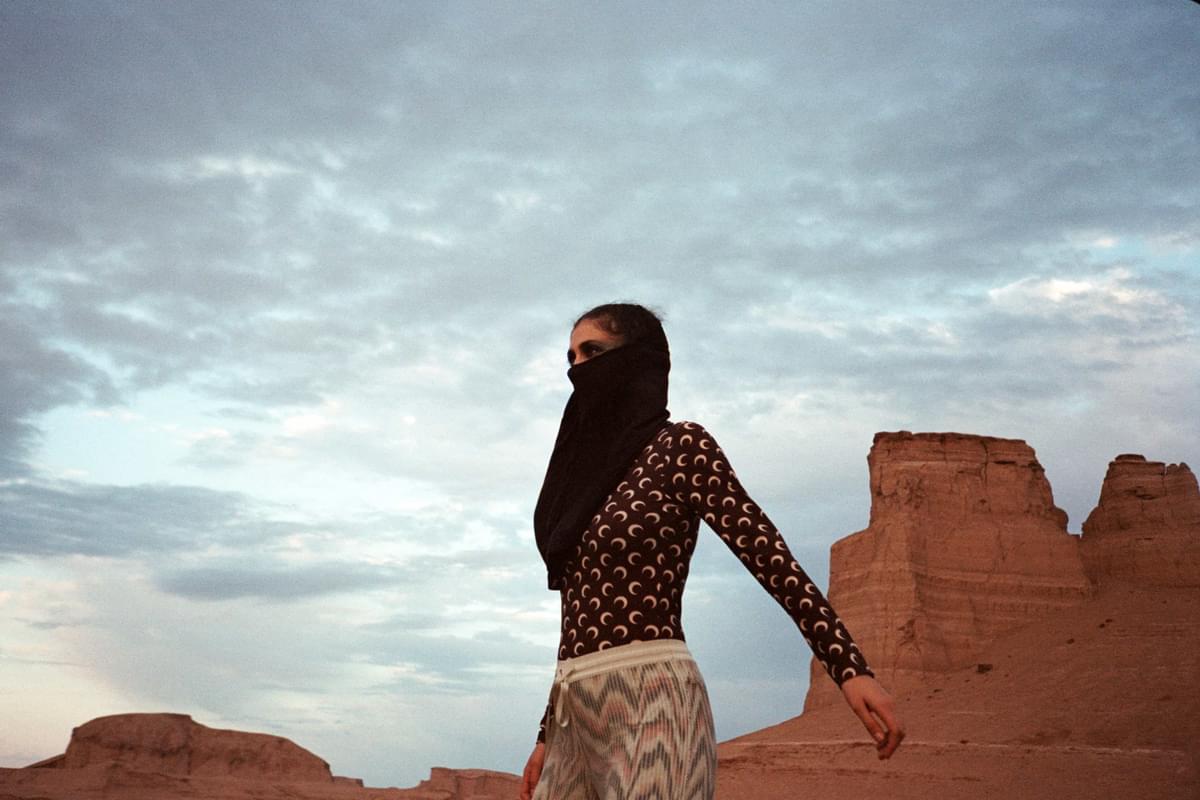 Mentrix is elevated by her rich Iranian heritage on "Nature"
Taking inspiration from traditional Persian poetry and heady trance-like pop music, Mentrix's terse incantations are wrung like a damp towel for every iota of their potency on her new track "Nature".
A polyrhythmic throb roves across the incredible landscape of Kavir-e-Lut in eastern Iran. Dancing for the body is like rain is for the desert: it might survive without it but it longs for it always; it is nature, and Mentrix is longing to find her own nature.
Sufi-inspired singer and composer Samar Rad's apposite drawl leads a five-woman dance under her Mentrix moniker on the striking visuals for new single "Nature". It's the second single from her forthcoming debut album My Enemy, My Love, released via her female-led record label House of Strength.
The track's opening and closing couplet is loaded with allusions to the Iran-Iraq war she fled from aged 14, as well as the resulting questions of identity as she had to re-learn her mother tongue. "We all have a nature that hunts us / We all have a nature that harms us, if we let it," she sings, atop an urgent drumbeat played out on the daf, an iconic percussive instrument commonly played in Sufi temples. It's a propulsive, discordant heartbeat for a track longing to find stability.
"In Sufism the daf is a calling for the soul to awaken," explains Rad. "It makes that big sound because it's empty, and its emptiness means two things: on the lower level someone who is empty and has nothing to offer makes a lot of noise. On a higher level, when you are truly empty of the world the entire universe can resonate within you. It's the dark side and the bright side of the moon in one instrument."
Its cinematic companion-piece, directed by Gilles Esteve, is shot to recalibrate Western perceptions of Iranian culture. "It is very important for me to associate my music with the landscape of Iran," says Mentrix. "I am forever attached to my birth place, and my identity and aspirations are very rooted in Iranian culture. Since the West so often portrays Iran in a questionable way, I feel obliged to share its diverse and positive faces to the world."
Subscribe for news and competitions