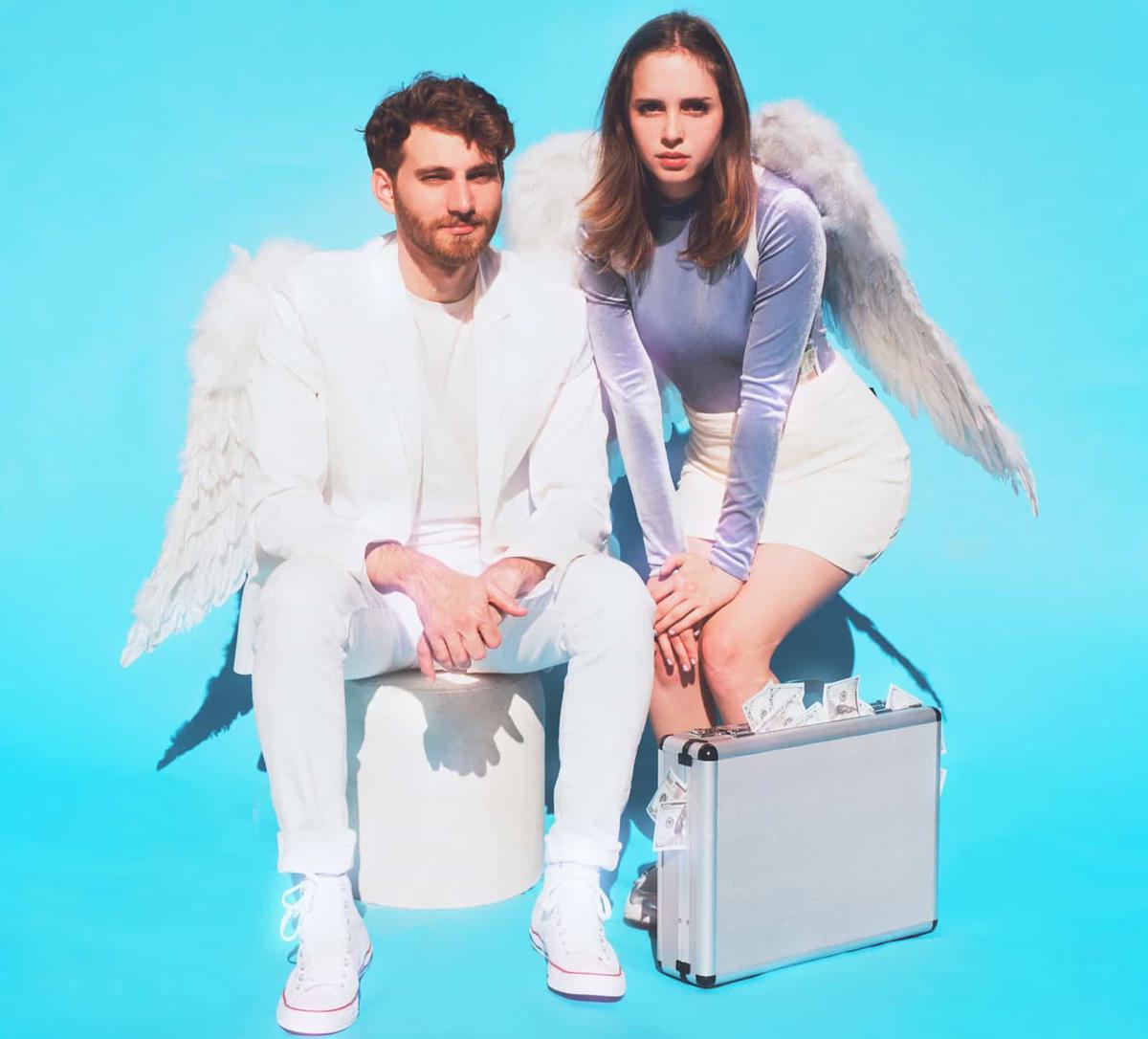 Synth-pop duo Magdalena Bay release the glossy anti-bourgeois pop jam "Money Lover"
Wealth is mocked rather than idealised on Magdalena Bay's latest single "Money Lover", tackling toxic levels of luxury through a kaleidoscopic combination of 80s and 90s cultural stylings.
Drawing inspiration from retro soundtracks and upbeat, contemporary production, Mica and Matthew began writing together in high school before forming the pop pairing in 2016. The LA duo ooze charisma and youthful vibrancy, unafraid to confront society's flaws and fall-backs through their artistic medium. Mica's vocals are seductively sweet, encased in sugary synth beats.
"We wanted to write an anthem for people who aren't into lavish displays of wealth," they explain. "There are so many songs that glorify being mega rich and we (unfortunately) don't relate to that. So we made this fun anti-money disco jam. Narratively, it tells the story of a guy who tries to win Mica over with his his daddy's yacht and luxury vacation pics - but she'd never trade in her Birkenstocks for Balenciaga."
The accompanying visuals mock the suitor's glorification of wealth - both adorned with plumes of feathers and dancing before a 90s revival green screen of glittering night skies. Dollar bills cascade from the sky as Mica tauntingly fans herself with the flimsy notes – her assertive gaze challenging this ludicrous display of affluence.
And they really don't care about your daddy's yacht.
"Money Lover" is out tomorrow. Find Magdalena Bay on Facebook.