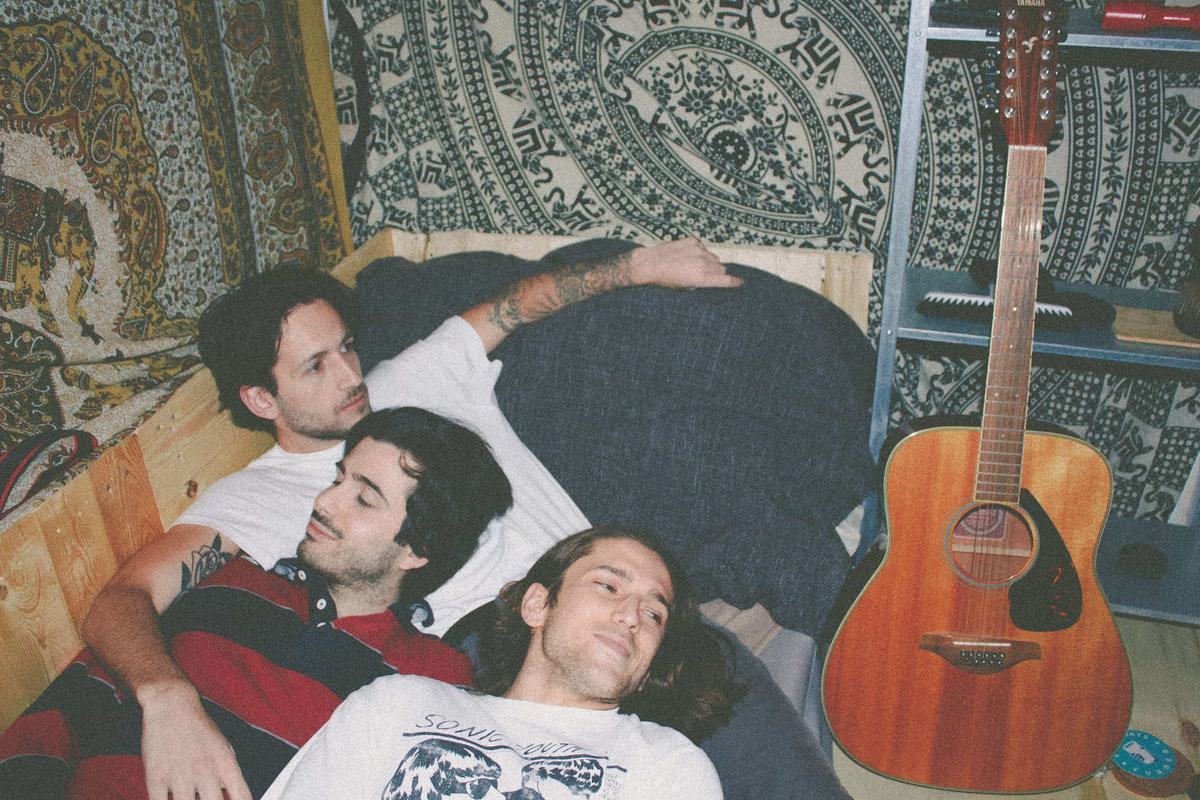 Far Caspian's "A Dream Of You" is a summery synth-pop shoegaze jewel
Combining classic 80s influences with indie rock stylings, Leeds trio Far Caspian's latest release "A Dream Of You" is dappled in swathes of soft shoegaze melodies.
The tranquil dream-pop and misty choral samples create a palette of introspective elegance, and teamed with gentle guitar melodies and resonant drum patterns, Far Caspian's new track is a dazzling showcase of the trio's astute musical progression.
Dreamy rhythms weave with Joel Johnston's evocative vocals to create a tapestry of wistful sonic melodies. The harmonic progression is intimate and delicately crafted, with the hazy bed of synths touching on the fragile charm of Beach House's early records.
"'A Dream Of You' was the first song I wrote for this EP. It's mainly about feeling abandoned - whether that's from a relationship or from friends or family and already knowing that feeling from previous experiences," Johnston explains.
"The inspiration for the lyrics came from a place where I was thinking about my experiences as a kid. I'm the youngest of five boys and I was always seeking validation and wanted to be a part of the fun. The more I have conversations with people the more I realise everyone carries something from their childhood with them, and at our age it's about figuring out whether it's a good or bad thing".