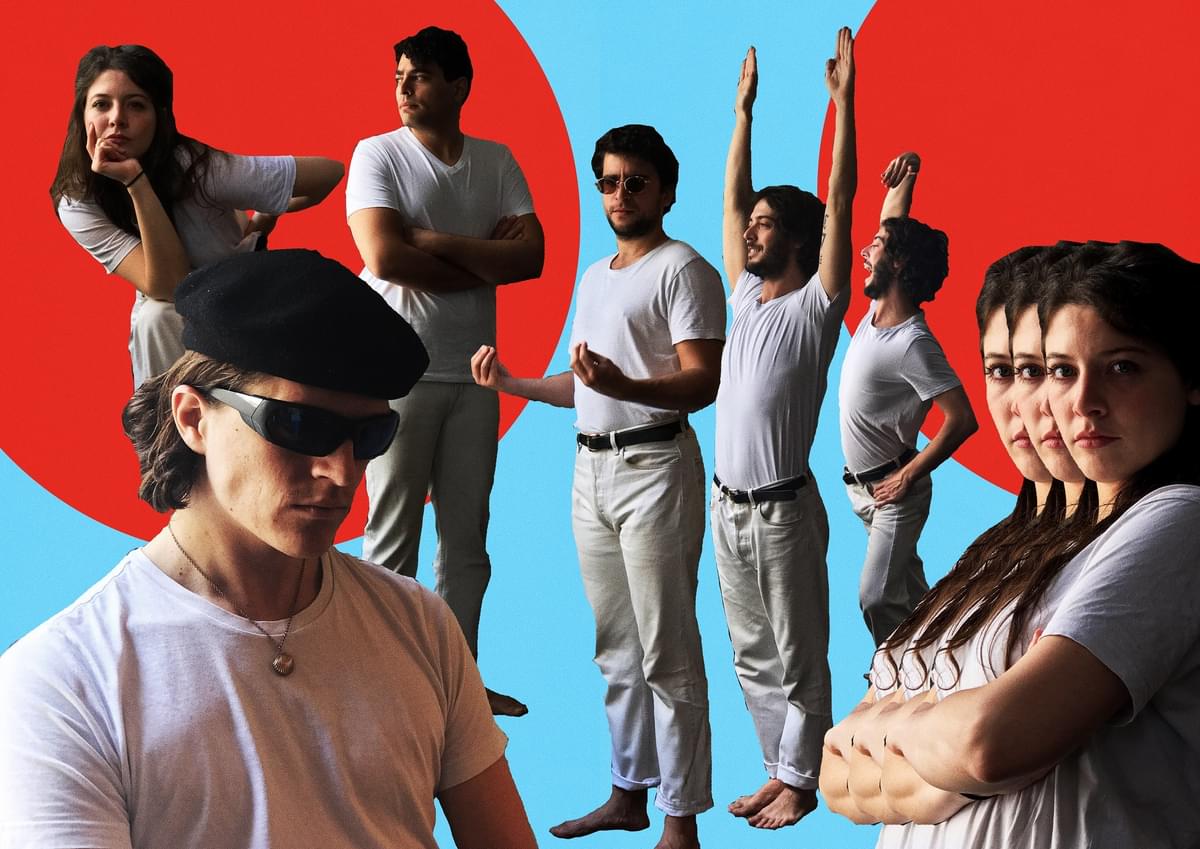 Cristobal and The Sea return with fidgety cosmic-pop jam "Goat Flokk"
Cristobal and The Sea are back with "Goat Flokk", the first single from upcoming record Exitoca.
"Goat Flokk" sees the troupe merging various musical ideas and styles - from "Brazilian Tropicalia" to "Syrian pop" - into one heady mesh of movement. It demands a physical reaction.
The London-based cosmopolitan collective, with members hailing from Portugal, Spain, France, Egypt, and the USA, recorded the LP in a "self-made studio" just outside of Paris with Yehan Jehan on production duties. Exitoca is an album steeped in the world of today, looking at Brexit, politics, nationality, polygamy, escapist fantasies, and more.
New band member Elliott Arndt directs the visuals for the endlessly kinetic "Goat Flokk", which sees a range of fantastical figures celebrating life in unusual locations.
"I wanted to create a sort of psychedelic and cinematic enigma by suggesting links betweens the characters and their actions yet never really giving anyone the satisfaction of knowing what the hell is going on," Arndt explains. "The song really just called for something surreal, fast-paced, and random and that's just what we went for."
Tracklist:
Porcelanosa
Goat Flokk
Totem Tennis
Steal My Phone
Father and Producer
Salsa Dude
The Seed
Brother
Smadness
The Leaf Isn't Turning Red
Before Nine
Uma Voz
Sa Ou Che
Take A Look At My Mind
Exitoca is released 22 September via City Slang.
Get the Best Fit take on the week in music direct to your inbox every Friday