William Doyle took his fate into his own hands when he placed his homemade debut solo record, created under the moniker East India Youth, into the hands of The Quietus founder John Doran last year.
Unbeknownst to him, that record would become one of the respected music site's albums of the year, and eventually lead to the site creating a record label for the London based musician's new EP.
All of the attention is very much merited, as Total Strife Forever, the self created album which Doyle put together over the course of two years, is an absolute gem. We caught up with Will to find out more about his past, and what to expect from his undoubtedly very bright future.
Let's start at the beginning, you grew up on the south coast – was Southampton a good place to surround yourself in music?
Well, I've got some pretty set ideas about that. Although, at the moment Pale Seas are doing really well, there are a lot of bands there but that doesn't mean that it's good. Same could be said for London I guess, but there are so many more that you get more quality. In Southampton, the ratio's rubbish. There are a lot of venues there, but they're not very well connected to each other – there's not really a scene going on… A few years ago there was a big metal thing happening down there, but other than that, it's just an odd city. I never really clicked with it. I think the town helped me to develop in some ways, but I think London's where I'm best suited.
Musically, how did you start out?
I was in a band called Doyle and the Fourfathers for the last three years, and we were vaguely successful. Only vaguely, and I really stress the word 'vaguely' ! We never had a deal but we released some stuff on our own label, we had some tracks played on 6 Music and within a few months, we had our first Marc Riley session. From there, things kicked off a bit. We were gigging a lot, went on tour twice with The Undertones, funnily enough. We ended up meeting the guitarist, and kept in touch and he invited us out on the road with him. We were really busy for two years, so I haven't been working as that took up all of my time. I wasn't making a lot of money from it, but I was busy all of the time. We released an album, a couple of EPS and a single, but nothing really kicked off.
Through that experience, I've learnt a lot about the industry but it's really interesting now because people are almost discovering me backwards. They know Total Strife Forever, then they see that I used to be a guitar player as well. Most people see it the other way around though, they've seen the massive jump.  was making pretty poppy, indie stuff, but overall I wasn't happy with it. My interest in electronic and dance music was becoming more and more my focus, and I got a bit bored of playing in a guitar band and playing with other guitar bands.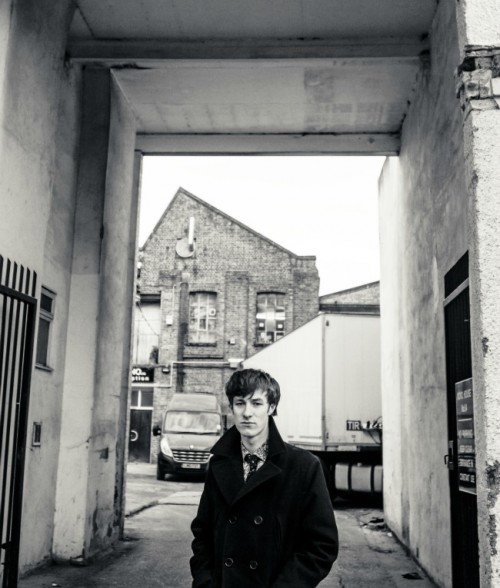 Your latest work is a big departure from the sound of your previous project – what would you say are the biggest differences?
It's a bit reductive for me to say this, but the difference that I've found so far between the electronic music that I do and the guitar music that I used to do is huge. Guitar music is sometimes – and I stress 'sometimes', I'm not putting the whole thing down – but it can be very backwards looking and based in nostalgia all the time. If you consider yourself an artist at all, you should be forward looking and after a while of being ingrained in this culture that was a bit rubbish, playing with hundreds of Oasis-y, laddy, pubby rock bands, it's boring. So I reached a point where I didn't want to be in Southampton anymore, we weren't doing particularly well at that point, it felt like a good time to cut my losses and uproot myself to London.