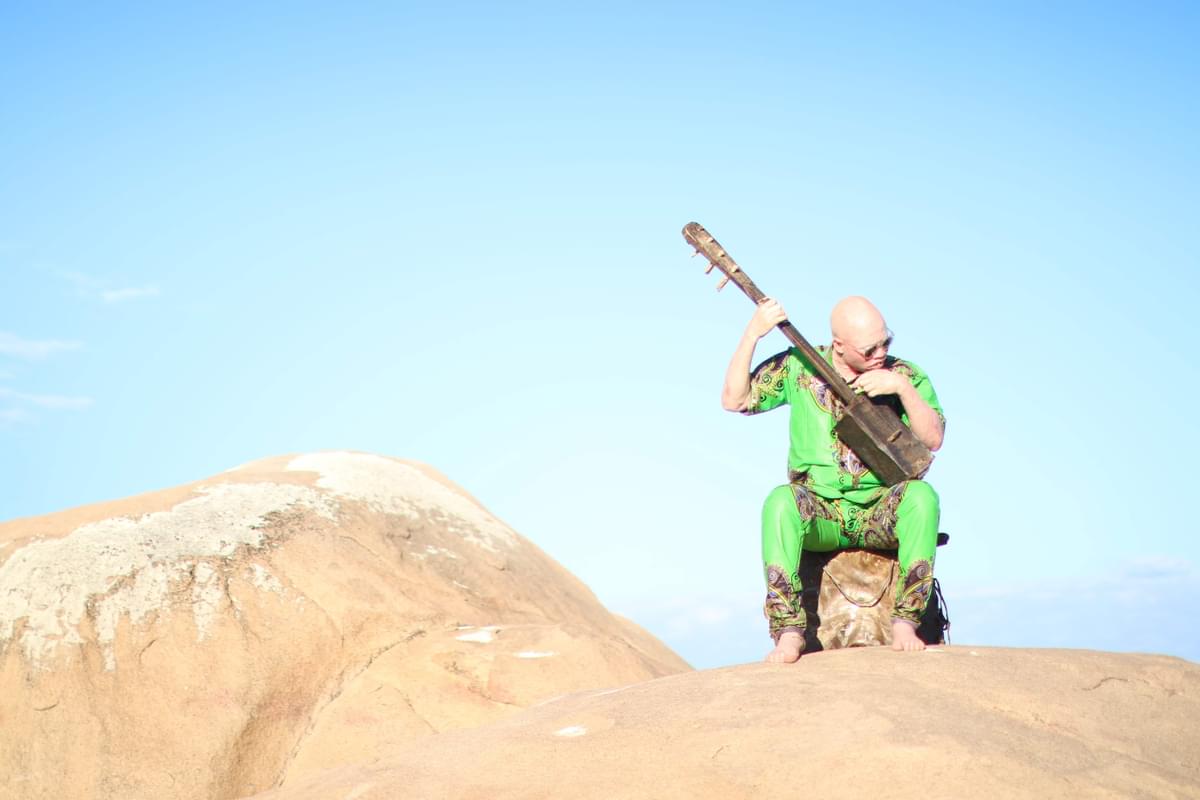 The Very Best collaborate with rising Malawi street musician Lazarus for "Ndife Alendo"
The Very Best's Johan Hugo has collaborated with rising Malawi street musician and activisit Lazarus Chigwandari to shine a light on the persecution of people with albinism in East Africa.
"Ndife Alendo" translates as "We Are Strangers" and is the first track from Chigwandari, a street musician with albinism who battles daily with persecution due to a long-held dark superstition on his continent around the condition. It's led to the murder, abduction and mutilation of over 600 individuals in East Africa and Chigwandari has been a vocal activist on the issue despite the risk to his life.
Chigwandari fuses traditional Malawian music with modern folk and "Ndife Alendo" speaks of hope beyond the horrors of the world: "Ladies and gentlemen / Look after yourselves / Do not get trapped with the goodies of this world," singes Chigwandari.
Hugo's involvement came when Chigwandari's music reached the Kent coast via a short video of the musician performing outside a shopping centre in his home city of Lilongwe on a crudely homemade banjo. Esau Mwamwaya - Chigwandari's fellow countryman and the other half of The Very Best - was instrumental in educating Hugo around the persecution of people with albinism in his homeland and together they helped Chigwandari to put his songs down for upcoming debut album Stomp On The Devil. The record was recorded by Hugo outdoors in Malawi to harness the natural heartbeat of the streets that Chigwandari has performed on.
A film that documents the making of the record and delves into the Chigwandari's story will also drop later this year.
Get the Best Fit take on the week in music direct to your inbox every Friday