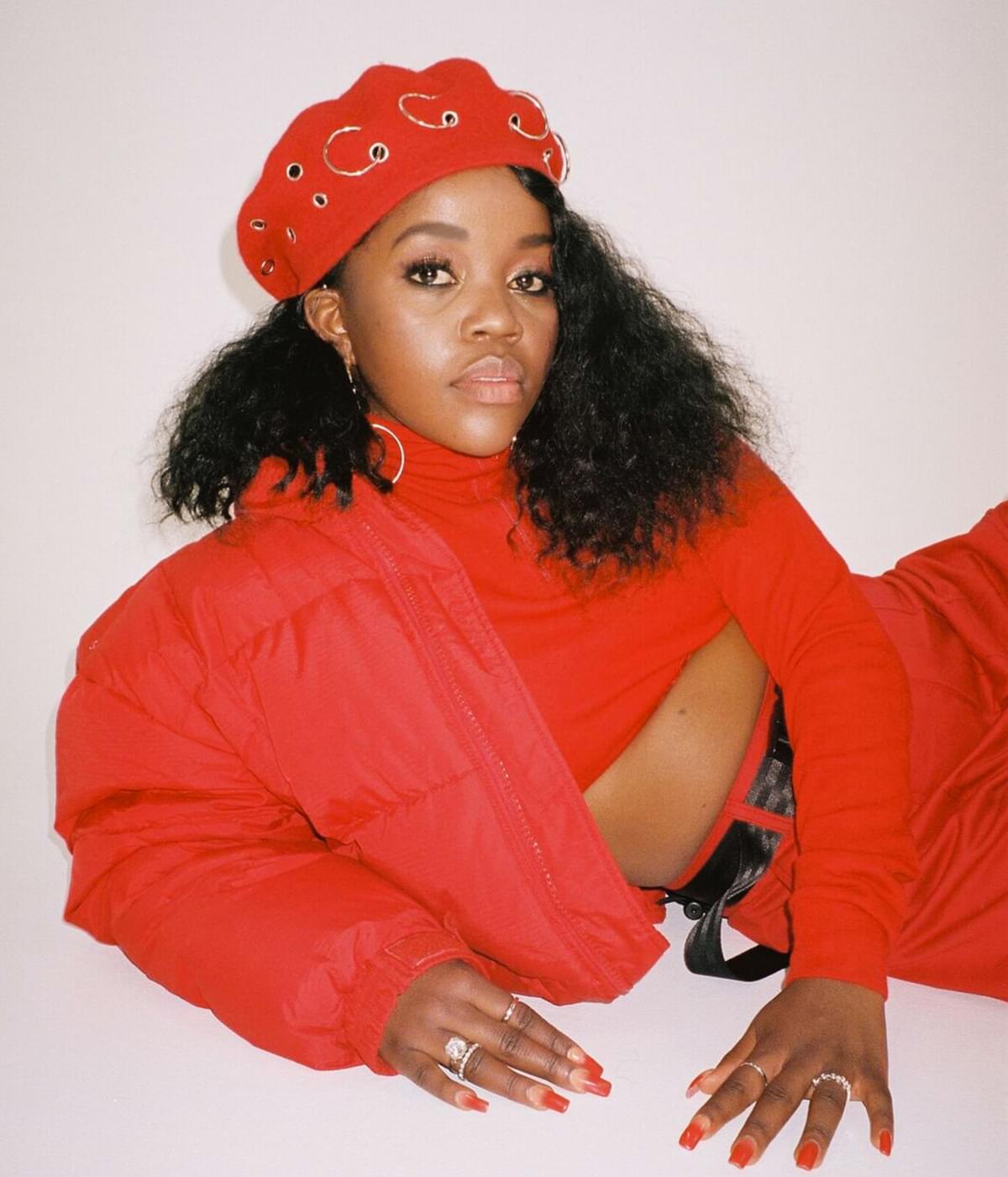 Tkay Maidza shares EP and serenely sweet new track "White Rose"
Australia's Tkay Maidza is hotting up her flows with sultry R&B in new track "White Rose", which appears on her new EP Last Year Was Weird Vol. 1.
Smothered in the late summer sun, "White Rose" appears on Tkay Maidza's latest EP Last Year Was Weird Vol. 1.
Combining her captivating flow and elegant singing, Australia's Tkay Maidza is emerging as one of the country's staple female rappers of the moment.
Her soulful and serene delivery turns stress to tranquility as she enchants the bleeping, yet subtle electronica to blend beautifully like it's her own heartbeat, pulsating to project her honest lyrics about someone representing the white rose as a saviour, but only when the sun is shining.
Tkay Maidza's last single was "Flexin'"featuring Duckwrth, and previous to that the Australian rapper/singer has performed on the same bills as Troye Sivan, Charli XCX and Years & Years.
You can listen to "White Rose" below, and find our Q+A with Tkay Maidza below that.
BEST FIT: What is the story behind "White Rose?
Tkay Maidza: To me in this song A "white rose" is a symbol of a friendship - or this feeling of security you get when two people are on the same terms, in love etc...Sometimes I make up scenarios and over exaggerate... but I think in general I was feeling a bit unappreciated by life. So I wanted to make a super conversational song to a person explaining exactly what was going on in my head word for word. It's about how a person is only there for you when everything is smooth but isn't there when it's gloomy or dark.
BEST FIT: What is the biggest thing you learned or had to overcome when making the EP?
Tkay Maidza: I learned to trust the process - a lot of the songs on there took a while to finish and when they were done I was nervous because It was a new territory I was stepping into. So just stepping into the unknown and overcoming fear to being fully invested was probably the biggest thing I've learned.
BEST FIT: Why did you make a move towards hip hop on this EP?
Tkay Maidza: I personally felt that I had something to prove to myself. When I was discovered properly after "Brontosaurus" a lot of the tracks I made before my album were a bit more rap-based, i.e ghost, m.o.b etc. I got into making singing more and pop by accident - i don't regret it though because I was just following my instincts. It's all a journey but the music I generally listen to now though is hip hop or it's lyrically more challenging so I just wanted to show myself and any questioners that I could do it too!
BEST FIT: If you could give some advice to your 15-year-old self what would it be?
Tkay Maidza: To pay attention to detail and always try to be involved in everything that has anything to do with your life/career.
BEST FIT: What do you enjoy doing outside of music?
Tkay Maidza: I love running and working out I want to run a half marathon so that's a massive goal I'm working up to! I also love drawing. I want to create a fashion brand eventually!
BEST FIT: What are you most looking forward to in the rest of 2018?
Tkay Maidza: Writing more music and releasing it! There will definitely be more LYWW (Last Year Was Weird) volumes & I think I gotta lot of catching up to do!
"White Rose" is available now. Tkay Maidza's Last Year Was Weird Vol. 1 is out now.
Subscribe for news and competitions